E-bikes and sustainability will be the most prominent topics at the 31st edition of the Taipei Cycle in March 2024. Event organizer TAITRA is expecting a stronger participation than ever before.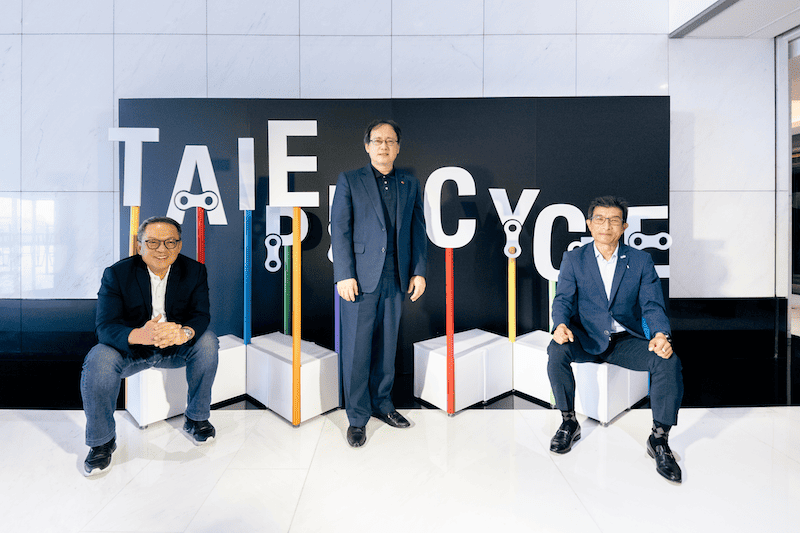 Shortly before Taichung Bike Week, TAITRA held a press conference in Taichung's Windsor Hotel to offer some insights on how Taiwan's bicycle industry is doing and what to expect from next year's Taipei Cycle Show. As sustainability and e-bikes continue to build momentum as the dominating trends within the industry, TAITRA president Simon Wang was happy to report that the 31st edition of the Taipei Cycle Show is on track to become the largest to date in terms of exhibitors, with an estimated 900 exhibitors occupying more than 3400 booths at Taipei's Nangang Exhibition Center. Of these exhibitors, four percent are participating for the first time ever and another 12 percent are returning to the show after the hiatus caused by the pandemic.
"Taiwan is a crucial player in the ever-changing landscape of transportation, and the need for electrification is a driving force. Taiwan's E-bike export value has seen exponential growth and has as of late repeatedly been on par with the export value of traditional bicycles, showcasing Taiwan's adaptability and innovative excellence," Wang said as one of the keynote speakers at the press conference. The biggest growth when compared to pre-pandemic times comes from the e-bike zone: the number of suppliers for motors, batteries, sensors, displays and controllers expected to exhibit at next year's Taipei Cycle Show has doubled when compared to 2019, which fits the broader trend of electrification that Taiwan's bicycle industry has been betting heavily on.
Following Simon Wang's remarks, two heavy hitters from Taiwan's bicycle industry shared their thoughts with the audience. As the chairman of chain manufacturer KMC and president of the Taiwan Bicycle Association (TBA), Robert Wu focused on the difficult overall conditions that the bicycle industry has been facing following a very intense and prosperous two and a half years – and the importance of the Taipei Cycle Show as a place to meet and discuss common challenges. Young Liu, CEO of Giant Group and chairman of the Bicycle Alliance for Sustainability (BAS), added: "This recent initiative aims to quantify, certify and reduce the ecological footprint of Taiwan's bicycle industry, making sure the bicycle is not only eco-friendly when used. The goal is to reduce that footprint by 25 percent by 2030."
The 31st edition of the Taipei Cycle Show, Asia's largest bicycle trade show, will take place from March 6 to 9 in the NEX1 and the NEX2 halls of Taipei's Nangang Exhibition Center under the motto 'Let's ride together and pedal to a sustainable future'.