Forging ahead with innovative FAS crank series
Samox comes to this year's Taichung Bike Week looking to build on their reputation for crafting high quality and especially durable drive train components.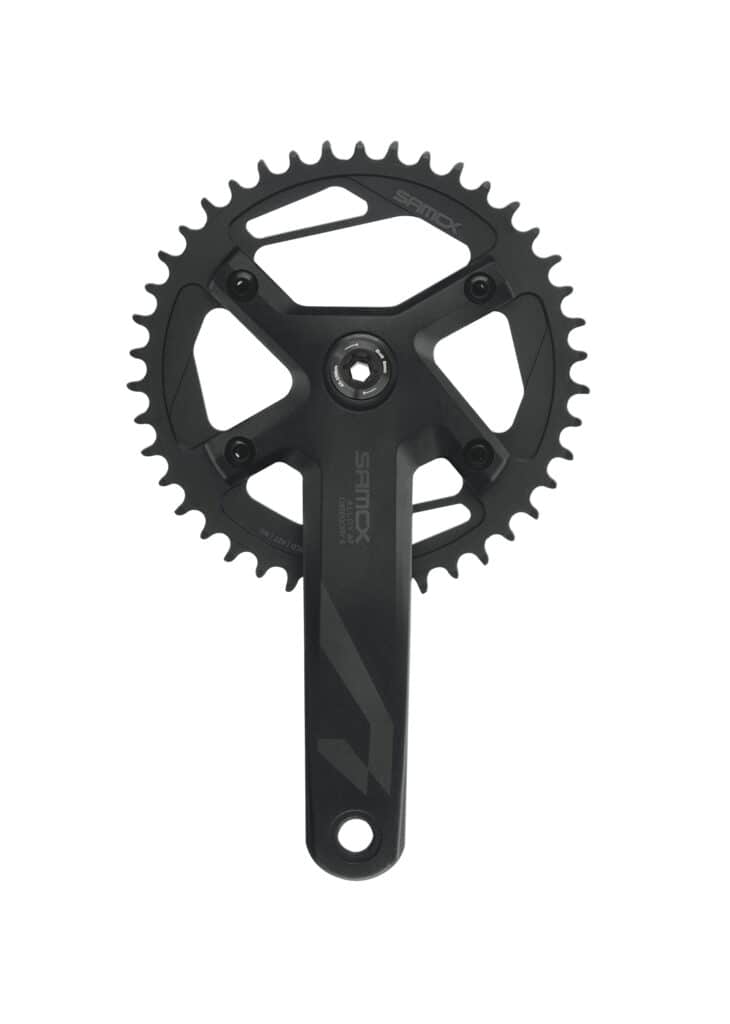 With a 40-year history of developing technical expertise in the forging of alloy components in a variety of industry verticals, Samox [Evergreen, Room 319] is also in the process of adding in-house carbon fiber manufacturing to its technical arsenal as well as durable e-bike drive train components as the sector continues to heat up in spite of the demand shock that will continue to send ripples through the supply chain as 2024 unfolds.
This "quiet achiever" commenced forging components in the early 1980s. In the early 2000s the company moved into the manufacturing drive train parts, namely cranks, chainrings, and bottom brackets for both OE customers and the aftermarket.
Chainrings for e-bikes, for example, include the CNC machined narrow wide 20t steel with outer guide for Bosch GEN 2 with boost offset. 16t and 18t models are also available. The EP e-spider series includes the 104 bcd for Bosch GEN 3 with a choice of 47mm or 50mm chainline. An alternative comes with a 110 bcd and 47mm chainlink. For Brose there is a 104 bcd model with a choice of 49mm or 52mm chainline or a 130 bcd 47mm chainline alternative.
Looking to contribute innovative tech to the ever-expanding gravel bike sector, Samox has introduced an upgraded version of their well-received fixed axle-bolt system (FAS): the RAF56 gravel crankset.
The crank is one amongst several in Samox's FAS Series. In a nutshell, Samox FAS technology simplifies and strengthens the connection between crank and spindle. The RAF56 is a two-piece crank that sports a standard 24mm OD spindle and very finely CNC machined lightweight chainring although the crank interface can be customized to accept other chainrings. A distinguishing feature is the fixed axle-bolt system. Compatible with Shimano Cues and SRAM systems, it also has a user-friendly non-drive side tension adjuster making it easy to dial in the preload.