Founded during mountain biking's gold rush in 1986, Neco Technology Industry has been a reliable supplier within the bicycle industry for many years. Thanks to an acquisition and additional investment in China, company owner Neco Wang aims to expand into the hard-fought e-bike suppliers' market.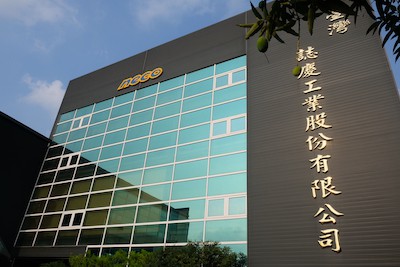 As the founder of Neco Technology Industry [Splendor, 1122], Neco Wang has been part of the bicycle industry for more than 35 years. His company became well-known first for its headsets and bottom brackets and from 2010 for hubs, pedals, cranks and chainrings as well. An even more recent addition are various types of assistance drive systems, ranging from hub motors to a selection of mid-motors both for the OE Market and as retrofit solutions for the aftermarket. While the MM60S, Neco's most compact mid-motor, weighs 2.8 kg and delivers a maximum torque of 60 Nm, the MM20 Max unit is an entirely different beast, weighing a hefty 5.1 kg but also cranking out a massive 175 Nm of torque – a good fit for heavy-duty cargo bikes.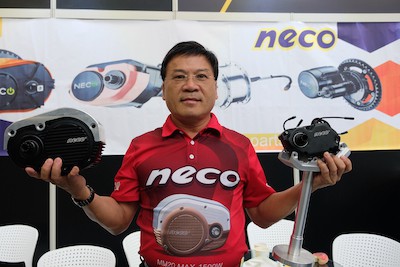 With the compact M30CD rear hub motor, Neco also has a fitting solution for the light support trend. This hub motor weighs in at 2.6 kg and delivers 35 Nm of torque. As a pure OE player, Neco offers its motors with various rated power settings to meet varying national regulations. Torque sensors and speed sensors are used to dish out the right amount of support for the situation at hand, and you also get to choose from a selection of remote controls and displays. Thus far the motors are being produced in a factory close to Shanghai that Neco Wang bought in 2018. A new, substantially sized factory with a floorspace of 33,000 m2 is currently being built close to Nanjing. By the end of 2023, Neco is planning to open an assembly line and a service center for its motors in Poland as well.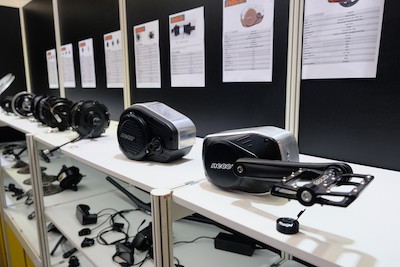 Apart from its headquarters in Taichung's Wufeng district, Neco operates two more factories in China. Most of the research and development is being done in Taiwan, with the sites in China focusing on production. Throughout the last ten years Neco Wang has witnessed the impact of the electrification on the industry: "The rise of the e-bike has brought a lot of changes, from developing new products to financing all the parts needed – and it has caused a fresh dynamic within the bicycle industry. With our hub and mid-motors we are becoming part of this growing segment as well. We already have bicycle manufacturers in Germany, France, Spain, Italy, the UK and the United States relying on our motors for their e-bikes." Needless to say, Neco is ready to serve more buyers and inquiries are welcome.