KT Hubs introduces 612 POE hub
Riding a roller coaster of significant changes in the market over the last few years, KT Hubs (Kun Teng Industry Co., Ltd.) is set for the mass production of their newest product, the 0.58 degree engagement 612 POE Hub.
KT Hubs [Evergreen, Laurel Hall, L9-10] is a 100% Taiwan-based ODE hub supplier that designs and manufactures a complete range of hubs including advanced hubs such as the star ratchet system and now the 612 POE hubs.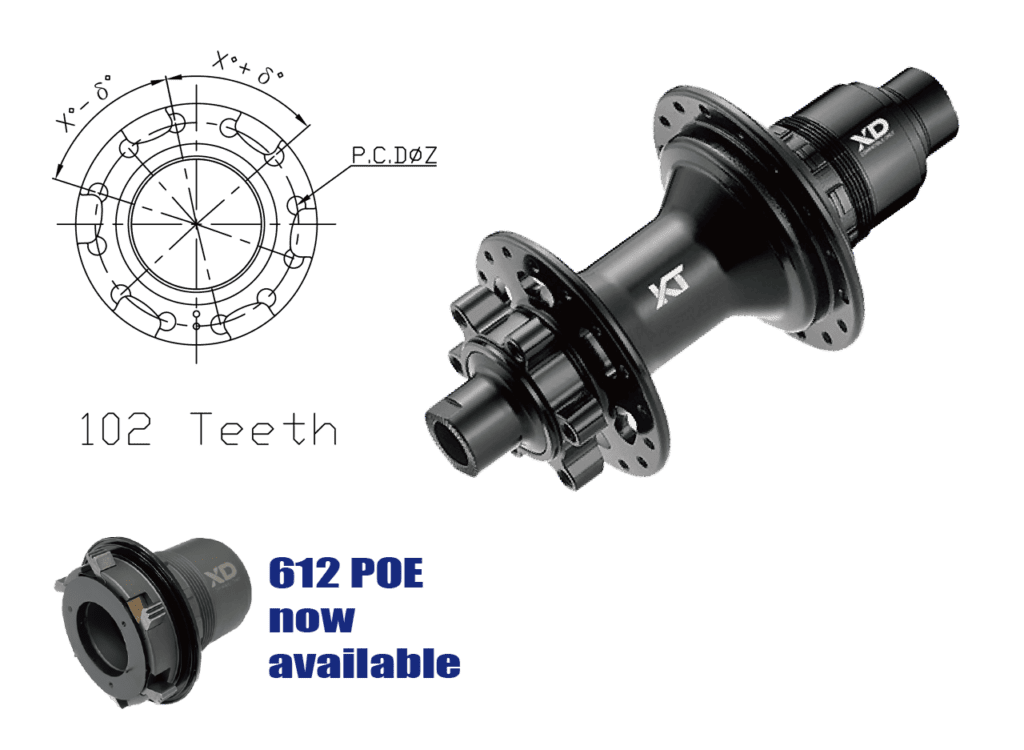 President Hubert Chen has been leading the company, founded by his father in 1947, for the last 20 years. Originally producing desk and chair screws the firm moved into drum brake hub production in 1966, iron hubs and cold forging in 1976-77, and alloy hubs in 1981. 2020 saw the introduction of the star ratchet hub and this year the 612 POE instant engagement hub.
KT Hubs' new design, the 612 POE Hub 0.58 degree engagement, is now available for mass production. "It's a durable, high quality hub at an attractive price point that compares with the perhaps more well-known brand Industry Nine," said President Chen.

Leading the upgrade was R&D consultant Dr. Derek Liao. "The original 612 POE Hub was designed with a steel shell with steel pawls. The new hub has been upgraded to an alloy shell with steel pawls. The cassette body has been upgraded from 102 POE to 612 POE. Being one step it was very easy to do," he said.
The goal going forward is to consistently develop a new product and get it to market every two years. "For example in 2021 we developed the New Ratchet System Hub for road and MTB, then for single speed. And for this year the 612 POE hubs are now available."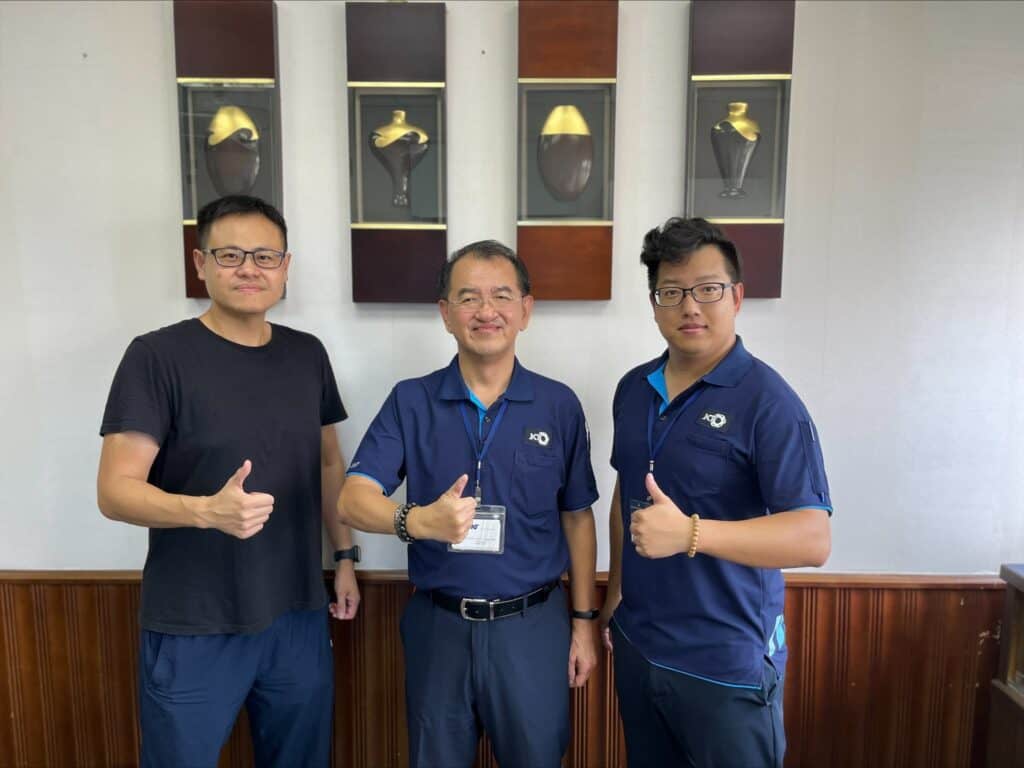 KT Taiwan has been focusing on the aftermarket for more than 20 years, but has now resolved to turn back to the OE market once again. "One reason we switched to the aftermarket back then was the challenge from competitors in Taiwan," said Chen.
Another important reason for the return to OE is the company's successes in optimizing manufacturing processes, which has greatly improved KT Taiwan's production efficiency and reduced costs. The firm commenced the computerization of manufacturing in 1987 and have now upgraded to to 4th generation ERP. They have also acquired an Industrial Internet of Things (IIOT) system which has improved production to the point that they have been able to focus squarely on the OE market once again, said President Chen.