Climate and environmental protection are currently at the top of the agenda for many companies in the bicycle industry. The example of Full Speed Ahead and its Taiwanese production partner, Tien Hsin Industries, shows how diverse the challenges can be.
"The sustainability ambitions of the Taiwanese bicycle industry have grown significantly over the years. It's definitely a hot topic across the whole manufacturing sector," says Katy Chiang, President Assistant at Tien Hsin Industries, the Taichung-based production partner of Full Speed Ahead (FSA). "At Full Speed Ahead, we take pride in producing world-class bicycle components for road and mountain bikes. For this reason, it is also important for us to be an industry leader when it comes to sustainability," she adds.
Tien Hsin Industries: a look behind the scenes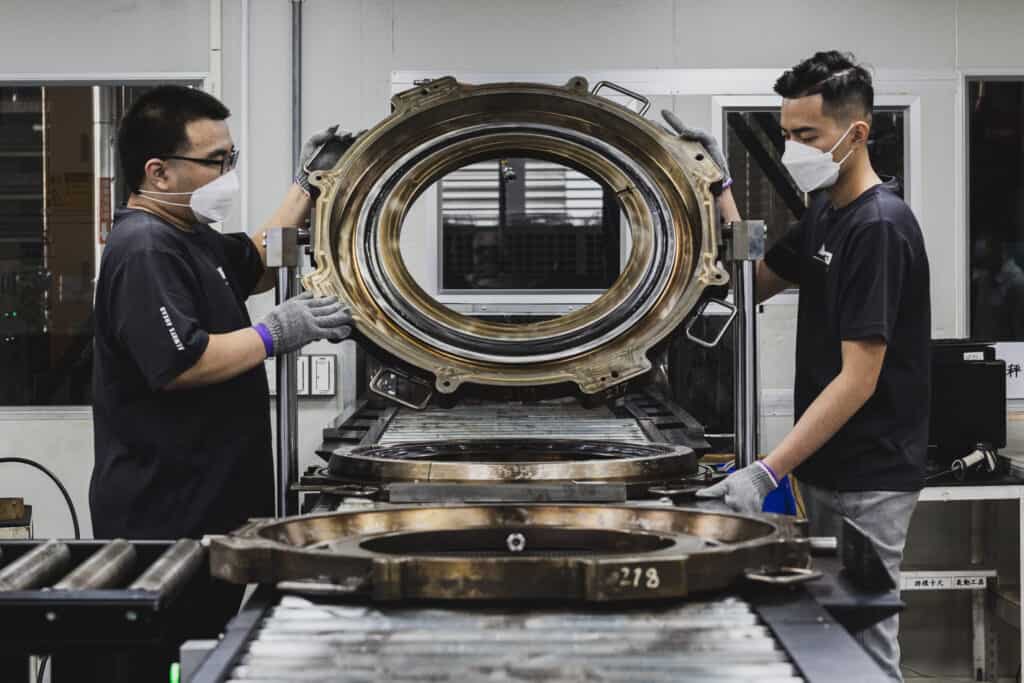 Tien Hsin has been a pioneer among leading OEM component manufacturers in the cycling industry since 1971. Employing a workforce of approximately 400, the company specializes in producing a diverse array of cycling components, including handlebars, stems, wheels, seat posts, stem caps, and, notably, their renowned headsets. In total, they operate two modern factories in Taichung, which carry out work such as CNC operations, heat treatments, assembling, as well as all kinds of quality control.
Chiang provides insights into the company's sustainability ambitions: "It starts with our people," she says. "We've embarked on a mission to educate our workforce about the importance of sustainability. We've implemented weekly meetings in which we delve into topics like carbon emissions, etc., to help our team understand the environmental impacts of our everyday activities. However, this is only one of many points we are working on," she emphasizes.
Multiple challenges on different levels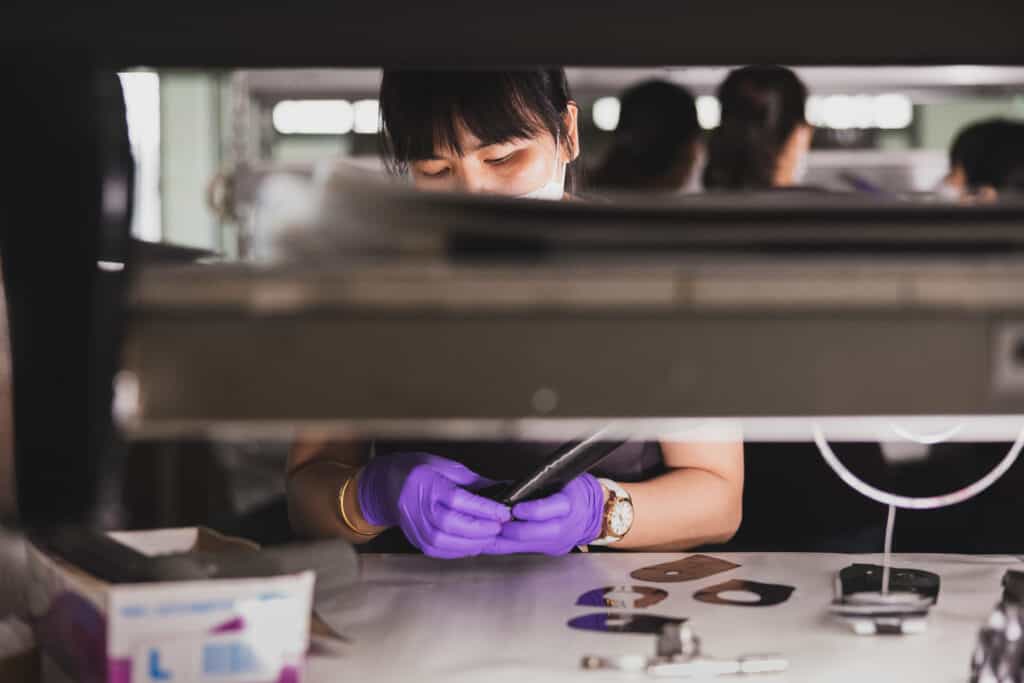 In fact, companies in the bicycle industry face a wide range of issues when they want to become more sustainable – from processing raw materials through production to product design. "The initial step in minimizing one's ecological impact is to understand and quantify it," notes Chiang, referring to the extensive ISO14064-1 greenhouse gas inventory data that Tien Hsin has collected over the last few months. They are also working on ISO14001 and ISO50001 certifications that describe a company's environmental and energy management systems.
Beyond general corporate initiatives, there's also a granular focus on enhancing sustainability within its factories. Since 2022, the firm has eschewed plastic packaging. In machinery, the introduction of a heat recovery system is set to pare down energy consumption. Additionally, the deployment of an advanced Carbon Fiber Cutting Machine has curtailed carbon waste by a notable 40%.
BAS: cooperation with other companies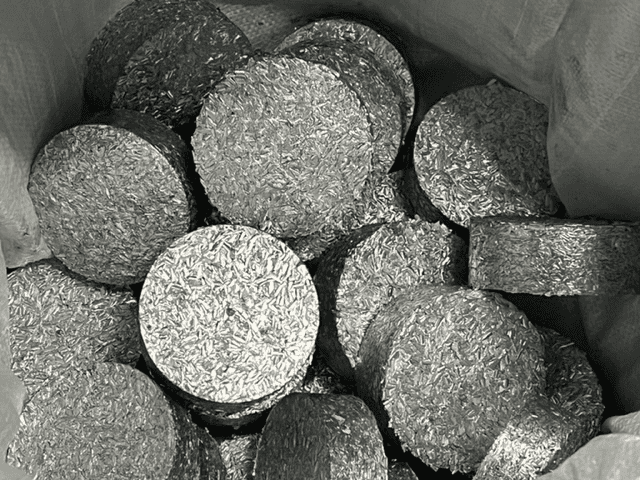 Another crucial aspect is collaboration with other parties in the bicycle industry. "To bring about change in an industry, one cannot act in isolation; it demands collective effort," asserts Chiang, pointing to FSA's membership in the Bicycling Alliance for Sustainability (BAS). The objective of this organization, which encompasses more than 70 brands, is to establish a platform for interaction, idea sharing, and the cultivation of ESG initiatives within Taiwan's bicycle industry. "At BAS, we have monthly meetings to discuss our ESG strategies and gain insights from peers. It's a united endeavor to steer the entire industry towards a greener horizon," remarks Chiang.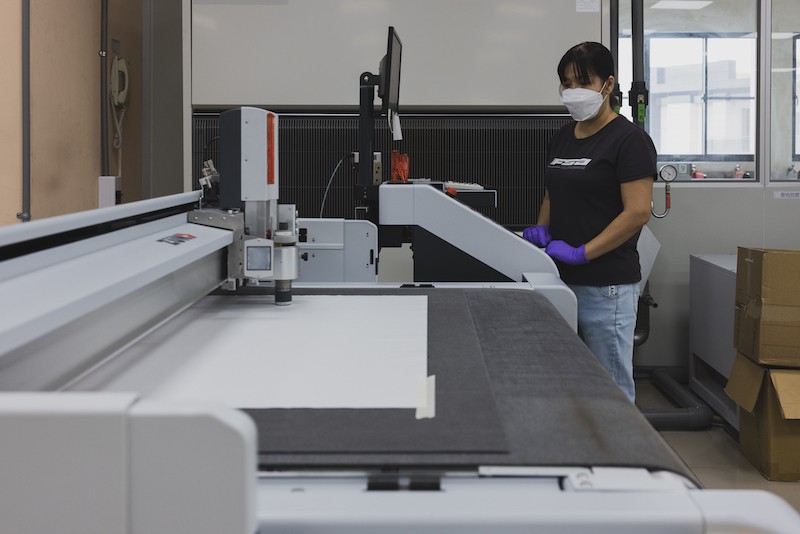 A glimpse behind the scenes at Full Speed Ahead and its partner firm, Tien Hsin Industries, illuminates the multifaceted challenges facing companies in the bicycle sector as they strive for sustainability. However, it also underscores their readiness to tackle such complex issues. Concluding our conversation, Chiang offers a sentiment that resonates not merely for companies in Taichung, Taiwan, but for the entire bicycle industry: "Sustainability is not a fleeting endeavor – it's a long-term commitment."