With its fast-growing Green Energy department, Darfon Electronics has become a well-known ODM and OEM partner for many e-bike manufacturers. And it's not just about batteries anymore, but also about IT know-how for advanced and connected e-bikes. More tech companies are following this example.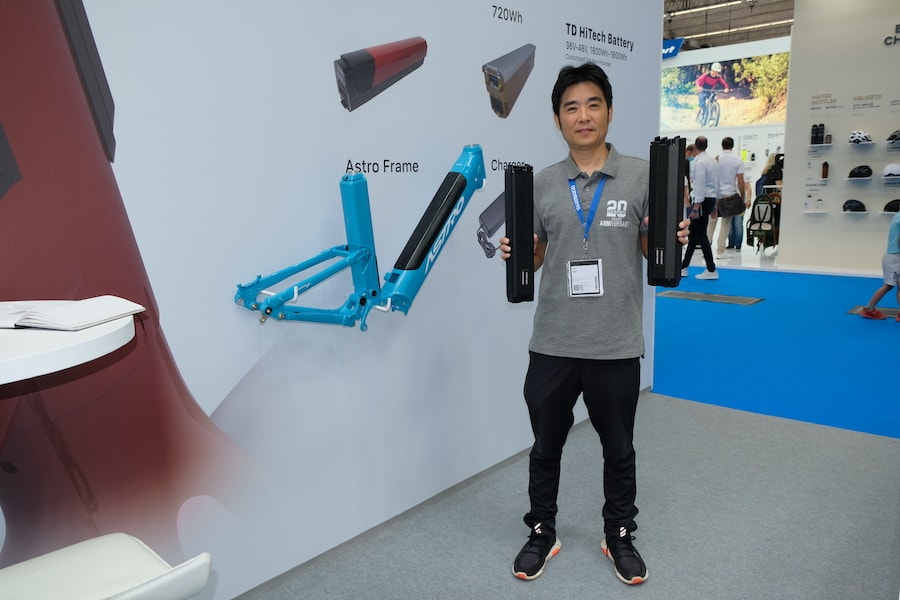 Founded in 1997, Darfon Electronics [Splendor, 1013] has grown to become the world leader in laptop keyboard manufacturing. But its fastest growth area in recent years has been its Green Energy department, focusing on batteries and power solutions. According to Darfon Electronics' president Josh Tsai, the share of this department has grown from only a few to 40 percent within a short period. "This growth has been both organic and due to recent investments. In 2020, we acquired fellow Taiwanese battery maker TD HiTech Energy, who specialize in customized batteries such as the extra large-capacity units used by Swiss brand Stromer. We also hold 60 percent of the shares of Kenstone and a majority in the joint venture with OE and OD frame builder Astro Tech," Tsai explains.
A first result of this joint venture has been a prototype of a deep instep unisex frame with rear suspension, an integrated battery and smart IOT. Another new product has already been brought to the market with a Darfon-branded Smart Trainer. Keep in mind indoor cycling has evolved from lonely workouts in 'pain caves' to sociable and competitive events thanks to platforms such as Zwift. Still Darfon Electronics insists on being a professional, IT-based ODM and OEM manufacturer, aiming to become a one-stop shop for e-bike manufacturers who are looking not only for a battery, but also for software and IoT-based service solutions. "At Darfon Electronics we have the know-how in terms of software and IoT solutions in-house, so we'd like to expand our offering to these aspects," Tsai explains.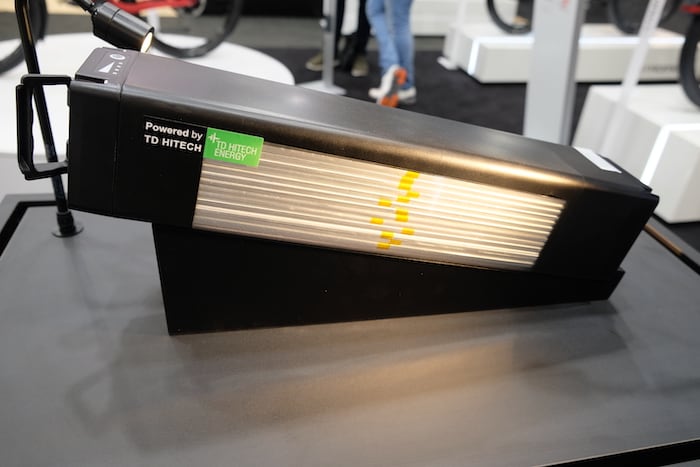 Speaking of expanding: with a European subsidiary in the Czech Republic set up more than 15 years ago to service products of its consumer electronics division, Darfon Electronics is well positioned to expand part of its production to Europe to get closer to European clients and partners.
"While our Green Energy department has been focusing its e-bike related efforts on batteries that work with Shimano's Steps mid-motors, we have noticed a lot of interest from a number of smaller drive system suppliers who would like to combine their motor with both our batteries and IT know-how,", says Tsai.
At this year's Eurobike show Darfon's subsidiary TD HiTech Energy made headlines with a novel solid-state ceramic battery that it is developing in cooperation with Stromer. Do not expect this technology to be commercially available before 2027, however. With its BESV e-bike brand launched in the Summer of 2015 and brought to markets in Europe, Japan and Taiwan since, Darfon Electronics has branched out into the bicycle business for some years now. This goes to show that entering the bicycle business is not a task to be taken easily or done quickly even for large corporations from Taiwan's strong tech sector. A clear strategy and commitment are paramount.
Another tech company from Taiwan showing interest in the bicycle business is Acer, known as a producer of hardware and consumer electronics. This corporation entered the industry when it acquired GPS bicycle computer maker Xplova in September 2015. Since then the product portfolio of this brand has been extended to smart roller trainers and electric kick scooters. And with its Acer Gadget division, the electronics giant last year launched a desk with an integrated stationary bicycle trainer at the CES show in Las Vegas. In addition to allowing for a casual workout, the bicycle trainer also produces electricity to charge a variety of consumer electronics.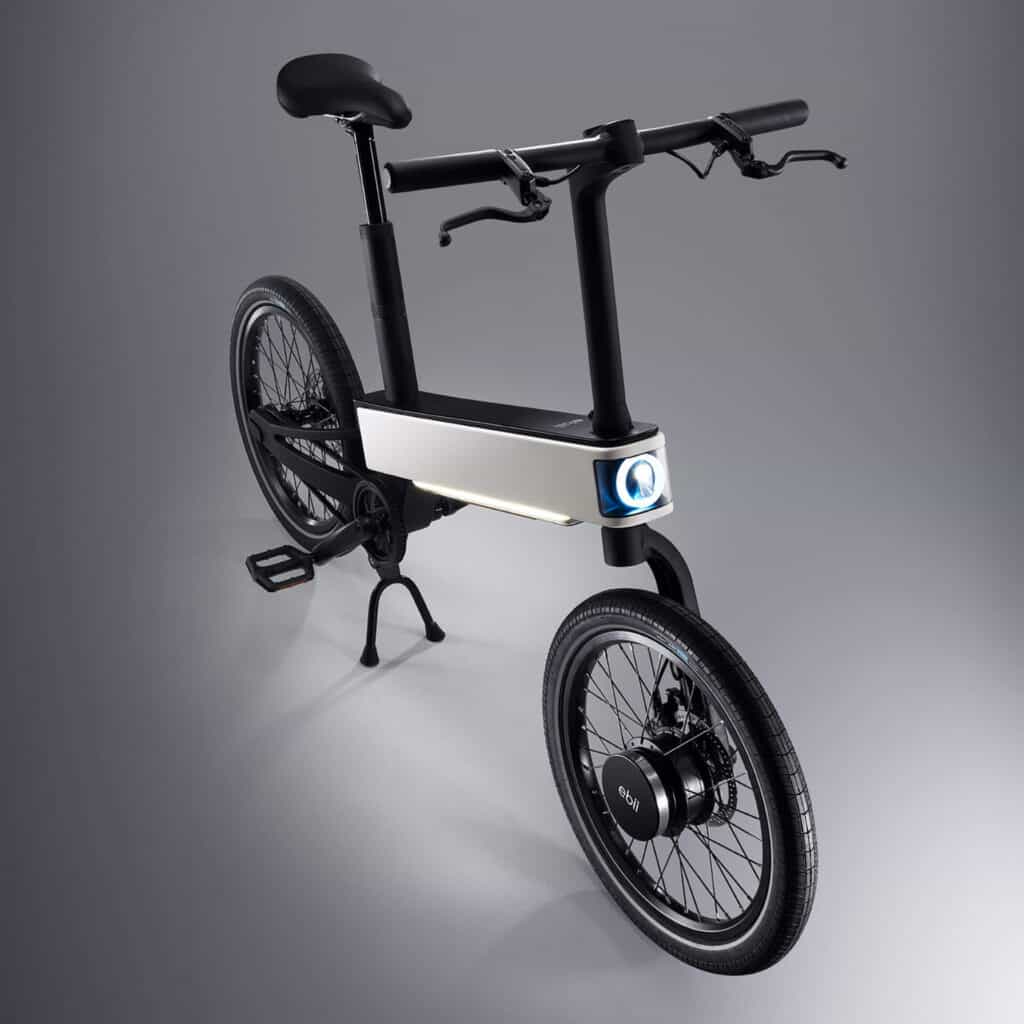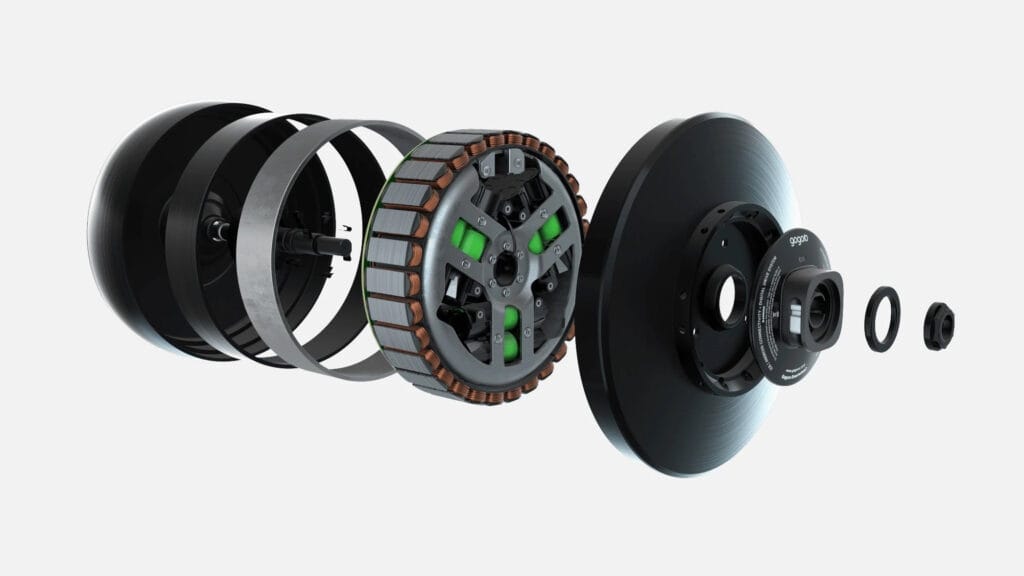 At Taichung Bike Week, Acer Mobile Power System (MPS) [Splendor Hotel, 1168] is presenting its complete assistance drive offerings for e-bikes. While Acer MPS relies on hub motors that can be placed in either the front or the rear, the company also has a selection of in-tube and external batteries with various capacities, displays, cadence and torque sensors and controllers at hand to add well-measured electric support to bicycles. At Taipei Cycle Show, Acer also launched a smart folding bike called ebii. Other Taiwanese tech companies have also tested the waters in the bicycle industry lately. Smart scooter maker Gogoro launched its Eeyo urban e-bike in the summer of 2020, with the motor, battery and electronics all packed into the rear hub. And at this year's Taipei Cycle Show robotics specialist Da Shiang Automation Industrial premiered a hub motor that will hit the market under the DTboost brand.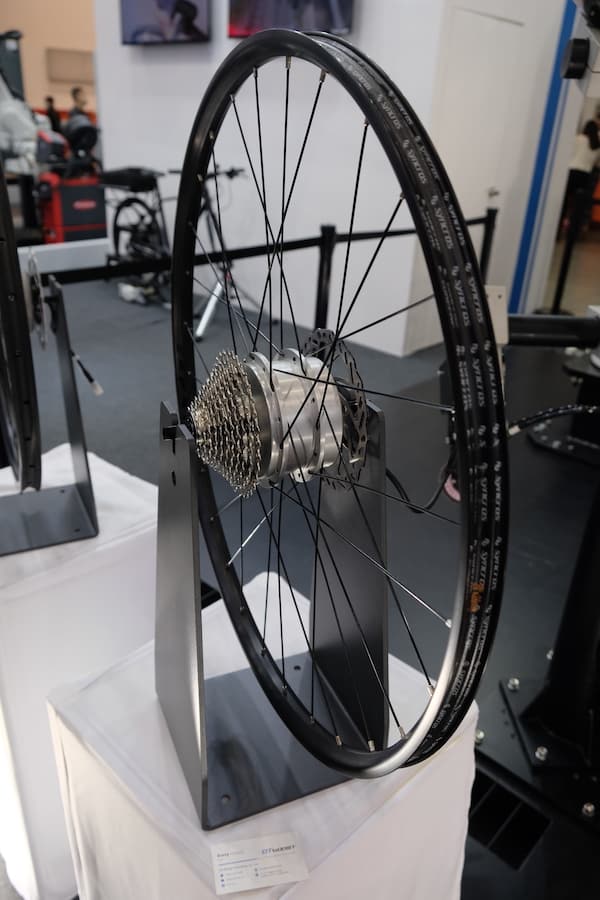 For some of Taiwan's premium tech companies such as TSMC, even the largest players in the bicycle business could be acquired without any need for external funding. Since both the electrification of bicycles and their connection to mobile phones and cloud services are ongoing and strong trends, the potential synergies are only getting bigger. Add the current situation with high inventory levels and cashflow issues along the supply chains, and we may see more money from Taiwan's flourishing tech industry being invested in the country's bicycle industry in the near future. As with bicycles and parts, the same goes with companies: Due to the ongoing slump in demand, it is clearly a buyer's market.