In the last fortnight alone, Dutch D2C specialist Vanmoof, California-based Superstrata and Austrian cargo bike specialist Gleam three brands have been forced into administration and quit operations. What are the reasons for this?
Back in September 2021, Dutch D2C specialist Vanmoof, known for its sleek urban e-bikes, announced it had secured US$128 million in funding from investors – many of them from Asia. Fast forward to January 2023 and the sentiment around Vanmoof had changed drastically, with the company sending out an emergency call for additional funding. According to the management, €10 to €40 million was needed to keep the company afloat throughout the first quarter of 2023. While this call resulted in one last injection of funds, Vanmoof only managed to raise a fraction of the amount needed.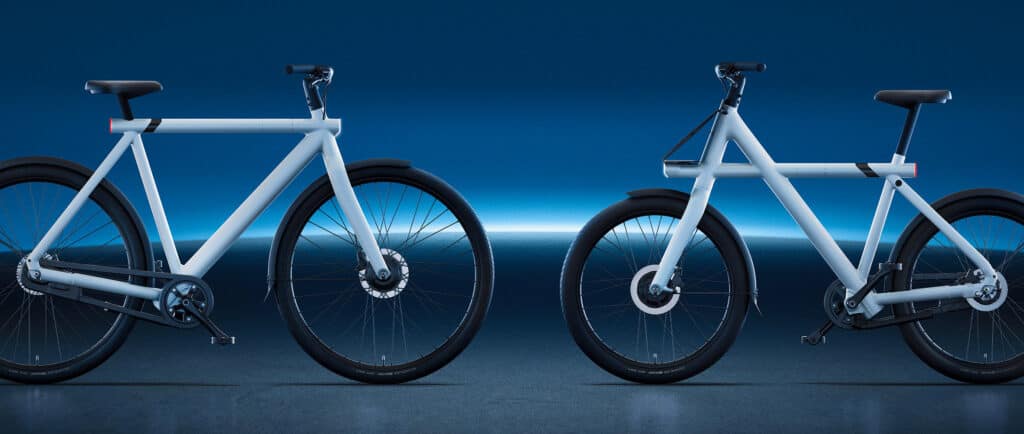 To make matters worse, Vanmoof's co-founders and brothers Ties and Taco Carlier stepped back from operational duties while Gillian Tans (an investor as well as president of the company) quietly left. In short, Vanmoof was without any operational leadership in the last months of its existence. A look at the numbers of the company show what went wrong: when launching the S3 and X3 series, Vanmoof went for a competitive price point to trigger fast growth. But there were two serious issues with this. Firstly this price point of € 2000 resulted in a negative margin, so the company lost money with each unit sold. Secondly, the product was pushed onto the market while not reliably working.
As a result, operating costs grew rapidly, forcing Vanmoof to add over 300 people to its staff just to provide aftersales services and keep the e-bikes it had already sold functioning. In 2021, Vanmoof managed to amass a loss of € 78 million with a turnover of € 85 million. The 2022 numbers have still not been published, as the auditor in charge walked away once he had seen the books. The end game unfolded this summer: at the end of June, no new orders could be placed on Vanmoof's webshop, with the company offering various explanations for this. Two weeks later Vanmoof was put under creditor protection, and another week later the administrators declared bankruptcy.
Wether this is the end of a D2C brand that often saw its products hyped as the Apple or Tesla of e-bikes by non-cycling media and tech journalists remains to be seen. The fact that Vanmoof went through such a large amount of funding may well make it harder for other bicycle brands to convince investors in the near future. The lessons of this sad tale of failure are not rocket science however: do not go to market with products that do not work reliably yet. Do not underprice your offering just to gain market share. And when going all-in on a D2C business model, make sure to get the after-sales service right and include it in your calculations.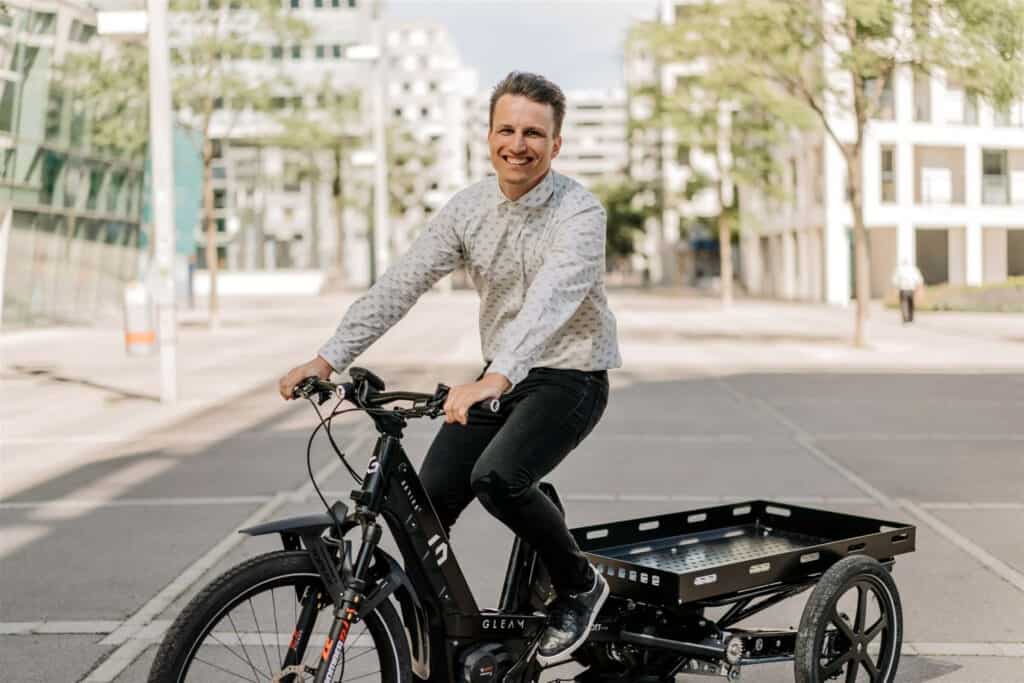 Vanmoof was not the only company to throw in the towel recently. Ten years into its existence, Vienna-based cargo bike specialist Gleam also went into administration in mid-June. The company's founder and CEO, Mario Eibl issued a call for help on LinkedIn in a last-ditch effort to find the necessary funds to save the company. Sadly that call was not a success, and the administrators have decided to go for the next step in the procedure, declaring Gleam bankrupt and setting a date for auctioning the company's assets. Just as with Vanmoof, a white knight investor may still appear and save the company at the very last moment, but this seems very unlikely.
A third company that went out of business in July was Arevo. Promising visually striking, 3D printed frames with custom geometries and long-strand carbon fibres as reinforcement under the Superstrata brand, Vietnamese businesswoman Le Diep Kieu Trang, a former CEO of Facebook Vietnam, and her husband Sonny Vu attracted over US$ 32 million in funding – US$ 7.5 million through start-up platform Indiegogo and US$ 25 million from private investors. There were a number of issues with the product, such as the quality of the finish, twitchy handling and a frame weight two and a half times higher than originally advertised. Complaints from paying customers mounted and more and more orders were delayed, some by more than two and a half years.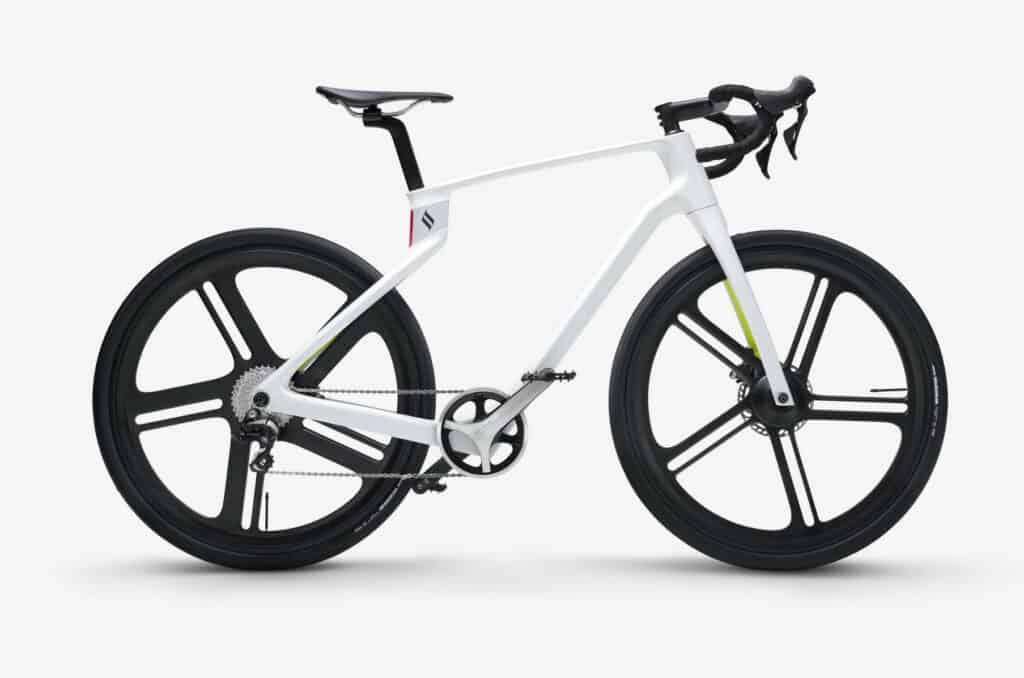 Those delays were not entirely Arevo's fault as the covid-induced high demand for bicycles caused pinches all over the supply chain and forced the company to change the specification of already sold Superstrata bicycles repeatedly. But by following a lean D2C approach Arevo proved unable to offer after-sales service and keep consumers happy and most importantly able to actually ride (or just to receive) the Superstrata bikes they had purchased. The bikes that actually made it to paying customers were plagued with serious issues. According to multiple newspapers in the Ho Chi Minh City area, Arevo has stopped production of the Superstrata frames in Vietnam with the remainder of its operations put in jeopardy as well.
The current challenges for many companies, not only in the bicycle industry but in the consumer goods industry in general, can be summed up as follows: first of all there is a serious slump in demand caused by consumer sentiment being very low for more than a year, cutting into sales and turnover forecasts. A second factor is the delayed delivery of preorders that has only further added to overstocking issues and large inventories eating into the cashflow of companies. Last but not least from electricity to salaries, rents and interest rates on banking loans, operating costs have only been going up in the same period. Any companies that were just breaking even under prosperous conditions were doomed to get into trouble once the economy became less favorable.