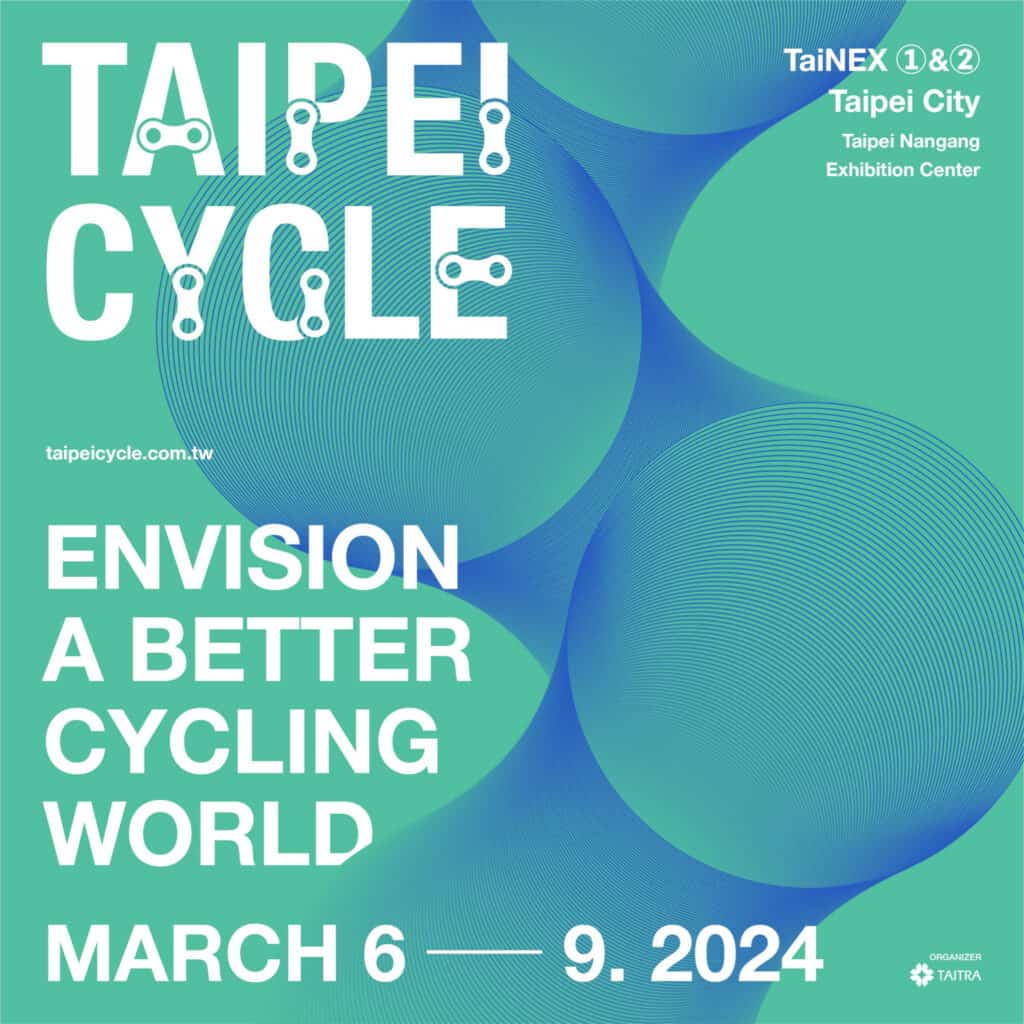 Next March product managers and suppliers will again meet in Taiwan. Due to high inventory levels there will be no lack of topics to discuss at Taipei Cycle Show. Exhibition space for next year's show can now be booked online.
Only topped by Eurobike, the Taipei Cycle Show is the world's number two bicycle show. In March 2023 the organizers counted more than 880 exhibiting companies and more than 4200 trade visitors from 81 countries at the Nangang Exhibition Center. As many exhibitors from China could not attend the event due to visa issues, the Taipei Cycle Show has not fully returned to its pre-pandemic size yet, but it certainly is on the right trajectory.
Despite the highly problematic combination of full warehouses and low consumer sentiment in key markets such as the European Union and North America, the mood at this spring's show was decidedly upbeat. The show's organizer, Taiwan's External Trade Council (Taitra), wants to build on this foundation for next year. Apart from a broad view on sustainability and resilience of supply chains, topics such as e-sports and digital advancements will be highlighted as well.
As part of the show's program, the Taipei Cycle Forum is set to gather a high-profile panel of decision makers for a high-quality exchange of views and ideas. 2024's Taipei Cycle Show is scheduled to open its doors on Wednesday, March 6 and to continue until Saturday, March 9 in halls 1 and 2 of the Nangang Exhibition Center in the East of Taipei. As of July 10, the online booking for exhibition space has been opened.