YFLab [Hall 8.0 / B49], a Slovenian-based expert developer of GPS tracking solutions officially enters the bicycle industry with its full-featured BikeFlare VISIO bike GPS tracker and alarm.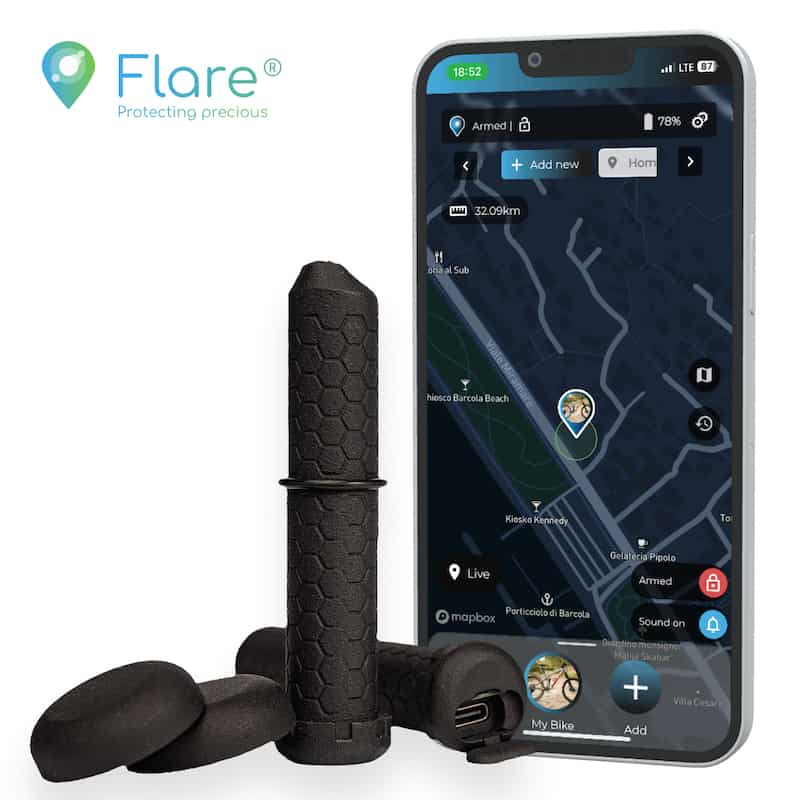 BikeFlare VISIO is an anti-theft tracker hidden within the handlebars. Two modules with a total weight of 80g can be tightly fit on most bikes with standard-sized handlebars (17 – 22mm diameters). It can be installed either by clients themselves or at the bike stores.
BikeFlare VISIO has integrated Magenta's (formerly T-mobile) e-sim card, compatible with 2G and LTE networks in 130 countries.
With a €129 price tag, subscription prices starting at €3.15/month and a two-year warranty, it represents great value for an advanced GPS, Wi-Fi, and Bluetooth tracker with a sound alarm.
Two Alert Types
The user is always protected, as the automatic Bike-Has-Moved alert is activated 5 minutes after the bike is idle. Any suspicious movement will generate a Bike-Has-Moved notification.
However, for the best protection, users should manually arm the BikeFlare-Alarm when parking or storing a bike. They can choose between discrete and audible alerts depending on their preference. Their phone will receive high-priority sound notifications even in do-not-disturb mode. If the audible alarm option is active, the siren on the bike will go off.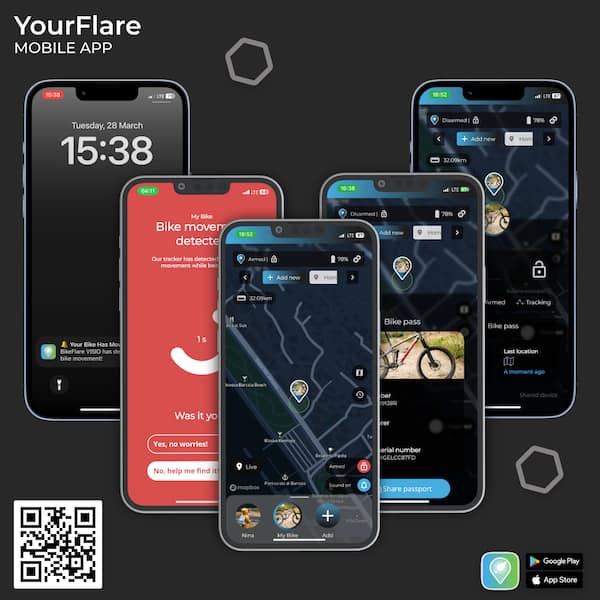 Other features
There are many other useful features such as geofence alerts, sharable bicycle passport, live tracking, and location history.
About YFLab
YFLab specializes in safety and security GPS tracking solutions. The company was established in 2020 with a strategic investment of the Slovenian National Automobile Association. Its mission is to help customers protect some of the most precious things in life. Products include kid tracker KidFlare LUMIN and bicycle tracker and alarm BikeFlare VISIO. For more information, visit www.getflare.eu.
Learn more about the company and the product: