For some years, the Alfred Thun GmbH chose not to exhibit at any major trade shows. But this German supplier of bicycle components is about to expand into several new product categories with big plans for the years to come, the company is setting out its stall again, returning to Eurobike to present new product highlights with a bang.
Alfred Thun GmbH [Hall 12.1 / C29] can be considered a hidden champion of the bicycle industry. This family-owned enterprise counts heavily on its "Made in Germany" production, offering a wide selection of bottom brackets for both conventional bicycles and e-bikes. As a pure B2B player with almost no consumer business, Thun normally prefers to stay under the radar of public attention. For this and sustainability-related reasons, the company has not exhibited at the big shows for quite a few years. But that is about to change because Thun has some big news this summer – and this time it's not about bottom brackets but about cranks.
For Thun cranks are not an entirely new product category. In fact, it used to be a major player in the drivetrain business between the 1960s and the 1990s. "These components were – and still are – part of our DNA at Thun," comments Alex Thun, Co-CEO at Thun.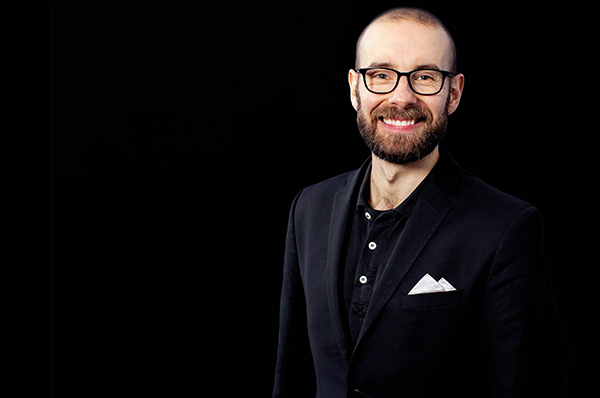 "With the rise of the mountain bike in the 1990s, the era of us being involved in this field came to an end. Sadly, the production of these components got offshored more and more." As a final highlight, Thun brought the Revolution crankset with its iconic window in the crankarms to the market in 1992, albeit at a small scale – it was discontinued after only 150,000 units produced.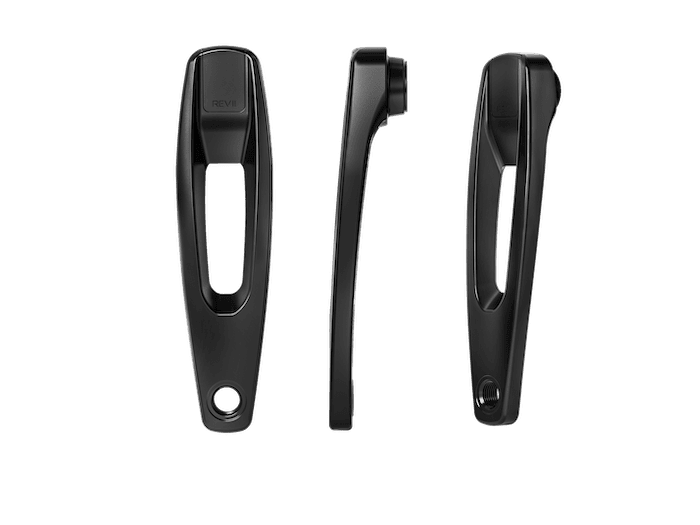 Fast forward to 2023, and Thun is back in business with a new version of this crankset under the name Revolution 2.0 or REV II in short. "Our Revolution crankset was launched 30 years ago and was a total showstopper," explains Alex Thun. "REV II is designed to continue this legacy and start a new one. The idea is to introduce a flagship product, given REV II's design and high-quality finish. We will only offer limited quantities and sell them at an intentionally high price point. Once we're back in the game, we will dish out some additional game-changing and affordable products. REV II is only the beginning!"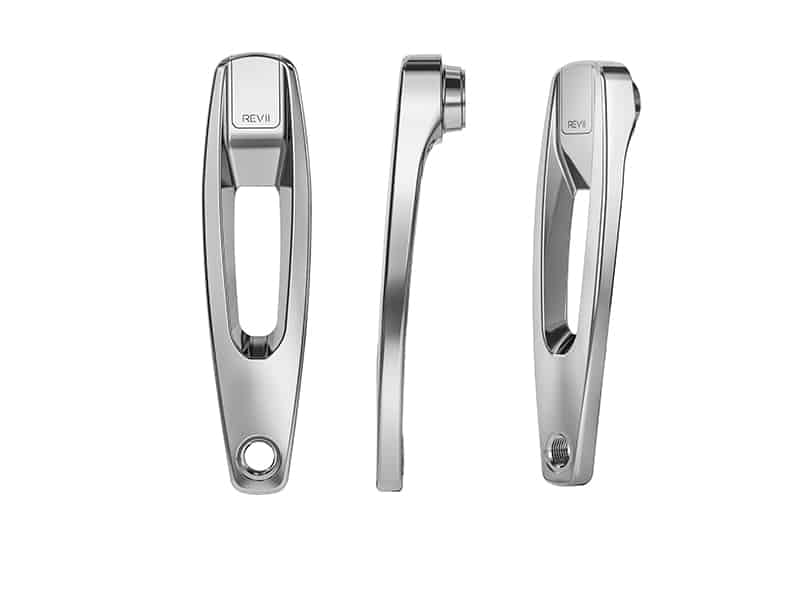 REV II crank arms were co-developed by leading industrial design agency IDberlin (Haller Roose GbR) who took the window look to a new level. Designed for upscale e-bikes with mid-motors, the new crank arms are 100 percent CNC-machined in Germany and available in 165 mm, 170 mm and 175 mm lengths in different surface options such as polished, matt black and bicolor chrome black.