Taichung Bike Week 2023 is slated to take place from October 3 to October 6 and will once again be held in the Splendor, Evergreen, and Tempus hotels, with the possibility of other hotels also participating.
Two changes are set to make this year's event the biggest and best yet. The first is the joint establishment of a new website (www.tbw.com.tw) by the Splendor, Evergreen, and Tempus hotels. The site is intended to assist visitors in easily locating the exhibitors and products they are most interested in as well as organize meetings with the relevant companies.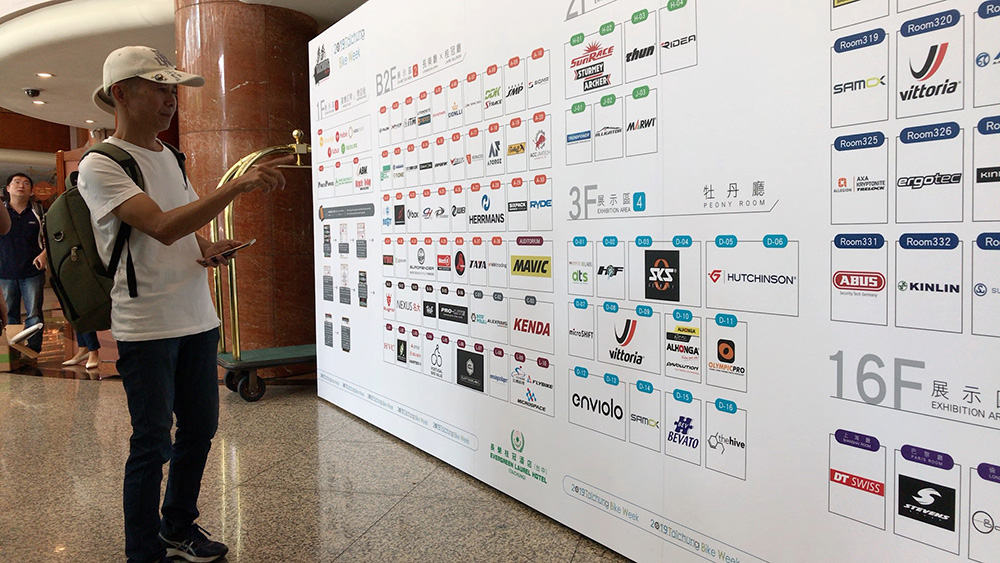 The other change is that the Show Daily newspaper will be published by the team behind the Eurobike and Taipei Cycle Dailies – it will be the only newspaper allowed in the hotels. KB Media has published the official Show Dailies in Germany and Taiwan since 2008, and this year the TBW hotel venues requested the team to produce the TBW Dailies. "We're looking forward to bringing our expert team to TBW for in-depth coverage of this important event in the industry calendar," said KB Media director Tom Kavanagh. The official Show Dailies will include exhibitor lists and floor plans, replacing the usual Show Guide publication.
Taichung Bike Week (TBW) is a unique bicycle event that caters mainly to OEM exhibitors, focusing on negotiations for new product specifications for upcoming model years. After a modest beginning in 2010 it had scaled up to become a mandatory event for many product managers from around the world before the Covid-19 pandemic led to the cancellation of the 2020 and 2021 editions.
The event's format developed out of a style of informal meeting that evolved in the late 90s. Taichung is the center of Taiwan's bicycle industry as a majority of the key component manufacturers are within an hour's drive of the city, making it the logical place for the big companies such as Shimano, SRAM, Continental and others to meet with their suppliers. Product managers saved time by not having to crisscross the country to the north and south of Taichung to meet with their suppliers. Local hotels were the best venues for these meetings and Taichung's earliest five-star hotels became the preferred venues where a product manager could meet with multiple suppliers over the course of the show.
The date and venue of this event are determined by the bicycle manufacturers after considering the opinions of all parties, unlike general trade shows that are organized centrally. Taiwan's bicycle industry has been a key industry for the country going on three decades now. The tacit understanding and tradition of solidarity and mutual assistance between industry players in pursuit of jointly enhancing industrial competitiveness have always been the envy of other industries. This unique arrangement is the reason such a large-scale event can be held without a central organizer.
After a pandemic-mandated absence of two years, Taichung Bike Week returned in 2022 although without the Tempus Hotel. Difficulties brought on as a result of the pandemic caused a temporary halt to the venue's operations. The Tempus Hotel, now under the management of Dunqian, Taiwan's largest chain of smart hotels, is preparing to resume its position as one of the three main hotels for Taichung Bike Week. As of its reopening in May 2023, the Tempus can accommodate around 54 booths, providing ample space for exhibitors to showcase their products and conduct business during the event.
The Evergreen Laurel Hotel was opened in 1993 and is located in Taichung's Taiwan Boulevard commercial district. As the first five-star hotel in Taichung, many bicycle companies based in Taiwan and abroad have long preferred to hold meetings there. Rooms are spacious and grant a high degree of privacy which many brands find preferable for appointment-based meetings. As a special service to exhibitors and visitors, free lunch boxes along with free coffee and afternoon tea is provided each day. The spacious lobby bar is an excellent place for business people to relax after a long day of meetings. The hotel can accommodate up to 80 booths and has 25 private rooms available. All 354 rooms for both accommodation and meetings are already booked out for Taichung Bike Week 2023, an emphatic declaration of support for the event.
The Splendor Hotel wasn't the first venue that bicycle companies chose to set meetings with OEM buyers at the outset. It has, however, ended up becoming the biggest of them all due to its spacious and open floor design.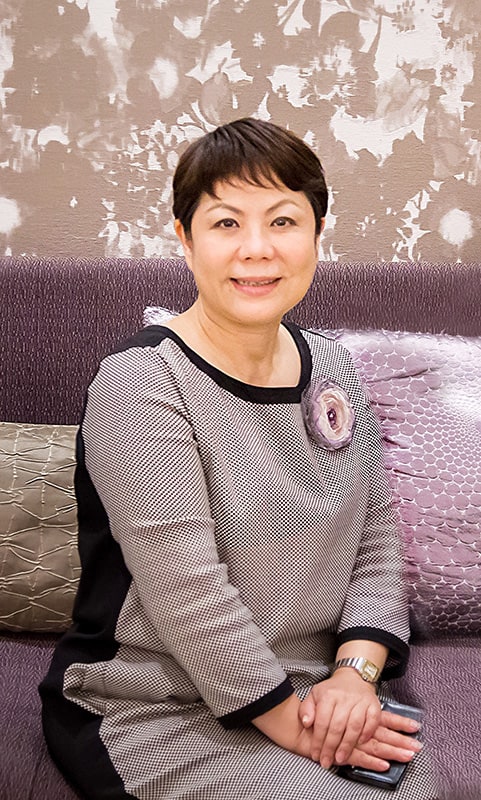 The hotel's General Manager, Laura Chen, a hotel management veteran with over 30 years of experience was hired to reorganize and transform the planning and organizational model of the hotel some 12 years ago. The central location with more than 280 booths and 222 rooms is well-suited to holding large international events such as Taichung Bike Week. There are still a few rooms and booths available for the 2023 event. "It is really convenient for exhibitors to hold an exhibition in a hotel," said Chen. "Getting to the show floor is just a matter of heading downstairs. Then, after a hard day's work, you can go directly back to your room for a well-earned rest. Together with the Splendor's nearby affiliated property, Park Lane Inn, all 500 rooms across both venues are almost all booked out for this year's show," she said.
Given that all three hotels are within walking distance of each other, or a very short bus ride up or down Taiwan Boulevard for anyone really in a hurry, Taichung Bike Week is arguably the most efficient and convenient event that product managers will experience all year.