Fazua and Mahle have dominated the emerging market for compact, lightweight assistance drive systems used on lifestyle-oriented urban e-bikes, e-roadbikes and lightweight e-MTBs. But the market is becoming more competitive, in particular with the entry of Bosch eBike Systems to the segment.
More is not always better, as demonstrated by the compact assistant drive systems designed for sporty models or lifestyle-oriented utility e-bikes. Fazua and Mahle have pioneered this segment and perfectly illustrate the advantages that come with this kind of system. Since their entire systems weigh about the same as just the battery of some "fully powered" systems, the complete weight can be brought down substantially, by as much as three to four kilograms. And since the reduced support can make do with smaller-capacity batteries, downtubes can also be downsized to more eye-pleasing dimensions.
The same goes for the motors themselves, be it a mid-motor or a hub motor sitting in the rear: due to the reduced support these can be built smaller as well, making for either a very stealthy system like Mahle's X35 and X20 systems or facilitating the integration into a frame's bottom bracket area. If aesthetics are a factor and a look similar to a conventional bicycle is preferred, the light-support systems win every day. Another thing that gets reduced to the max are the display and the controller. Many of these compact systems come without a handlebar-mounted display, opting for a tiny display with LEDs and an on/off switch that can be integrated cleanly into the top tube instead. Add a tiny mode selector conveniently placed next to the grip and you are ready to go.
As one of the pioneers of the segment, Fazua [hall 11.0 / B01] launched its original Evation system back in 2017. For the 2022 model year this got renamed to Ride 50 Evation and the line-up got expanded with the launch of the Ride 50 in a street and a trail version and the more powerful Ride 60 system – both delivering more support at less weight than the original system. With a total system weight of 4.2 kg, a maximum torque of 60 Nm and a battery capacity of 430 Wh, the Ride 60 is currently the top Fazua offering. The latest firmware update aimed at improving the riding characteristics by reducing response time and providing more direct assistance. Since Fazua has been acquired by Porsche a year ago, the start-up now operates under a much larger corporate roof.
Mahle [hall 8.0 / H14] has seen considerable success in the OE market with its X35 system, being a popular choice for e-roadbikes and e-gravelbikes in particular. Weighing in at just 3.5 kg, it allowed for appealingly lightweight builds.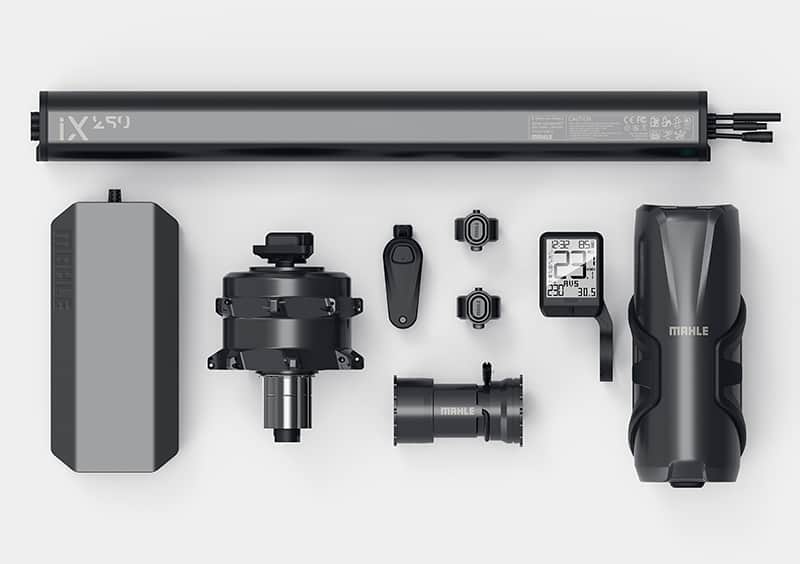 As the next product generation, the X20 weighs even less at 3.2 kg, with the compact hub motor weighing 1.4 kg and being built in Slovenia. While the 23 Nm of torque it generates may not sound like a lot, this equals a mid-motor with a torque of 55 Nm, according to Mahle. As for the battery, you get to choose between a 250 Wh and a 350 Wh unit.
The latest innovations to be launched at Eurobike include a revised version of the My Smart Bike App with expanded functionalities in terms of route tracking and navigation and a novel Smart Assist mode that calculates the optimum support by taking rider weight and gradient into the equation.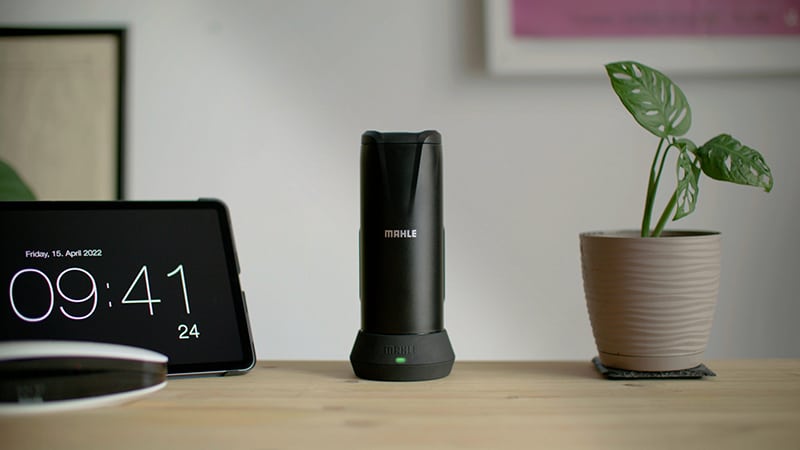 Another novelty is the Range Extender e185 that fits standard bottle cages, weighs 1.1 kg and packs a capacity of 171 Wh. This extra battery can be charged using the company's Energy Hub, which doubles as a charging station and a power bank.
The Bike Drive Air system of Swiss electronics corporation Maxon [hall 8.0 / J26] was launched in 2021. Thanks to its low q factor and a system weight of just 3.5 kg, this compact mid-motor allows for lightweight builds.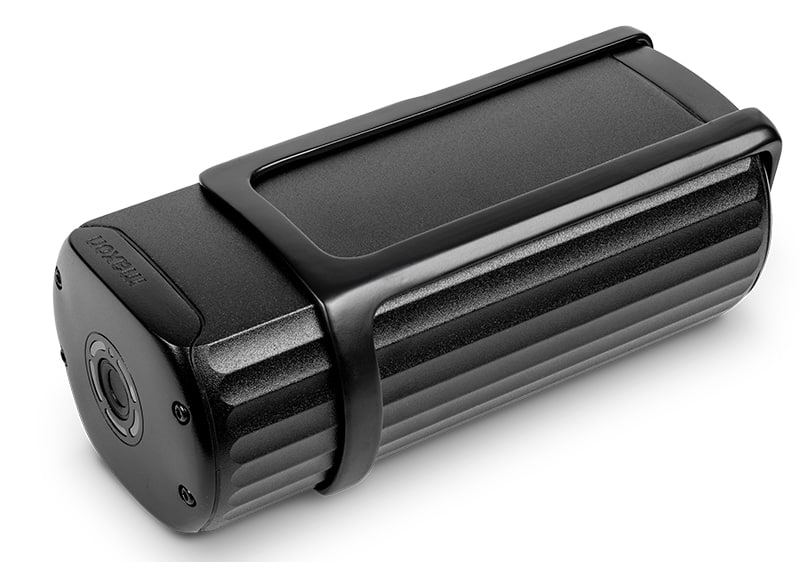 This spring it received a firmware update that bumped the maximum torque up to 40 Nm. And in addition to the standard 250 Wh battery Maxon now also offers a larger 360 Wh unit that weighs 1.8 kg – or 400 g more than the original unit. For an even larger range, a range expander with a capacity of 250 Wh and a weight of 1.4 kg is available as well. For its OE partners Maxon has opted for smaller brands to start with, namely Thömus, Transalpes and Dirtlab for e-mountainbikes and Cipollini and IQ Labs for e-roadbikes.
While the TQ Group is not exhibiting at this year's Eurobike, its compact TQ-HPR50 assistance drive system will be on display with bicycle brands such as Scott Sports and Simplon that have decided to build e-bikes around this compact mid-motor. With a maximum torque of 50 Nm, a 360 Wh in-tube battery and a total system weight of 3.9 kg, the TQ-HPR50 ticks a lot of boxes in terms of a light support assistance drive system. But the key characteristic according to TQ Group is its very natural ride feel.
Without a doubt, the big news in the light support segment is coming from Bosch eBike Systems (hall 12.0 / A17). The Performance Line SX has been developed specifically for lightweight e-mountainbikes, e-gravelbikes and lightweight utility e-bikes. Weighing only 2 kg thanks to its magnesium housing, the mid-motor delivers a maximum of 600 Watt and 55 Nm of torque and the support increases with the cadence. The battery of the Performance Line SX system is called CompactTube 400, offering 400 Wh of capacity at a weight of 2kg. For longer rides Bosch eBike Systems also has a range expander that weighs 1.6 kg with the PowerMore 250. And of course you get all the extra functionalities of Bosch's Flow App with the Performance Line SX as well.
Iconic French wheel specialist Mavic [open air ground F12 / F11] surprised everyone when it launched its X-Tend assistance drive system in April. The motivation to develop this mid-motor was the fact that many e-roadbikes on the market were too heavy and did not offer a natural ride feel. By minimizing internal friction, the 1.2 kg X-Tend motor is very efficient and features an integrated power meter.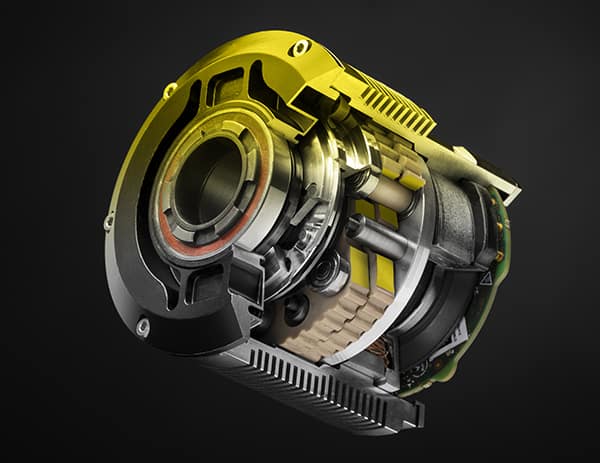 The motor has been designed to be compatible with Shimano's Hollow Tech II cranks and to fit a closed albeit oversized bottom bracket. Combined with a 360 Wh battery weighing 1.8 kg, the claimed system weight stands at 3.2 kg. There is one caveat though, as Mavic still needs funds from investors to start producing the X-Tend system.
There are some notable new entries into the lightweight hub motor segment as well. Well-reputed for its Neodrives hub motors, German manufacturer Alber [hall 8.0 / A46] is launching a compact hub motor dubbed Nano. The system features a hub motor with a proper 142×12 mm thru-axle, a shell diameter of 120 mm and a weight of approximately 1.8 kilograms.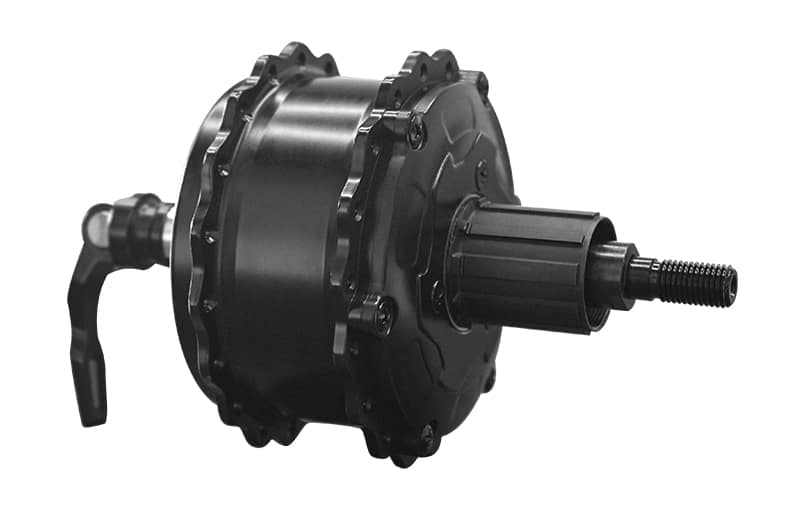 The Nano motor delivers up to 32 Nm torque and 250 Watt power and is combined with a 360 Wh battery that fits into slightly oversized down tubes. This battery weighs just over two kilograms and can be removed to be charged indoors. For longer rides Alber also offers a range extender weighing in at 1.9 kilograms designed to fit in a standard bottle cage.
With its E-Road Air Drive system, Taiwan-based manufacturer Hyena Inc [hall 8 / K16] is entering the light support market. With a claimed system weight of 3.2 kilograms and a slim battery with a capacity of 250 Wh, this assistance drive is aiming at the market for e-road bikes, e-fitness bikes and e-gravelbikes.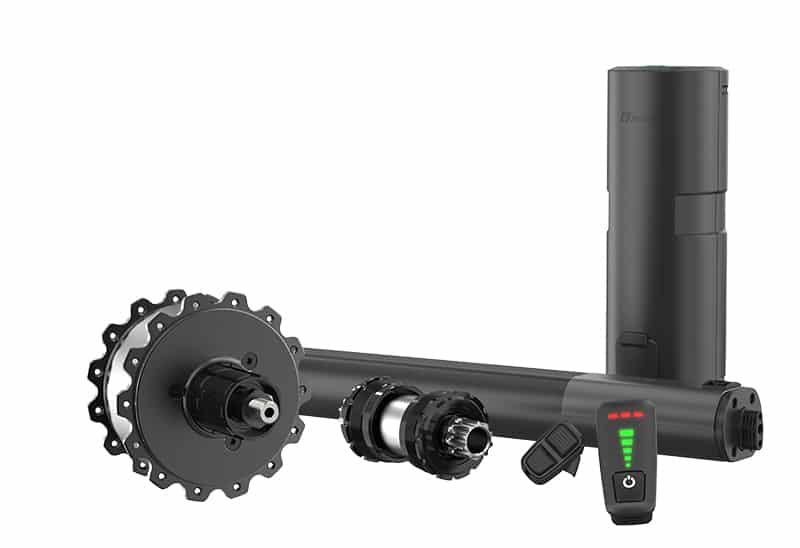 The compact hub motor cranks out 150 Watts and a maximum torque of 30 Nm. With a compact controller that fits neatly into the top tube and an ISIS type bottom bracket with two-sided torque sensors and a cadence sensor, Hyena's E-Road Air Drive system is easy to integrate and versatile in terms of specification. As standard, the hub motor comes with an HG-style body to fit cassettes with 9 to 11 speeds, but other bodies can be mounted as well.
So far the Italian supplier Zehus [hall 8.0 / G16] has been relying on a single-unit concept where the motor, the electronics and the battery are all packed into one voluminous rear hub. This allowed for retrofit builds as well, but due to the system's weight and its distribution it was really only a solution for utility bikes.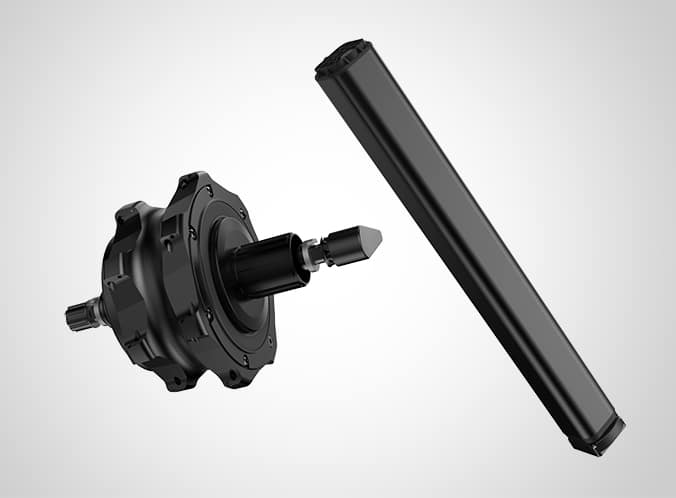 With the Vigor hub, Zehus wants to enter the light support market as well, leaving the motor, driver and electronics in the rear hub and putting the 340 Wh battery inside the frame instead. Zehus claims that the Vigor hub weighs as little as 1.79 kg. Still it cranks out 40 Nm of torque and a peak of more than 400 Watts thanks to its built-in KERS system that stores energy when braking and keeps it available for when you need it the most. Thanks to the system's wireless connectivity, you can either use the supplier's own remote control, the smartphone app or even select smart watches and Garmin devices as a controller.