Rider-to-rider communication is an emerging theme in helmet technology and accessories at Eurobike. With the vast majority of riders carrying a smartphone, it's already easy to call a friend to find out where they are, but that means stopping and getting your phone out. And there's no guarantee they'll hear it ring!
Aleck [11.1/D30] – the brand that recently acquired Tocsen crash sensors – will be presenting Punks at Eurobike, which it says is "the first true wireless, near-ear audio and communication system for cyclists."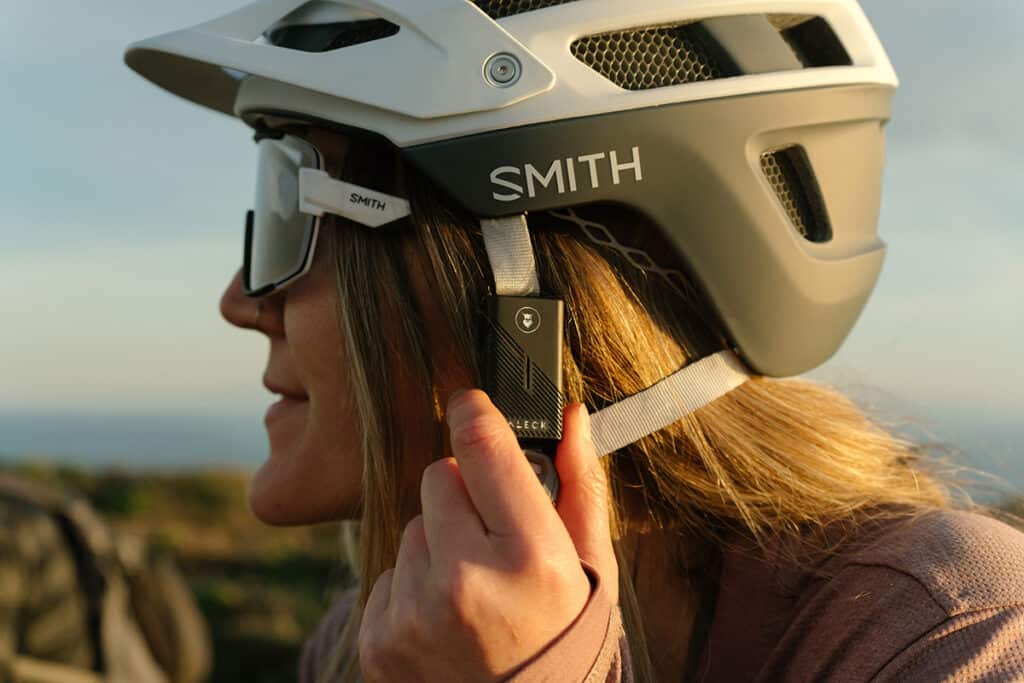 The Punks unit attaches to a helmet strap and delivers crystal clear sound thanks to built-in near-ear drivers and a wind-blocking dual-microphone system.
Punks uses Aleck's free app (available on iOS and Android) to deliver unlimited-range group communication; you can choose walkie-talkie-style push-to-talk, or Party mode with unlimited participants. They're IP65 rated and lightweight at just 16g, and the slim profile means they don't interfere with vision on the bike. The app offers other functions beyond rider communication, such as a friend finder which allows you to easily locate a ride buddy if they've missed a turn on the route.
Tocsen [11.1/D30] continues to offer its crash sensor as a third-party solution to helmet manufacturers. The sensor can measure the speed and force of impact, and it can use your smartphone to automatically alert an emergency contact for extra peace of mind when riding.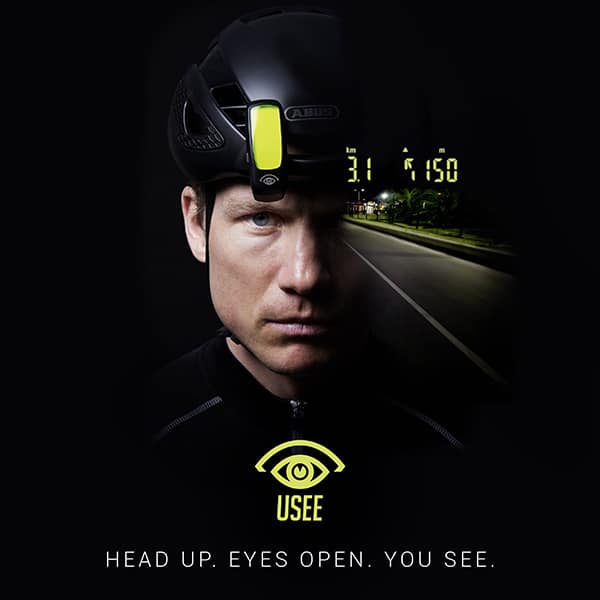 Another company offering products to augment your helmet is O-Synce [MoMes, 11.1/A21], with its USEE head-up display for bike helmets. Weighing just 20g, the USEE head-up display offers a variety of functions and options. You can use it in stand-alone mode to show data from connected ANT+ sensors, and connected to a smartphone USEE works as a second display and can show turn-by-turn navigation data from the Naviki1 app. You can also use USEE as a Bluetooth bridge to send ANT+ sensor data to your smartphone. USEE is also compatible with all electronic shifting systems, and can display the current gear and the battery status.
The USEE unit uses ambient light to make its LCD display visible in your field of view, and it also incorporates an LED array to keep your data visible after dark. USEE runs on a single button cell which O-Synce says is good for up to 400 hours of riding. It's fully sealed against the elements for year-round riding.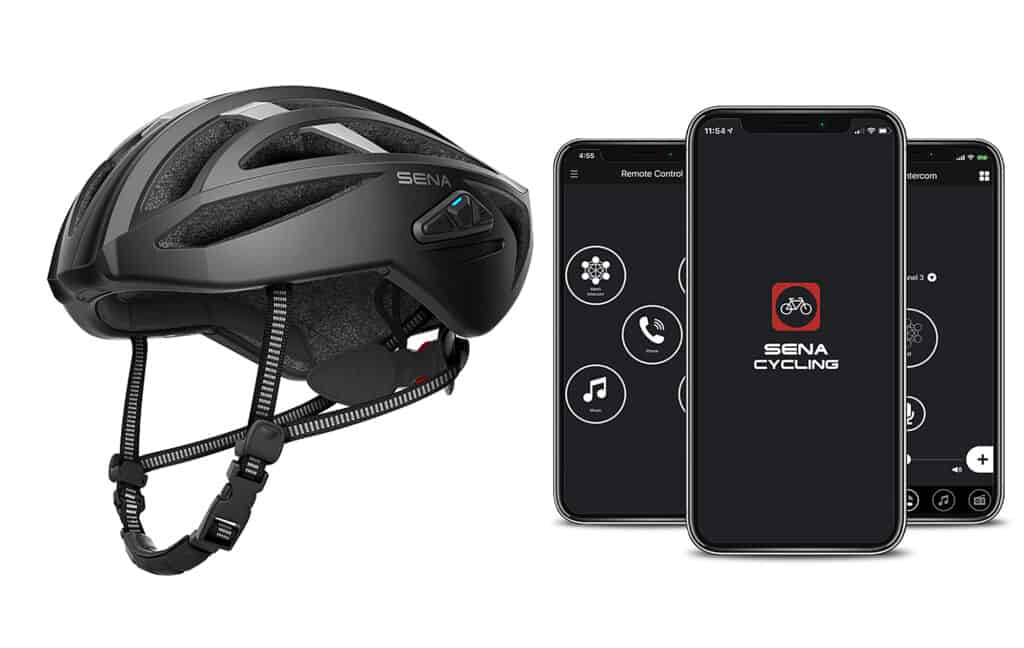 Sena [11.1/D31] is another company that's offering rider-to-rider communication, this time integrated into its own helmet. Sena's R2 EVO is a smart helmet for road cycling, featuring Sena's Mesh Intercom which allows riders to communicate hands-free within a half mile radius. The Mesh Intercom platform keeps riders in range connected even if one rider moves out of contact, and there are nine channels available. Audio is delivered through integrated speakers located above the rider's ears; there are no earbuds block out traffic noise, keeping you more aware of what's going on around you. You can pair your phone to the helmet to build groups of friends to talk with, and the app can also control the in-built tail light. You can play music through the speakers from your phone, too. For off-road riders Sena offers the M1 Evo trail helmet that also incorporates the Mesh Intercom system.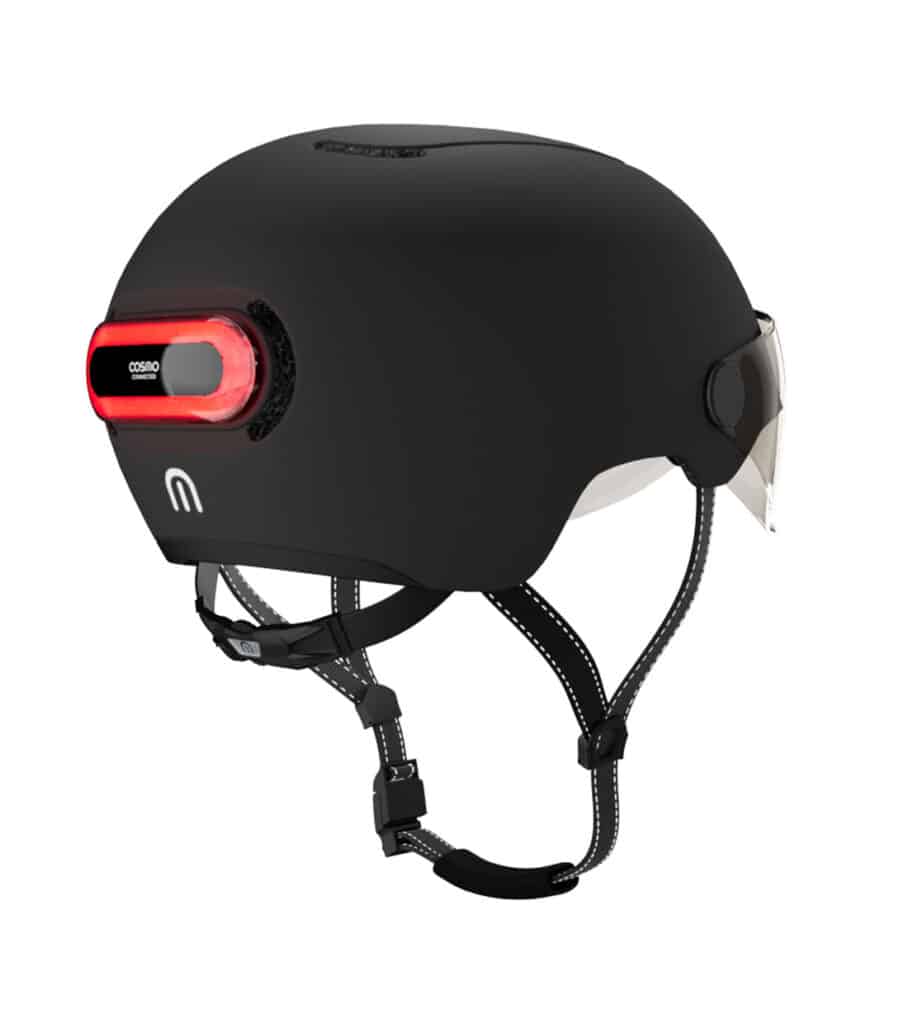 Cosmo Connected [9.0/B11] offers its Ride smart light either as a standalone unit or as a package with its Fusion helmet. The light is magnetic and Cosmo Connected offers a base kit to fix it to a third-party helmet; it can also be fitted to a saddle. The light is bundled with a bar-mounted remote, which gives access to turn indicator functions via the LED array. The Ride light also contains a crash sensor, and pairs with Cosmo Connected's app, which gives you the option to nominate three "Guardian Angels". These contacts can receive real-time updates of your location, or receive an emergency message if the light detects you've been in a crash.
The Fusion helmet is an urban-style model with a full-width lifting visor. It's adjustable for head sizes from 55cm to 60cm, and features a removable and washable foam liner. There are strap and helmet reflectors for extra visibility, and it weighs in at 452g with the Ride light attached.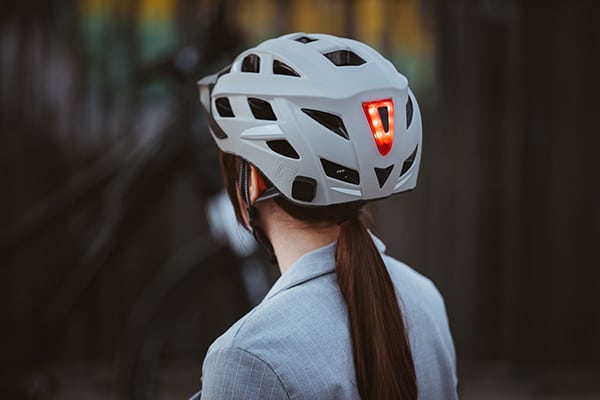 Fischer [9.0/C08) also offers a crash sensor, called FIND.U, which is says is "a smart and safe companion for bike tours and excursions on horseback, on skis or for other outdoor activities". At 2.5cm square and 20g it's an unobtrusive addition to any helmet, and easily fitted thanks to its 3M adhesive pad. Again, the FIND.U relies on a smartphone connection: if it detects a crash an alarm will sound on the phone, and if the user doesn't cancel it the app will send location data to a list of emergency contacts. It's a good match for many of Fischer's own helmets, for example the Urban Plus Brooklyn, which came out as the best bicycle helmet in terms of accident protection in the Stiftung Warentest (07/21). It features a large, bright rear light and reflective straps to ensure good visibility at night.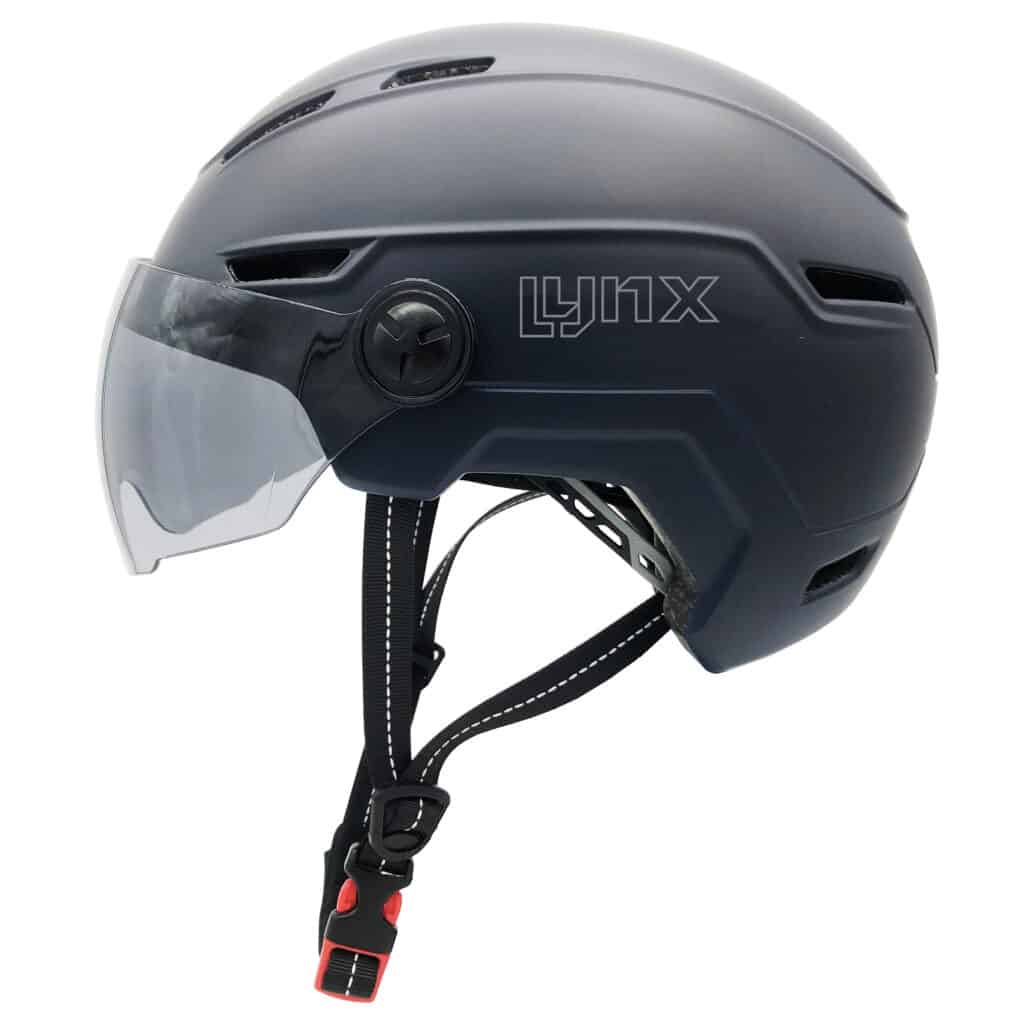 The Evolo [Cycle Chris, 9.2/D18] HM-EVZ999 Smart Bluetooth Helmet also features an integrated speaker system, which connects to your phone via Bluetooth. Evolo says the speakers will run for 10-12 hours on a single charge. As well as the speakers, the HM-EVZ999 has turn signal LEDs that are controllable from a bar-mounted remote, and accelerometer-controlled braking lights.
The Lynx Visor Pro from Falko [9.2/D14] is another helmet that features a full visor. In fact you get two – a clear one and a smoked one – with a tool included to easily swap between the two. The Lynx Visor Pro is NTA 8776 approved, which means that it's legal for moped and speed pedelec use. There are 10 vents to keep you comfortable when riding, and the LynxVisor Pro is available in two sizes to fit head sizes from 55cm to 61cm.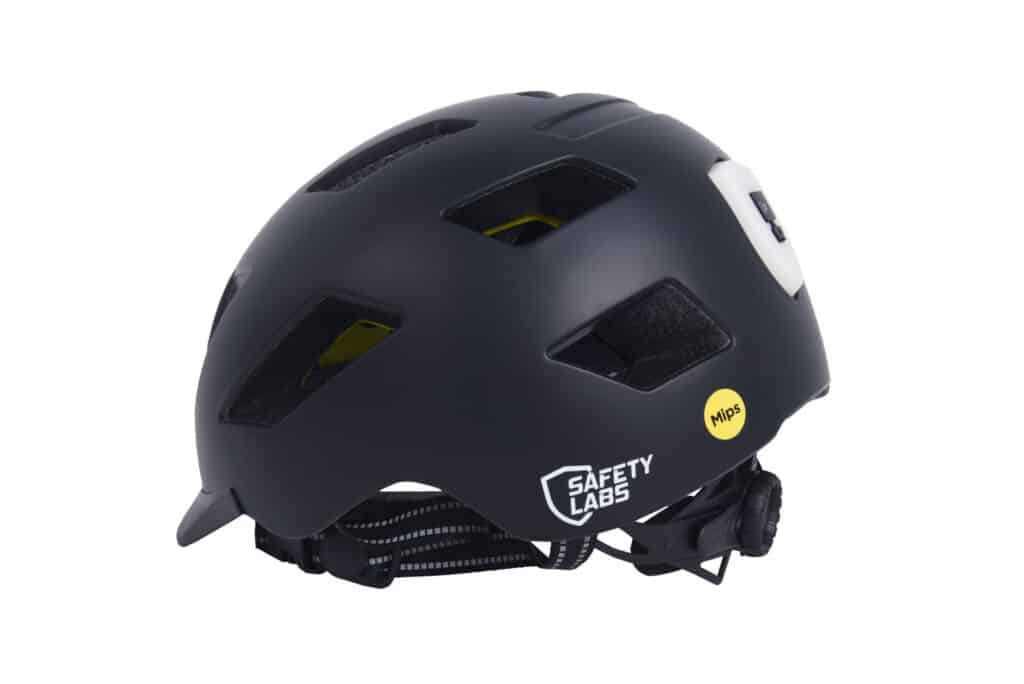 Another helmet that's certified for e-bikes is the Safety Labs [12.1/A07a] E-Bahn 2.0 MIPS, which also features MIPS protection and lighting into the bargain. It uses a polycarbonate/EPS in-mold construction with 15 large vents to allow for excellent airflow through the helmet. The Pro 360° Fit Adjustment System and soft padded chinstrap with ITW buckle are designed for the best possible comfort. At the back there's a USB-rechargeable LED light for extra visibility when you're out and about.
The new NTA 8776-certified Ebike-Reverse helmet from Beon [9.2/E22a] can be used either as an open-face helmet or as a full face, with the chinguard folding behind the helmet. There's a full visor, and both the helmet shell and the chin guard are constructed from carbon fibre for the lightest possible weight. Beon has been making motorcycle helmets in Meizhou, China, since 2004, branching out into e-bike helmets in 2019.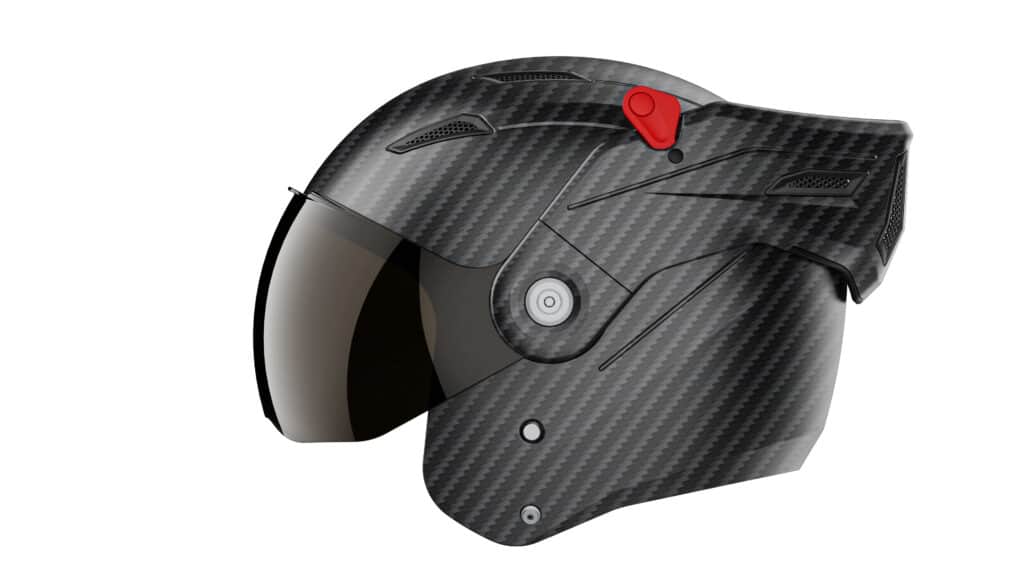 Abus (12.1/A29) is also in the speed-pedelec market with is new NTA 8776-certified helmet, the Purl-Y. Available in three sizes, the helmet has integrated ventilation channels for balanced climate control and ventilation. There's insect netting in the ventilation openings which prevents insects from entering the helmet. The Purl-Y also features a finely adjustable retention system and the new Flap Divider, an innovative strap distributor, to guarantee an excellent fit. Long hair or a plait can be threaded to the back of the helmet through the ponytail outlet so that it doesn't block the rider's field of view. The Purl-Y is available with a magnetic rear light with four brightness levels. It can be recharged via the integrated Micro-USB socket.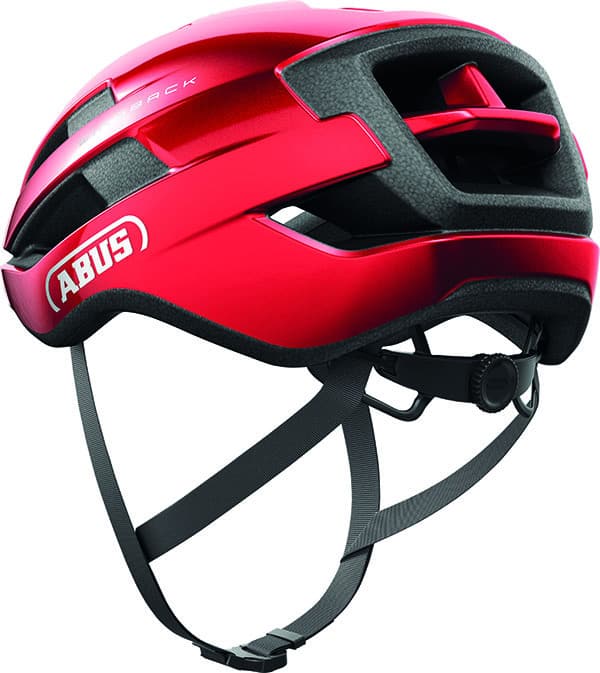 Abus already has a four-helmet road range that's made in its own Italian production facility. The Wingback is a new entry-level model in that range, which Abus says "combines the fit and innovations of its established sister models with a timeless and sportive urban performance design". The Wingback features deep air channels for effective ventilation, and sewn strap junctions that don't need to be adjusted. The Wingback is compatible with the Abus QUIN crash detection system.
The TSG [11.1/C10] Geo is certainly something different, and TSG describes it as "a revolutionary new look in urban bike helmets". Created in collaboration with the founder of Papertrophy, the helmet's shell incorporates the unique angular design mimicking the award-winning company's paper creations. "I had the idea of an angular helmet design in my head for a while," says TSG Managing Director Ruedi Herger, while explaining how the collaboration came about. "I couldn't bring it to life on my own, and when I discovered Papertrophy's creations, I immediately got in touch with Holger to collaborate in the creation of this unique-looking helmet. In my opinion, the result is amazing!" The Geo features a 10 vent cooling system and an easy to adjust Dial Fit System with two sizes of fine-tuning pads for a perfect fit. You also get a removable LED rear light and reflective straps and print, which combine to add to the helmets safety credentials and visibility on the street.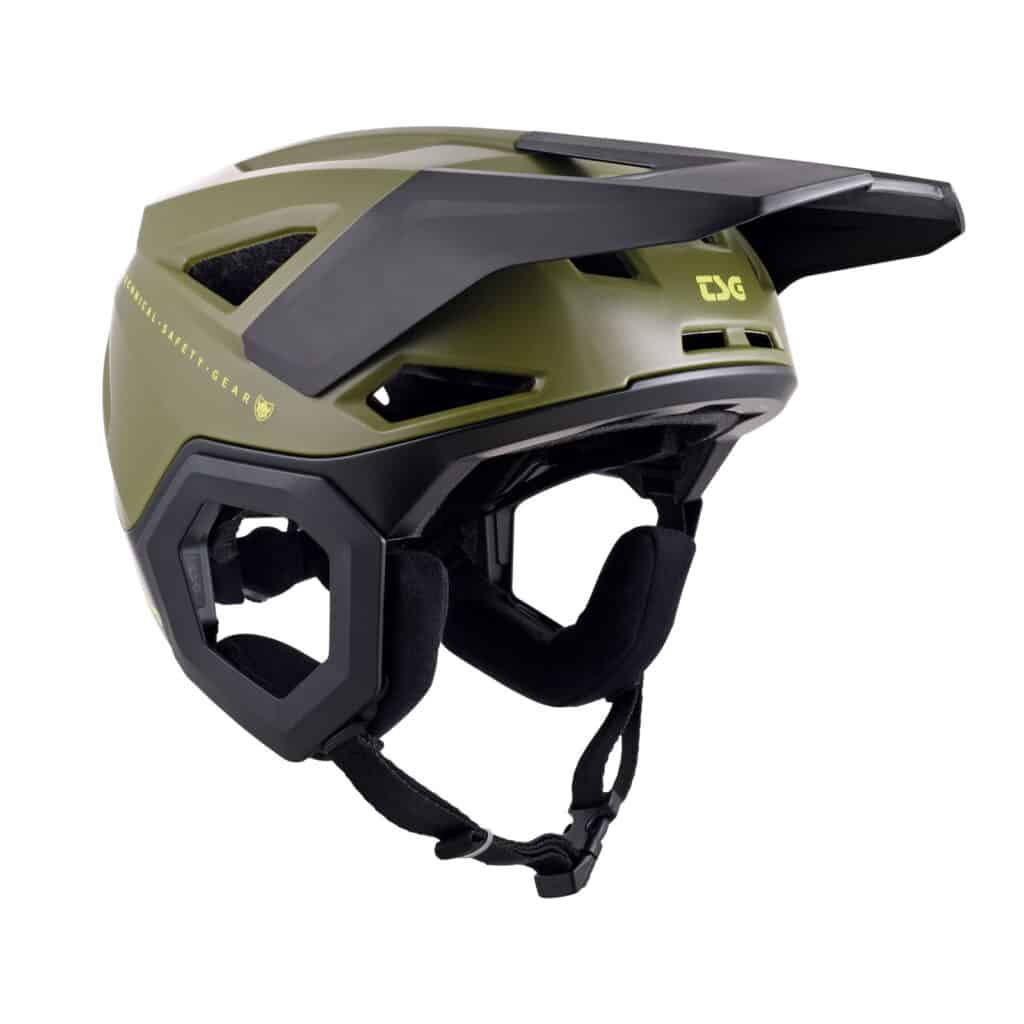 TSG will also be showing its Prevention helmet, which is a customisable multi-purpose open-face enduro helmet. The Prevention features tool-free removable low-profile ear panels that allow you to customise your protection on the trail. The helmet also features a robust in-mold construction, with an impact-absorbent dual-density EPS liner. TSG says that it is also "supremely lightweight for unimpeded shreddability", and it features TSG's Dual Fit Systems for maximum comfort. A unique zonal venting and airflow system keeps your head cool even when the trails heat up.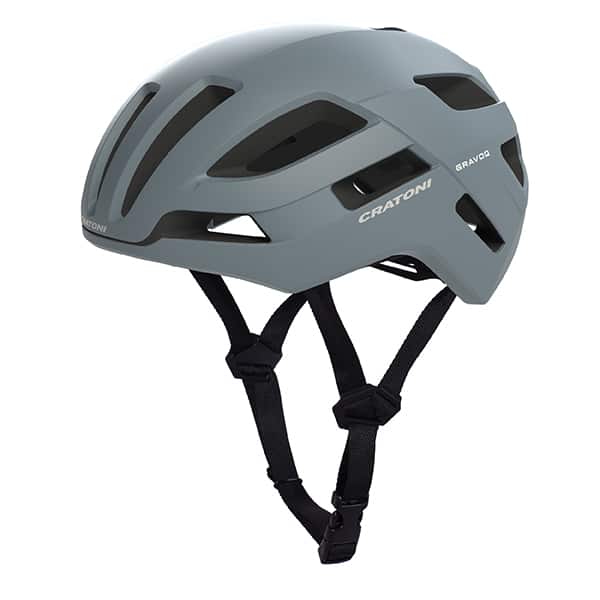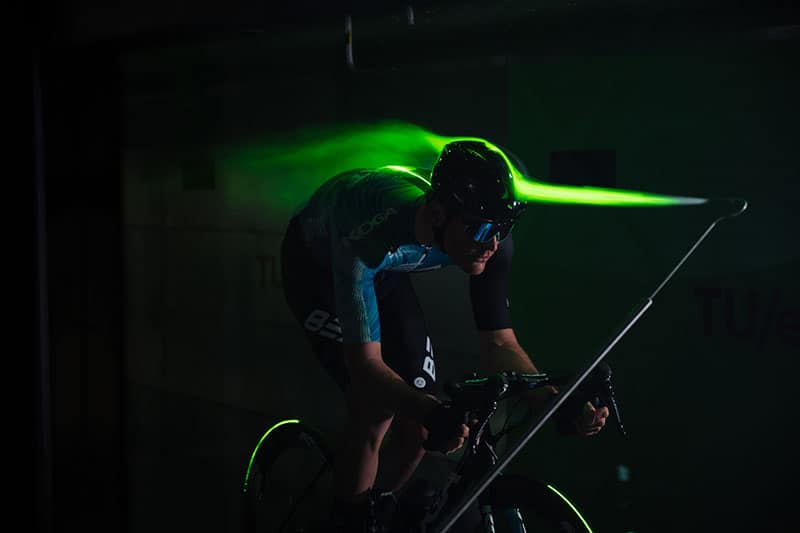 Cratoni [11.1/C03] is a company that has you covered whatever type of riding you like to do. For road riders there's the C-Airlite helmet, and the main talking point is the weight: at 180g, this is one of the lightest helmets currently on the market. You get 32 vents for maximum ventilation and a 270° retention system. It's available in five different colours. The Gravoq is a new gravel helmet that's available in a range of suitably-muted colours. It's a 17-vent design with a full 360° retention system and the option to add a C-Safe crash sensor. Enduro riders will be most interested in the Madflex MIPS Recco helmet, which offers increased head coverage and a breakaway visor, as well as 17 hyper vents for big airflow. You can choose to augment the passive Recco sensor with a C-Safe one, and the Madflex has been designed to work in tandem with Cratoni's C-Revel Pro goggles.
Agu [11.1/D33] is showing two helmets that have been developed and tested in the wind tunnel in cooperation with the Technical University of Eindhoven. The Transonic made its debut at the Tokyo Olympics in 2021, and both it and its sister helmet, the Subsonic, have been developed from the ground up to be as fast as possible without compromising on safety. "We've not only looked at wind resistance at the front of the helmet but also how the air flows through the helmet and especially how it exits the helmet. You are looking for a way to minimise the low pressure behind the helmet, which would cause drag." the company says. Both the more open Transonic and more minimally-vented Subsonic include MIPS technology to protect against rotational injuries.