Eurobike is positioning itself as an exhibition for future mobility, and it's starting to attract exhibitors from outside the bike industry. Most of these will be exhibiting in Hall 8 or at the open-air ground, widening the scope of the show and reflecting the impact that the electrification has on both the bicycle business and mobility.

The electrification of the bicycle has not only opened up new customer demographics for the bicycle industry. It has had profound consequences for the entire bicycle business: e-bikes not only push turnover to new heights but also increase costs throughout the value chain – from R&D for brands to the funds needed by independent bicycle dealers to finance preorders. The first edition of the Eurobike held in Frankfurt am Main made these changes very visible – especially so in Hall 8, where most cargo bike brands and suppliers for e-bikes were exhibiting. While sports-focused enthusiasts were underwhelmed by this part of the show, other visitors referred to Hall 8 as a show of its own that justified attending Eurobike in itself, featuring suppliers for every single component needed to build an e-bike.
Since the Eurobike organizers have added a B2B-only option where exhibitors without any consumer business move to the second floor of Hall 9 and only show their products from Wednesday to Friday, additional space has become available in Hall 8 – and the show organizers have reached beyond the bicycle industry and the goods bicycle dealers are selling commercially to fill the available space. For example, a number of e-scooter brands will be exhibiting their products, ranging from simple offerings like the ones from Micro Mobility [hall 8.0 / A04] to Tuul's [hall 8.0 / J30] eco-friendly models and upscale models from Streetbooster [hall 8.0 / F08] and Trittbrett [hall 8.0 / A44].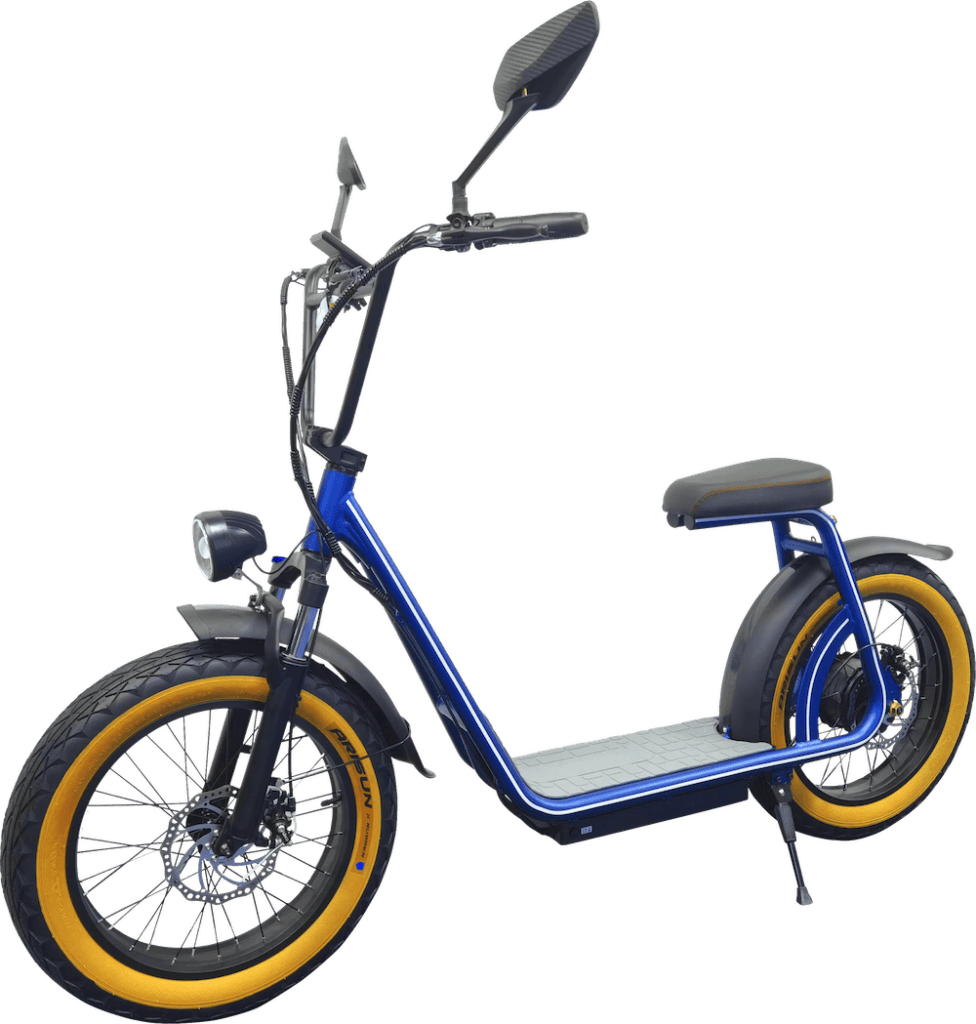 Apart from some e-scooters, Chinese manufacturer Shenzhen Tomoloo Technology [hall 8.0 / O22] will also exhibit the F1 Electric Scooter that is pretty close to a small electric motorbike.
Swedish e-motorbike specialist Cake has been at Eurobike shows before, but only as a guest at the booth of beltdrive specialist Gates.
Cake founder Stefan Ytterborn has close connections to the bicycle industry – he was one of the founders of protective gear maker POC – and Cake exhibiting at a booth of its own this year is no surprise. With its product range, the company has been getting closer to bicycles step by step, starting with the full-size electric motocrosser Kalk, then scaling down to the compact and highly versatile electric utility motorbike Ösa and finally presenting the compact cargo bike Aïk that features cranks and pedals and is being brought to the market mainly through rental offerings for businesses.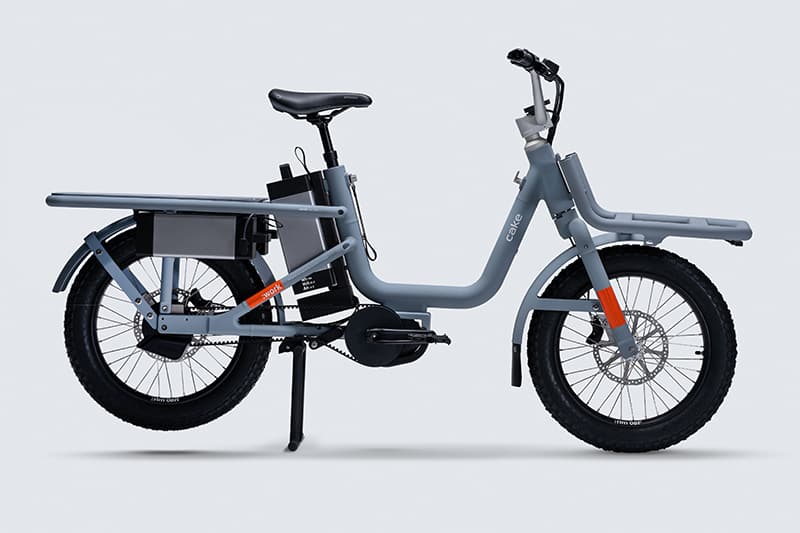 Moving into this market from the opposite direction is folding-bike specialist Dahon [hall 9.0 / A15], which launched a selection of e-motorbikes at the Shanghai Cycle Show and is bringing two models to Eurobike.
Not everybody agrees that a rain jacket or a poncho is all it takes to keep going on a bicycle despite bad weather. Catering to a new kind of bicycle user with higher demands in terms of comfort and protection from the elements, companies such as CityQ [open air ground F11.0 / C04] and Hopper Mobility [open air ground F12.0 / H11] have specialized in building hybrids of bicycles and cars.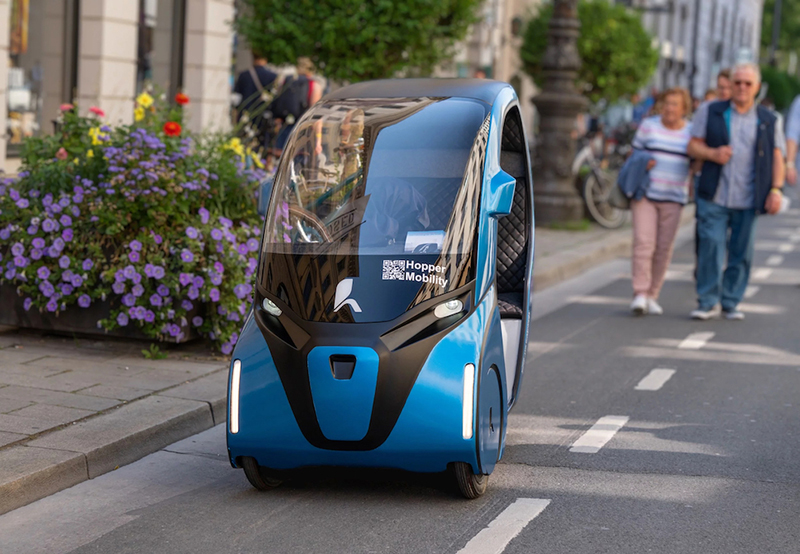 Rolling on three or four wheels and relying on parts and components from e-bikes and motorbikes, their products fill a gap between e-bikes and cars, are narrow and lightweight enough to be ridden on cycling paths legally. They even offer a trunk to transport groceries well protected from rain and keep the rider dry and snug on a comfy chair. Following this very concept, the Podbike from Norwegian brand Frikar was one of the crowd favorites and won a Eurobike award last year.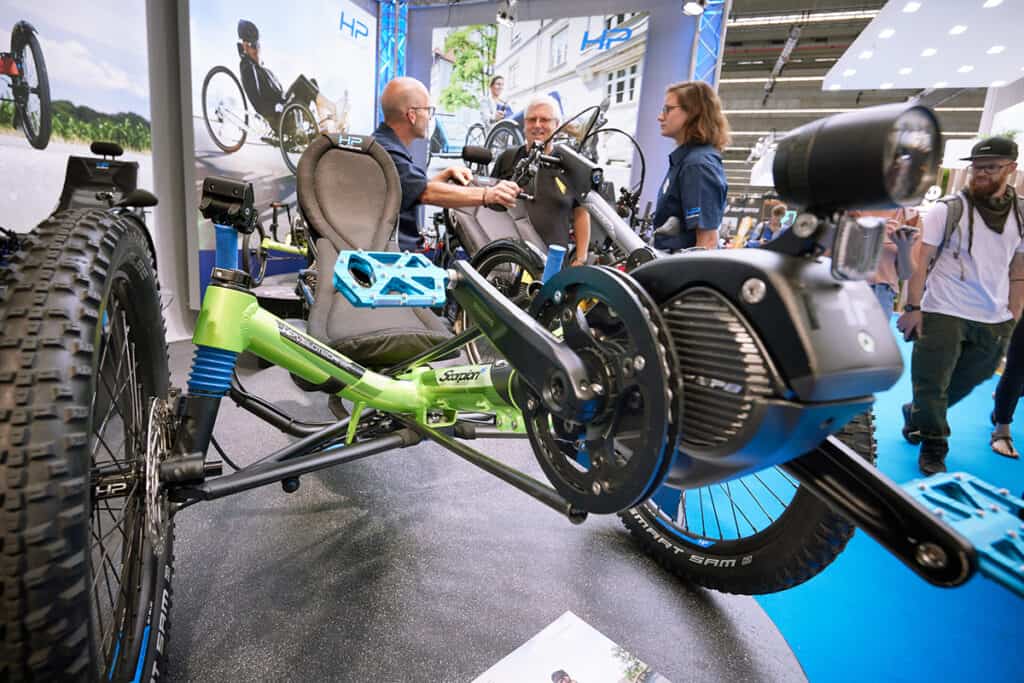 Large cargo trikes and quads for professional logistics are a market of their own, as manufacturers deal with logistics providers or local authorities directly rather than cooperating with traditional bicycle dealers as intermediaries.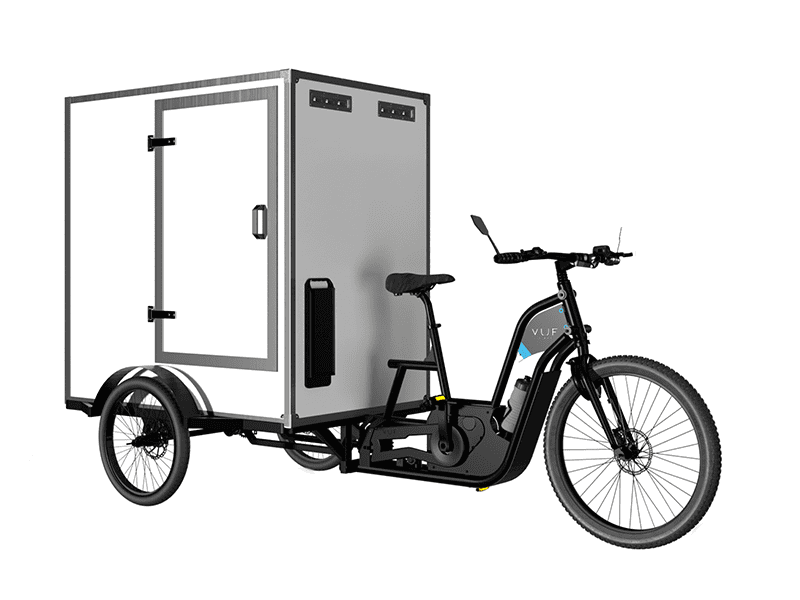 Still, some well-known specialists for this segment are exhibiting with the likes of Bikelecing [hall 8.0 / B33], VUF Bikes [at 4R Concept, hall 8.0 / B29], Rytle [open air ground F12.0 / H09] and Radkutsche [open air ground F10.0 / D14]. Their products are worth checking out if you are interested in how last-mile deliveries will be handled in the not-too-distant future – and most of them will be available for test rides as well.