Just four years ago, Cytech [Hall 11.1/ CO5] used technology from its cycling pad business to launch seamless glove palms for road, gravel and mountain biking. This year it's complementing that offering with insoles that adapt entirely to the shape of the foot.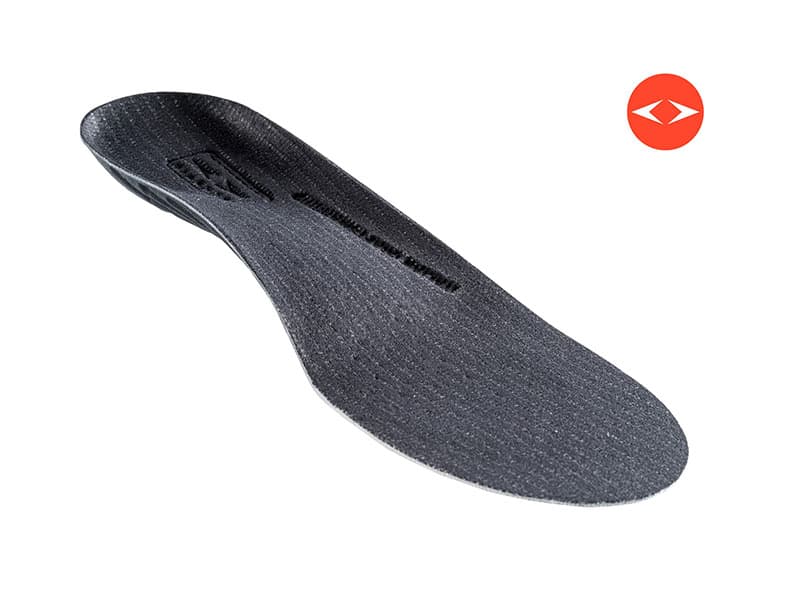 With the launch of InsoleTech, the company behind Elastic Interface is applying its technology to all three contact points between the bicycle and the rider, from the saddle to the handlebar and the pedals. The three products together form its Total Ride Comfort package. "InsoleTech is essentially a chamois for the feet and it is engineered to deliver power, maintain movement, and maximize control," said Irene Lucarelli, who heads up marketing at Cytech.
The pad maker used its anatomic thermo-molding technology and other capabilities to create its insole. With the use of molds and counter-molds, it made pre-shaped insoles that are meant to be pliable, not stiff. "They're engineered to support the foot and minimize discomfort during any style of cycling," said Lucarelli. Cytech said the insoles provide arch support and they reduce pressure on metatarsals. Their structure improves stability, and it makes efforts more efficient for riders who are pushing hard on the pedal. InsoleTech is breathable and flexible, which may be most beneficial for long-distance riders, cyclocross racers or mountain bikers who walk or run with their bike.
Cytech has long been a leading supplier of cycling pads. Last year's Eurobike saw the launch of the N3X chamois, which is made with 3D-printed padding. Consisting of seamless and pre-shaped palms, PalmTech is meant to be inserted into gloves. Seven months ago, Cytech reinforced this part of its business with the acquisition of Pasasport, an Italian manufacturer of gloves and other sports gear. Its products target cyclists as well as skiers and runners.