Pad makers are packing yet more technology into their products to cushion your rides, while upgrading their operations to become more sustainable.
Such investments have intensified at Dolomiti Pads [Hall 9.2/G59], a specialist from Italy. It works with carving technology, which allows it to precisely map the density of its pads with up to five layers of foam. They have become even more comfy with the integration of patented hydrophobic foam.
"The foam doesn't absorb moisture, so it doesn't collapse, and the pad remains fresh," said Martino Bontorin, chief executive at Dolomiti Pads.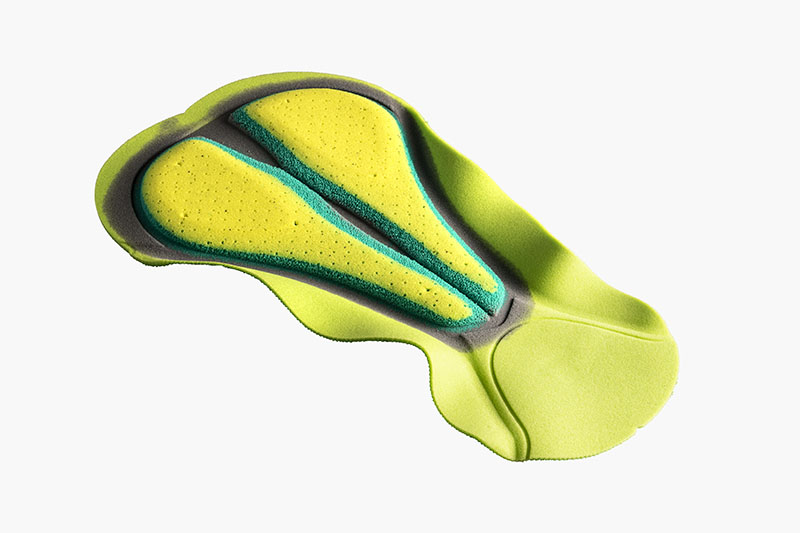 The supplier has again upgraded the technology with a hydrophobic foam that can withstand pressure of 20 kilopascal. This high-density and resilient foam is particularly suitable for gravel biking because it helps to reduce vibration during the ride, said Bontorin.
Dolomiti's hydrophobic foam is used for the Aria pad, while the high-density and anti-vibration pad is the Pave. Both are launching at Eurobike this year, in conjunction with more ergonomic shapes.
With demand for its technical pads soaring in the last years, Dolomiti has enlarged its annual capacity to 2.5 million pads. It uses more automation, which makes it easier to control production, and Bontorin also pointed to "huge improvements" in sustainability.
The brand's carving technology enables it to do away with plastic-based thermo-adhesives. A recycling company regularly drops by to pick up trash left over from cutting foam layers, to be reused for mattresses, pillows or boxing bags.
Bontorin added that Dolomiti uses recycled bags to pack products, its pads integrate more recycled fabrics, and it has also installed solar panels on the roof of its production facility in San Zenone degli Ezzelini, near Treviso.
Sustainability is on the agenda at Dual Press [Hall 9.2/D17] as well. The company behind Dr Pad works with water-based color printing, yarns made from recycled polyester and castor oil, and bio-based fabrics. The Italian supplier adds that it recycles foam scraps discarded in production. They are tightly packed, compressed and picked up by recycling firms.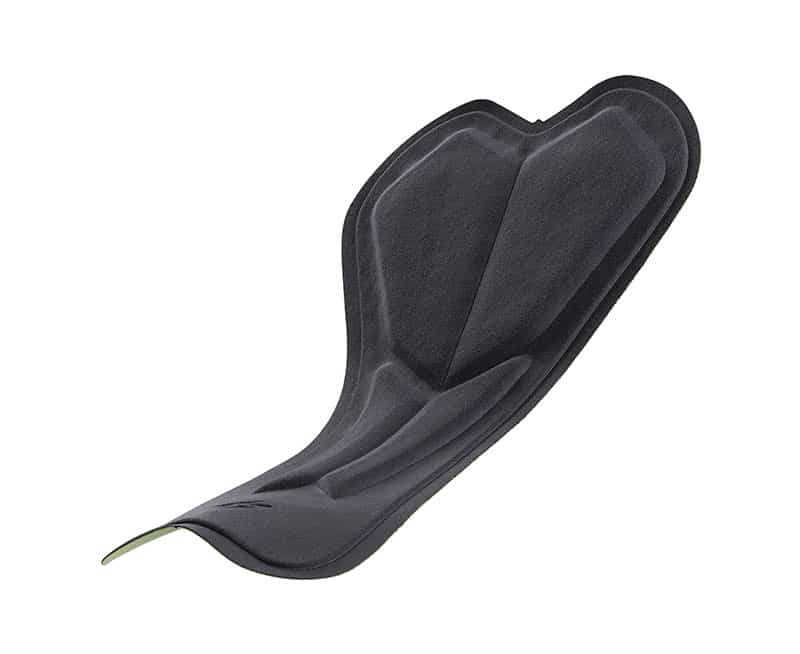 Among Dr Pad's latest pads is the Touring Trekker, which is made for bikepacking. It's a compact product to be inserted in cycling shorts for a more comfortable ride, but the same shorts could be used for a stroll in the city or other activities. The pad uses a highly elastic foam to support longer rides, and the back is made of perforated recycled fabric to make it more breathable.
Teo Sport [Hall 9.2/G63] has implemented the ReUp project, to make pads that reuse scraps left over from cutting fabric. The company explains that standard pad production involves cutting of fabric to specific shapes, which creates fabric waste. But it has found ways to turn the discarded foam into a material that can be used to make more eco-friendly cycling pads.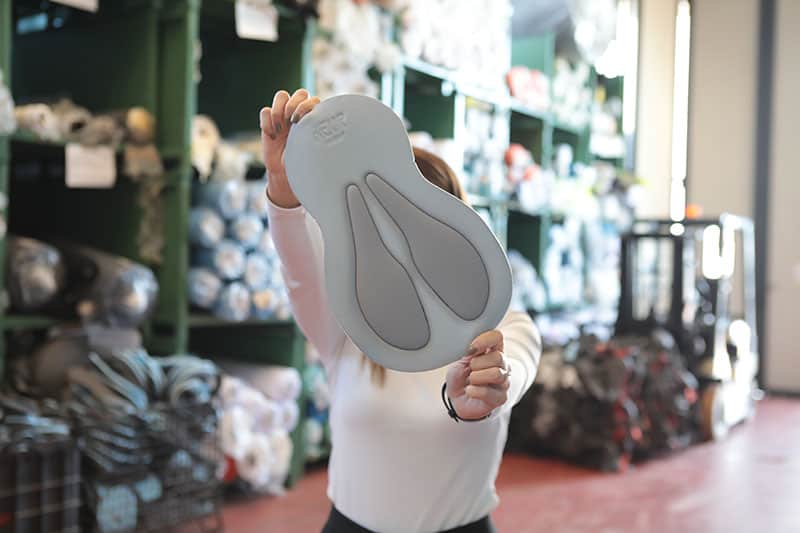 The ReUp process transforms the waste into new support inserts. They are then reshaped and applied to seat pad bases made from recycled fabrics. Teo Sport's initial estimate is that this process will reduce its production waste by 90%.
Teo Sport's latest performance pad is the Armadillo Floating, which combines several technologies for road and gravel pads. A standalone insert is affixed to the soft base of the pad with special seams in just three points, meaning there's no glue between the base and the foam.
Teo Sport said the structure increases breathability and ventilation, and it ensures faster drying. The surface in contact with the skin remains flat but anatomical, due to the shaping of lateral flaps.
Another project by Teo Sport is a partnership with Wilma, a French women's cycling apparel maker, to create a menstrual pad. Their Bloody Queen prevents chafing, it ensures quick drying and is able to absorb the equivalent of two pads without leaving humidity or stains on cycling pants. The pad provides protection for menstruating riders for up to six hours.
Like other women's pads created by Teo Sport, the Bloody Queen is designed to reduce pressure when the rider's weight shifts forward on the bike saddle. Teo Sport said it has permission to produce the Bloody Queen pad for other brands.