In an era dominated by screens and digital distractions, the bicycle is increasingly seen as an escape to adventure, freedom, and independence for children. It's also a means of transportation and physical activity for those who set the example of going by bike, and those who follow the example. Bikes designed specifically for kids cover a lot of distance – both literally and figuratively – to get more kids (to like being) on bikes. These are some bikes for kids that are less of an afterthought in a brand's product offerings, and more of an investment in the people who will champion the future of cycling.
Marcel Kittel and Tony Martin – two standout names from professional road racing – have joined forces to create a new standard for kids and youth bikes that's oriented around safety and innovation. Li:on [8.0 / B52] (for "light on") bikes have been designed with visibility as their key feature.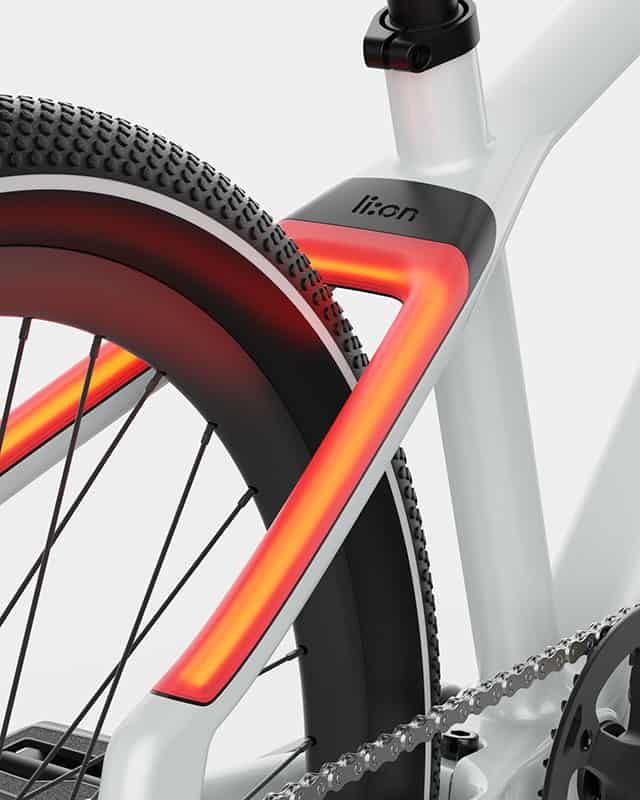 Citing a statistic that 50 percent of all traffic accidents involving kids happen when they're riding their bikes to school, Kittel and Martin, along with a third partner, Franz Blechschmidt, wanted to create the safest, most sustainable, and highest quality bicycles. They wanted a bike that was dedicated to the needs of young commuters – that would turn heads when the kids rode by.
The first model of Li:on Bikes features a composite frame and fork made in Germany from sustainable materials and assembled in Belgium. Compared to an aluminum frame's carbon footprint, the Li:on's frame material, its production method, and the fact that it's manufactured locally shrink its carbon footprint by 67 percent. The frame design features a proprietary lighting solution that's built into the seatstays and is activated by motion sensors. The bike is finished with reflective paint that promotes 360-degree visibility.
The idea for Li:on Bikes started when Kittel and Martin were out on a training ride and Martin was talking about finding a bike for his daughter to ride safely. The conversation led them to tally up the total number of kilometers they've ridden on public roads (more a million) and sparked the prospect of creating a reliable, innovative, and sustainable bike with safety as its guiding design principle.
"When Tony and I finished our careers, we both finally had time to enjoy our families, but we were also dads with a passion for cycling," Kittel explained. "When we had to buy the first bikes for our kids, we simply couldn't find a bike that really convinced us. So we decided to take bike standards from pro sports and use them – along with our experience – to create the best and safest bikes for our own kids."
Specifically, the two former pros wanted to focus on visibility and bring some features like integrated lights and cables to kids' bikes. The Li:on bike is for riders seven years and up with options for 24 or 27.5-inch wheels. The bike can accommodate a growing rider with a patented ergonomic stem that has three positions for customizing the bike's fit. Production for the new Li:on bike starts this year with delivery to commence in spring of 2024.
While some bikes for kids coast along on name recognition, Early Rider [11.1 / D12] is the only kids' brand to have won the coveted Eurobike Gold award. The UK brand made a name for itself by producing a range of bikes for kids that want to do more than just ride to school. The brand has distinguished itself by making sophisticated, premium bikes.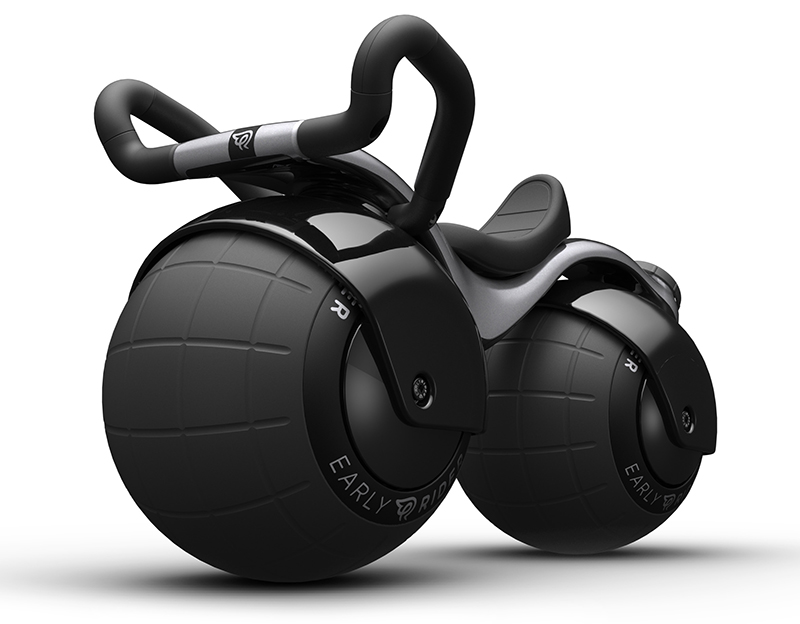 The brand's focus has always been on adventure and, although known more for its trail and gravity expertise (having acquired the pioneering Lil' Shredder a few years back), its urban range is equally capable. Emphasis has been placed on kid-specific geometry and premium drivetrains and wheelsets. After seeing to it that all riders are covered by its ample range, Early Rider has made a point of making sure more kids are on bikes in the first place. To address falling participation numbers, Early Rider has introduced the Velio to help children as young as 10 months develop coordination, better balance skills, and to help get them independently mobile sooner. The Velio is carefully aligned with a child's natural development. With features like: the Patented Active Balance Control system to make coordination development easy; intuitive point-and-go steering to help kick start the cognitive journey; a spherical shape that yields no tipping point; sealed cartridge bearings and just two contact points to preserve precious energy; a low slung frame to keep the center of gravity close to the ground; ergonomic wrap-around handlebars that put comfort and stability always within reach; and an adjustable seat pad with silicon cover that's easy to clean, it's no wonder that the Velio was in the running for a Eurobike award this year.
While still a young brand, Bemoov [8.0 / D32] has grown up in the last year and is now equipping its 20- and 24-inch wheeled bikes with kickstand, fenders, cargo rack, and lights. These accessories help strengthen efforts and fortify safety for kids who are increasingly choosing to go to school by bike. These additions also help prove Bemoov's claim to understand the needs of children who want keep riding bikes once they've learned how.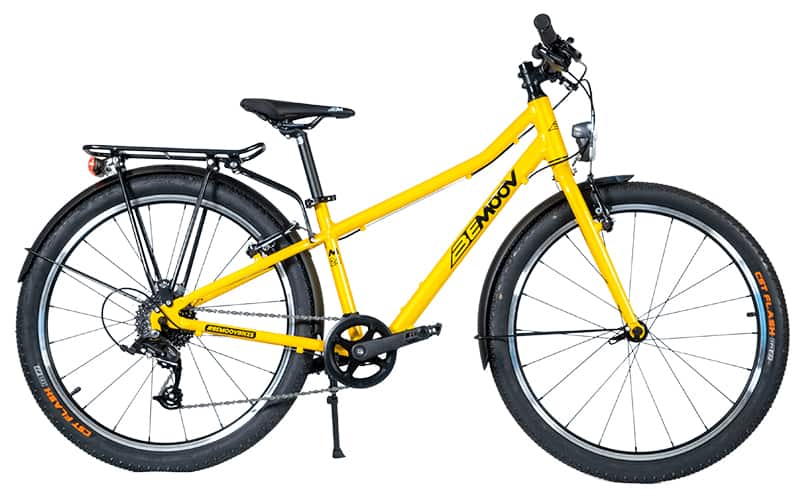 From the 12-inch balance bike to the 24-inch bike, there are five models in the range, which feature color-coded brakes, an easy shifting system, a footrest on the balance bike, and frame geometries oriented around kids' biomechanics. They've also designed sticker kits to allow kids to personalize their bikes, which is also a clever solution for freshening up a hand-me-down bike from an older sibling. Bemoov is also adding entry-level city bikes and all-road bikes, with the new models slated to debut in 2024.
Puky [12.1 / B14] has been producing children's bikes in Germany for nearly 75 years and has successfully evolved with the times. In 2017 Puky launched its sport-oriented Eightshot brand for kids from three to fourteen years old. The highlight for Eurobike is the new Jam Bam pump track bike from Eightshot, which is just as much at home at the dirt park as it is on the pump track.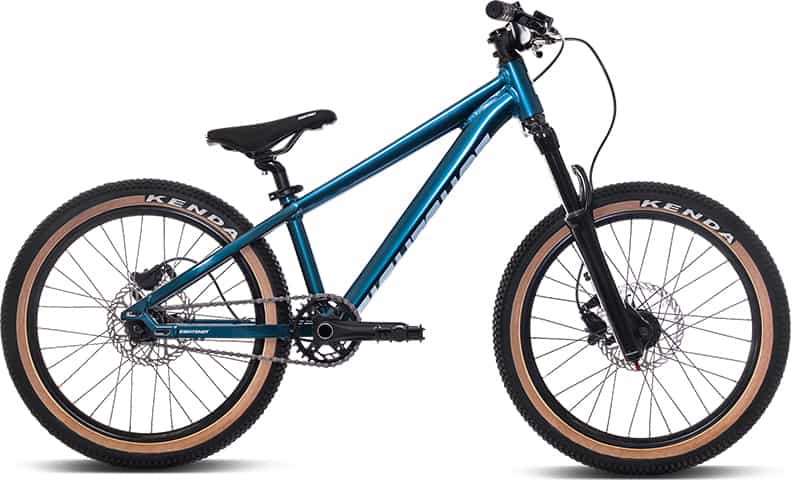 The Jam Bam's hydroformed frame has specially designed dropouts that offer an uncomplicated chain tensioning mechanism and an integrated derailleur hanger. This means that the bike's use can be extended by converting the singlespeed drivetrain to a derailleur system. Other features include an air suspension fork from RST, front and rear hydraulic disc brakes with 160 mm rotors, and 2.1-inch Kenda tires. The new Jam Bam is available with either 20" or 24" wheels for a starting retail price of 969 euro.
It's been almost 30 years since Merida [12.0 / A16] introduced its Merida Aluminium Tig-welding Technology System (MATTS), which has survived the test of time and remains part of the lineup today. The MATTS J range has put all the technology, attention to detail, and quality from Merida's bikes for adults into lightweight, high-quality machines for kids to enjoy.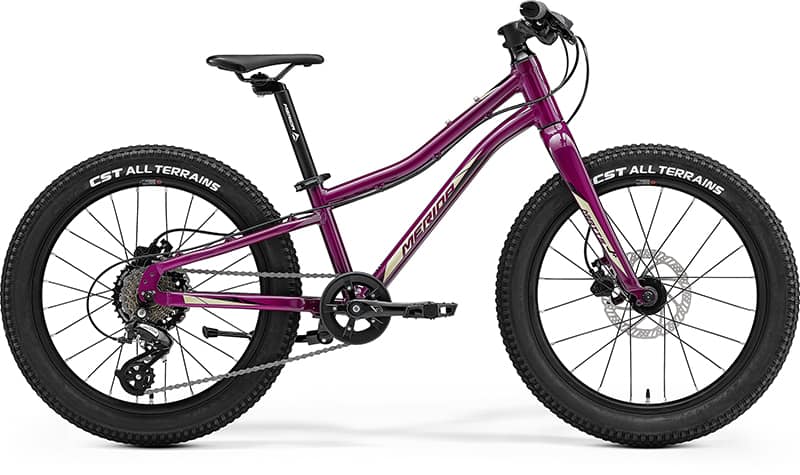 But then Merida cleverly went a little "old skool" with its MATTS J20+ and J24+ and swapped in lighter rigid forks for the suspension forks that appear on other J models, and gave the J+ bikes plus-sized tires. By lowering the pressure in the bigger tires, kids can get some of the benefits of suspension without the weight. A kid-specific finishing kit, hydraulic disc brakes, and a Shimano drivetrain promise a lot of fun, without the fat.
Almost a kids' bike but not quite, WeeRide [9.0 / A03] has piled up a bunch of awards for its tagalong trailer bikes. Using a patented pivot system, the tagalong trailer connects to a bicycle seatpost to allow children from four to nine years of age to pedal or tag along behind a standard two-wheeled bike.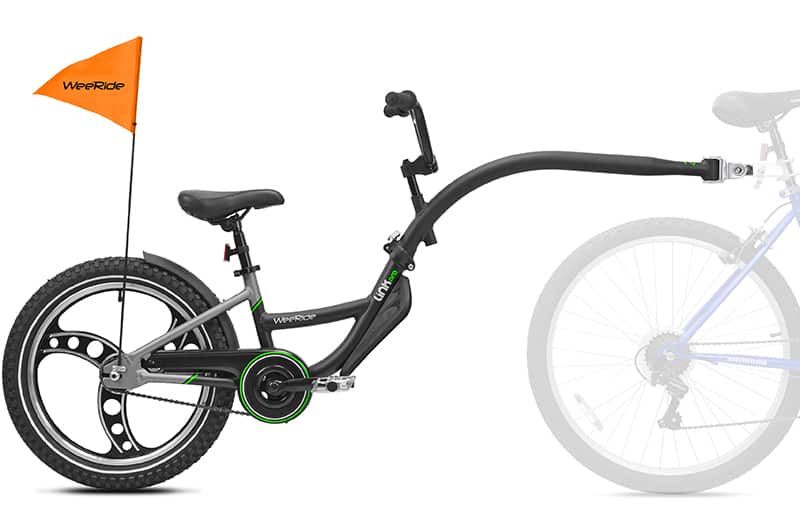 Intended to help with the transition from child seat to bike, the tag along trailer has solved a few other challenges as well since it allows kids to experience riding in environments that may be unsafe if they were to ride on their own, and it allows the lead bike to go at their own pace without having to monitor their child as well. The WeeRide Tagalong Trailer Bike complies with all European safety standards.
Children's bikes continue to be pivotal to how the bike will be perceived in the future. "Start them young" seems hollow compared to "Make cycling fun." As this area of the cycling industry keeps evolving to embrace new technologies and safety advancements, these sophisticated, pint-sized vehicles will undoubtedly continue to empower young riders and normalize riding a bike for growth, confidence, and good old-fashioned fun.