Back in February 2021, Astro Tech and Darfon Electronics announced a joint venture. The goal was to speed up the development of next-level e-bikes with advanced connectivity and integration. At this year's Eurobike show, this cooperation is bearing fruit, and Astro Tech has some more tricks up its sleeve.
Within a dozen years, e-bikes have morphed from looking like slightly makeshift to constructions that feature clean looks and appealing designs thanks to advanced integration. Another strong trend is the connectivity of e-bikes – to consumers through apps, but also to bicycle dealers, manufacturers and fleet operators through cloud-based servers. From over-the-air updates to the early detection of possible issues and personalized communication with existing customers, this IoT connectivity opens up a lot of possibilities. This was one of the main reasons for Astro Tech [Hall 9.1 / C26] to enter a joint venture with Darfon Electronics [Hall 8.0 / I10].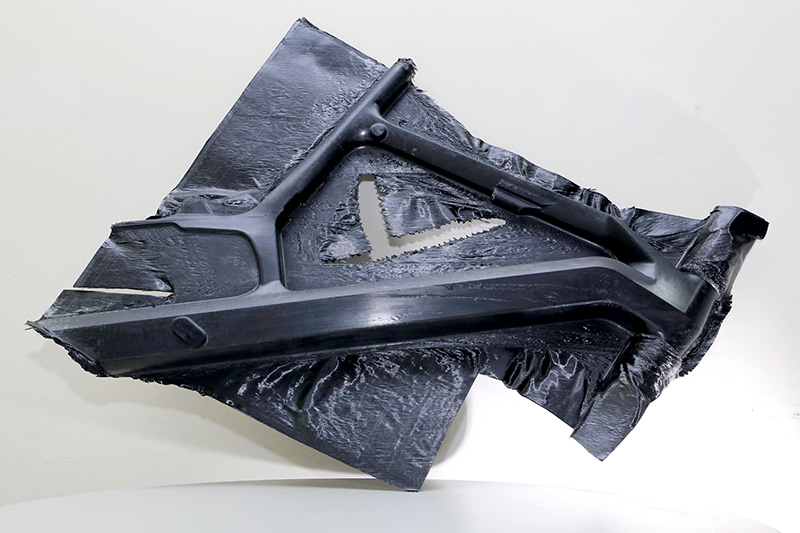 Early prototypes of a smart e-bike with advanced integration were already on display at last year's Eurobike. This year these prototypes have evolved into sleek deep-instep frames made of aluminum, with a shock absorber integrated into the seat tube, an in-tube battery, advanced sensors to detect crashes and theft attempts, a GPS tracker and the necessary IoT components to send the data collected to the manufacturer's server through the cloud. The rear carrier, lights and fenders have also been designed to offer seamless integration, and for added luggage hauling capacity a front carrier can be mounted to the suspension fork up front.
All relevant electronics are packed into a compact smart module with a 3-in-1 antenna. While the Bluetooth protocol is being used to connect the smart e-bike to a smart phone, tracking relies on a built-in GPS/GNSS antenna and the communication with the cloud and the servers of manufacturers on the LTE protocol. As for the in-tube battery, the default version has a capacity of 540 Wh with an optional 626 Wh battery being offered as well. Astro Tech has kept an eye on structural integrity of the deep-instep construction and taken care that the entire frame can be built and assembled efficiently on an industrial scale.
To lower the carbon footprint and further increase the automation of its frame-building operations, Astro Tech is betting on thermoplastic carbon and a production process that has been used to build aeroplanes for quite a while. Thermoplastic sheets reinforced with continuous carbon fibre strands are formed by compression moulding. After all excess material has been cut off, the two halves of the frame are joined to form a structurally sound unit. Apart from the high degree of automation, this process also makes recycling scrapped frames or excess material a whole lot easier than with thermoset carbon fibre constructions.