BikeFlare VISIO is an anti-theft tracker hidden within the handlebars. Two modules with a total weight of 80g can be easily fitted on most bikes with standard-sized handlebars (17 – 22mm diameters). It can installed either by the user or by bicycle dealers.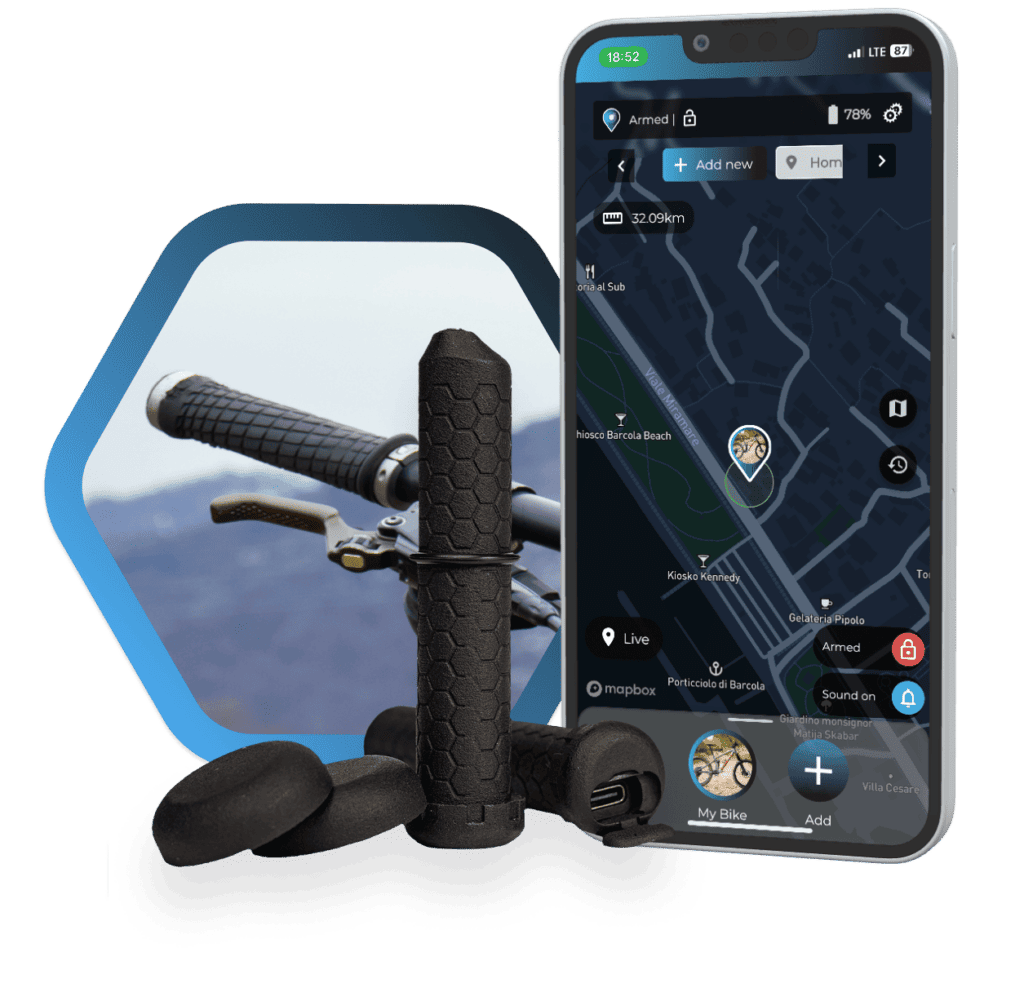 This concealed GPS bicycle tracker/alarm is triggered by suspicious bike movements. The primary BikeFlare-Alarm sends a high-priority alert notification to the user's phone that overrides do-not-disturb phone settings. A siren can also be set to go off on the bike itself. Even if the user forgets to activate the primary alarm, after five minutes of not moving, the system will send a Bike-Has-Moved notification when activity is detected. 
YFLab is a Slovenian-based company that specializes in safety and security GPS tracking solutions. Our mission is to help our customers to protect some of their most precious things. YFLab's products include kid tracker KidFlare LUMIN and bicycle tracker and alarm BikeFlare VISIO. For more information, visit www.getflare.eu.
Eurobike Booth: Hall 8.0  B49