As they look ahead to celebrate the company's 55th anniversary in 2024, Taya Chain Co., Ltd. had plenty to display at this year's Taipei Cycle. "Breakthrough" was the theme for 2023, which certainly applied to what was the first outing of their new ZENAS brand.
ZENAS represents a new direction for the company. The focus in this product line is on high-quality, sustainable drivetrain system parts, particularly for e-cargo bikes. It includes cranksets and chains engineered to be stronger, to last longer and is especially suited to internal hub geared e-cargo bikes. Rather than using standard five-part components, Taya use three-part components which reduces clearance and increases a chain's weight-bearing capacity. Taya's four-part component chains are suitable for riding on hilly terrain.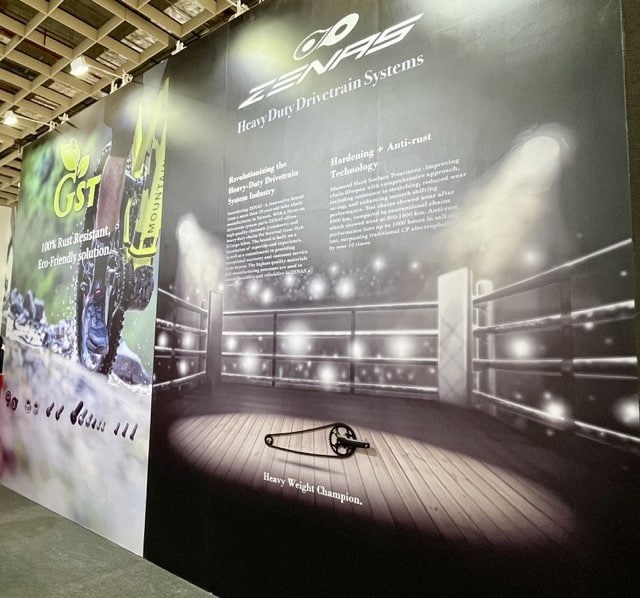 At the heart of ZENAS technology is a Heavy-Duty Drivetrain System which delivers smooth and efficient performance while being able to withstand up to 1500 kgf of tensile force. The hardening process increases surface hardness by 25% which extends a chain's lifespan by as much as eight times. The anti-corrosion properties of the process make treated chains highly resistant to salt-spray and surpass traditional CP electroplating by over 10 times.
Taya's standard e-bike chains feature their exclusive Diamond Hard Technology which increases a chain's surface hardness from 1500 HV up to 2000 HV. The baked-in DHT coating penetrates 0.05mm into the chain which is much deeper than standard treatments which only penetrate to a maximum of 0.015mm.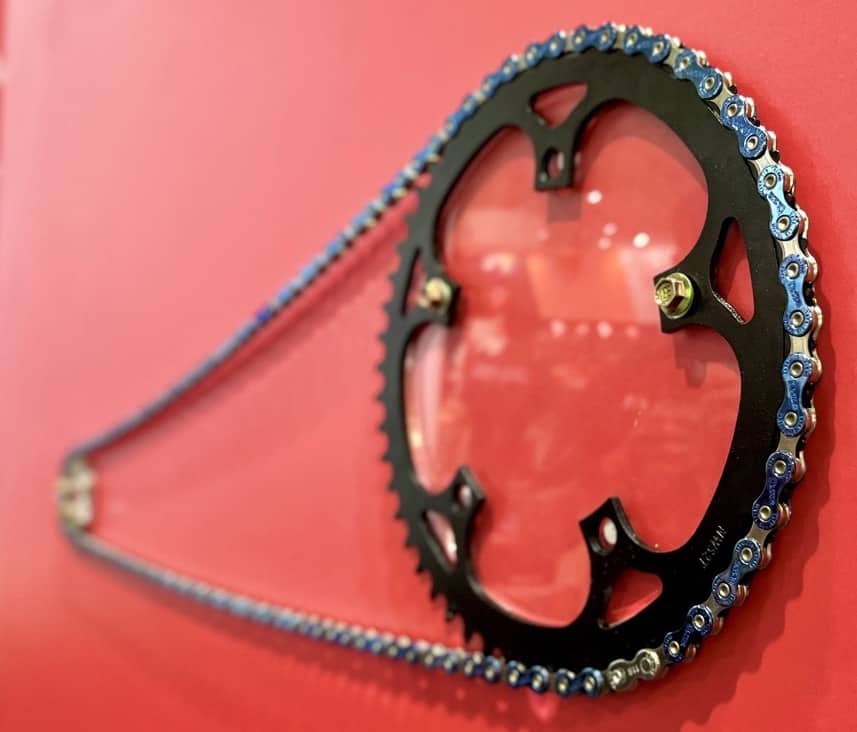 Taya also highlighted their Green Surface Treatment technology. GST is a surface treatment that offers significant corrosion resistance in even the most demanding environments. This treatment technology has been put to the test in the 1000-hour salt spray test which ensures chains and bolts remain durable for up to 25 years.
Also on display was their Galaxy Series of chains which feature a mirrored, glossy and colorful finish that is easier to clean.