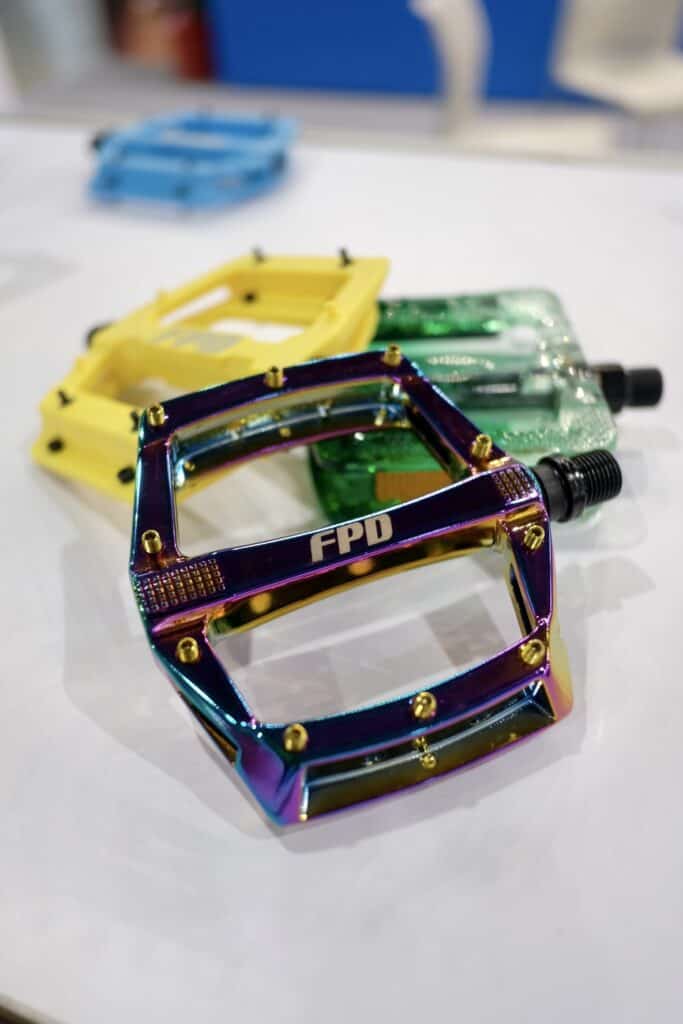 Component maker FPD has revitalised its extensive range of pedals with a slew of fresh finishes plus new design options. "People love bold colour and we want to show customers we can provide that," explained Arthur Huang at the company's booth in Taipei.
The firm's striking iridescent electrophoretic deposition coating is an excellent example of this. It joins anodising, painting, and water transfer printing in the firm's arsenal of treatments that can be applied to its vast range of metal-bodied pedals. The firm's many plastic options also benefit from candy-style options, with dyes run through the resins to create either block or swirling colour effects.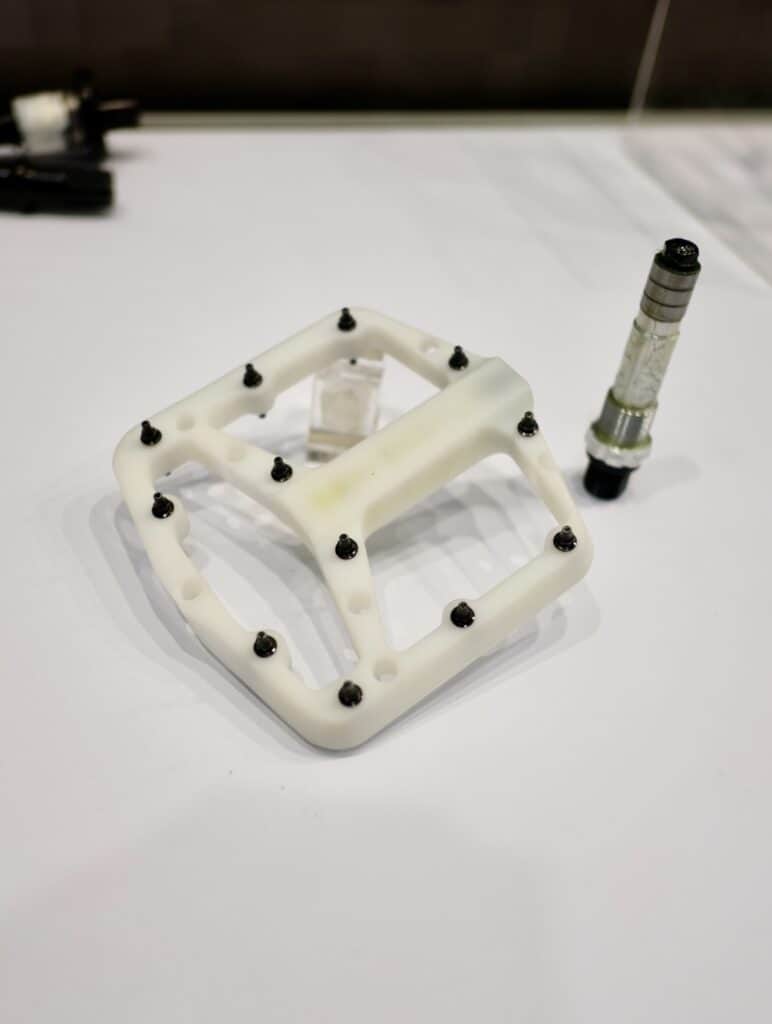 As an OEM producer, FPD can collaborate on custom products, or customers can choose from an expanding range of stock models. These have recently been supplemented by models sporting a revised platform design and a new axle configuration. "Usually, the body of the pedal needs to have a cap for assembly and adjustment of the axle," Huang explained, "but the access hole for this can make the body susceptible to damage." FPD's latest design does away with this weak point. Instead of being fixed from outside the pedal, the axle now screws in from beside the crank. This modular cartridge-style system allows users to slot in a fresh bearing and axle assembly with minimal effort.
This technology is now available to FPD's customers across several products, including aggressive mountain bike-style pedals with both resin and alloy bodies.