Pillion passengers can hitch a lift on a motor scooter, so why not on an e-bike?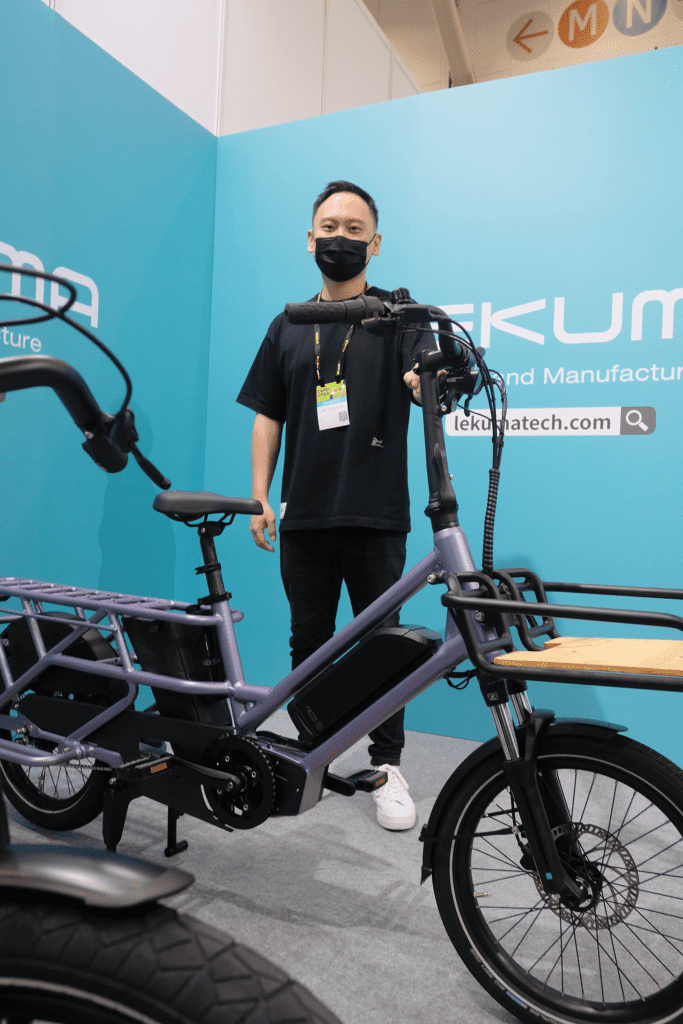 Electrical assistance and frames sporting integrated rear carriers mean it's increasingly possible to transport two adults aboard a single bike. "Many riders are starting with child seats, then switching to a bench seat as their child grows," explained Pier Wang of OEM maker Lekuma [N1203], at the show yesterday.
"Our new cargo model can carry up to 200kg, so it's possible to have a passenger of around 100kg". Lekuma's latest bike uses the well-known MIK fixing system to accommodate many accessories for younger passengers. However, it can also transport a second adult via a bench-style seat on the integrated rear rack.
"We're seeing increasing demand for bikes in this style," confirms Sandy Chou of Yota [N0626]. Yota's new bike also has a 200kg combined weight limit and can be customised with a range of seating options, including bench-style rests and running boards. Of course, balancing extra weight requires conscientious design. "The structure of the rack has become a part of the frame," explains Yota designer Ray Luo. "We also increase the width of the tyres for extra support". 
Motor support is another critical consideration for designers. "At the moment, many of our bikes could carry much more cargo or passenger weight, but it's meaningless if the motor can't support it," explains James Lee of Mexller [N0116]. Many territories currently enforce a 250w limit on e-bike motor assistance. As a result, the firm's carry limit is as dependent on the motor support as the robustness of the frame. Nevertheless, Mexller is still happy to offer several models capable of carrying a rider and passenger.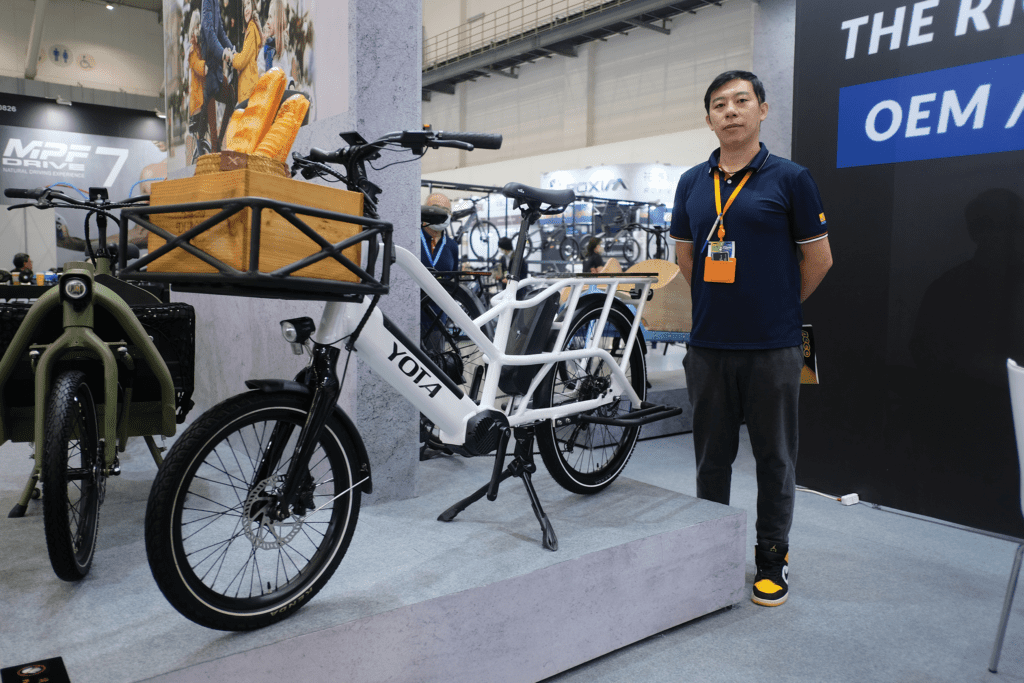 Europe, Australia, and the United States are the main markets for this style of bike. "It's a development we saw take off in Scandinavia, but it's now also popular on the west coast of America," Lee explains. "With low carbon legislation being introduced in many cities, we think it's a trend that will continue."