Leading frame maker Astro Engineering will be showing off its latest technological advances at Taipei Cycle 2023, highlighting its sustainable e-bike frames manufactured using a high degree of automation and "Made in Taiwan" quality.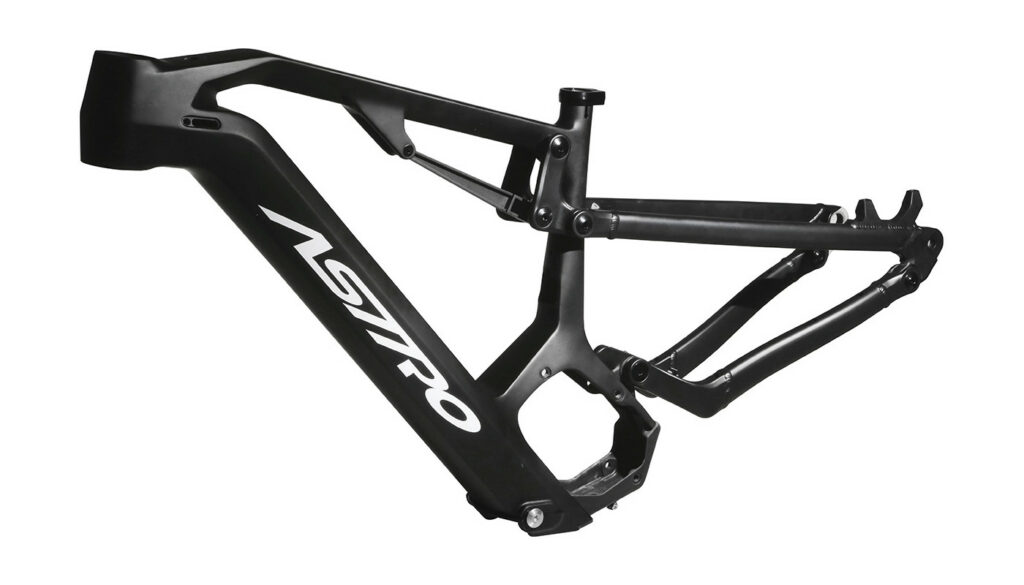 Last year Astro Engineering announced a push for "Made in Taiwan" e-bike frames using thermoplastic material and manufacturing technology from the aircraft industry. As well as a high degree of production automation and precise tolerances, this novel approach also promises big advantages in terms of sustainability.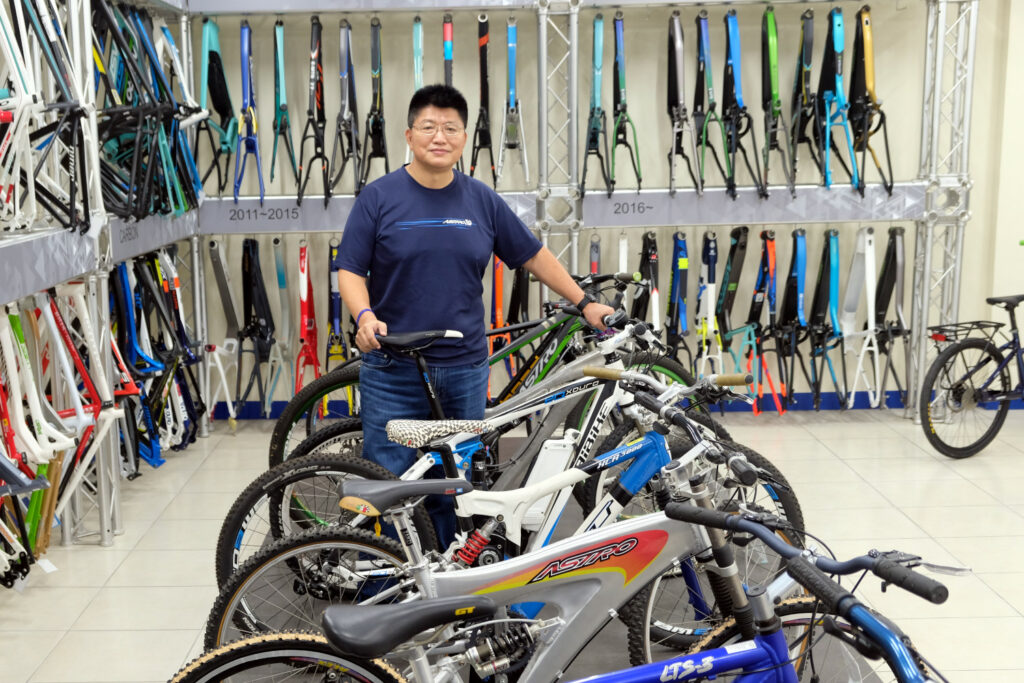 Whether for frames or for various parts, carbon dominates the higher end of the market due to its combination of high strength and low weight. Unfortunately, the conventional method of building carbon parts and frames from hundreds of pieces of laminate soaked in resin and given a final shape under high pressure and temperature, also known as thermoset, does not allow for any meaningful way of recycling. Things look decidedly different with thermoplastic carbon materials: these can be deformed by heat and can also be recycled. Last year, two European companies (V-Frames and Igus) showed bicycle frames made from thermoplastic composites, but these were made by injection molding, and the properties of the materials used make for a very distinctive look with large-diameter profiles. Meanwhile, Astro Engineering's founder Samuel Hu was also looking into thermoplastic composites as a frame material. Looking back on the development that started back in 2021, Hu said that "in order to make production in Taiwan economically feasible, a high degree of automation was a must. I learned about a process that Airbus has been using for quite a while to build airplanes. The base material are thin panels of thermoplastic composite with longer carbon strands for more strength. These panels are pretty sturdy, but under heat they can be formed by applying pressure in a mold. We have developed a way to produce the two halves of the frame in a thermoforming process and to bond those two parts to get a complete frame. And the frames have been tested to withstand loads that are 20 percent higher than the ISO standards."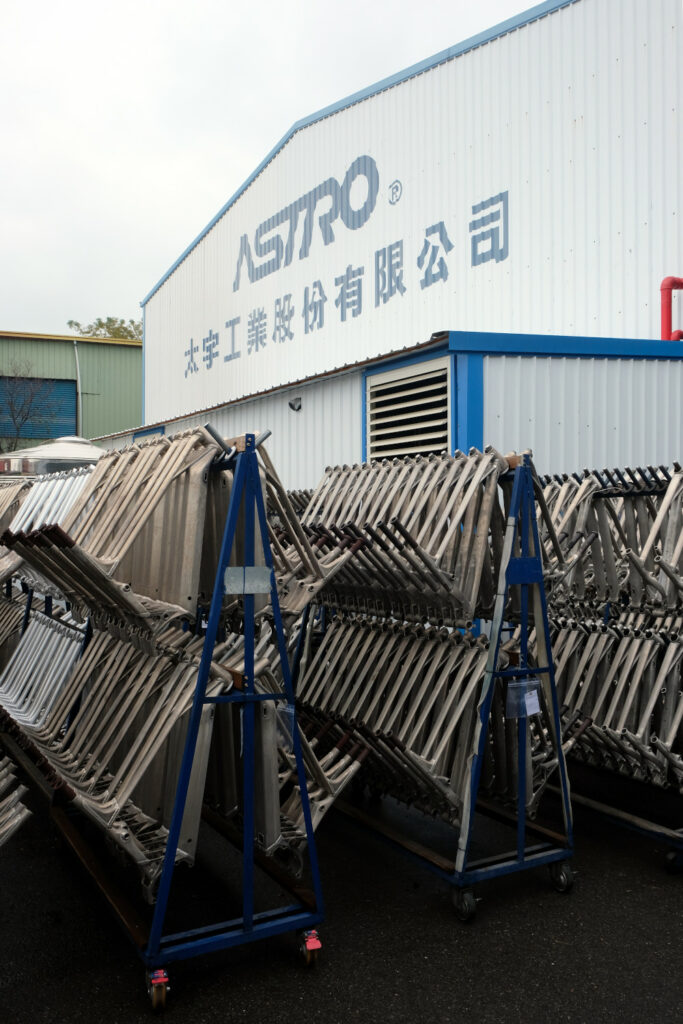 In November 2022 an older building at Astro Engineering's headquarters in Changhua was torn down to make space for a new four-floor building. Offering 1650 square meters of space per floor, this new building offers space for an additional 70 robot welding stations, bringing the total within the factory in Taiwan to over 100 stations and ramping up domestic production capacity. Up to now, Astro Engineering has been producing 90 percent of its yearly output of 700,000 frames in Vietnam and only 10 percent in Taiwan. To facilitate visits from business partners and to free up even more space for production, Astro Engineering will move its offices to Nantun Industry park, close to downtown Taichung, in 2023.