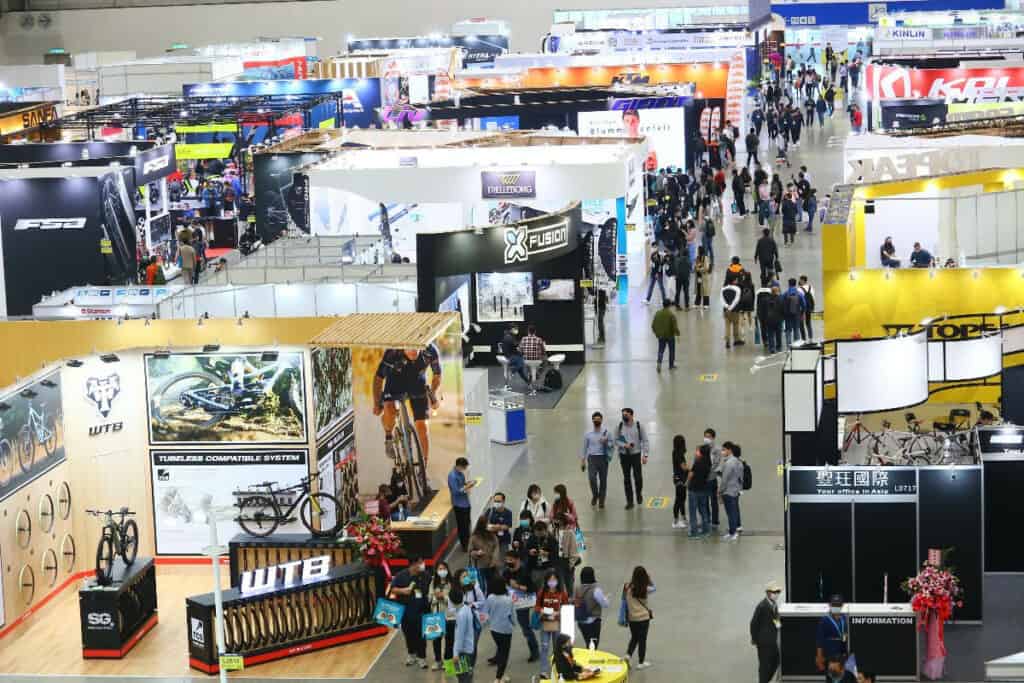 In 2023 the Taipei Cycle Show will return as an international trade show fully open to overseas in-person visitors, while continuing to offer the Digital Go online platform. Pre-registration for the hybrid event opened this week.
The Covid-19 pandemic had a serious impact on the Taipei Cycle Show as Asia's leading bicycle trade show. While the newly built NEX2 exhibition hall was not entirely finished for the 2019 edition of the show, the 2020 edition had to be cancelled entirely on short notice due to the outbreak of the Covid-19 pandemic. In 2021, the show's organizer, Taiwan's External Trade commission (TAITRA), went for an online-only format that was available for a full month. For 2022, the Taipei Cycle Show returned to Taipei's Nangang Exhibition Center, but due to pandemic-related travel restrictions it was only about half the size of the pre-pandemic editions of the show. In 2023, Taitra is expecting a big step on the way back to pre-pandemic levels, both in terms of exhibitors and visitors.
From March 22nd to 25th 2023 the Cycle Show is set to take place at the Nangang Exhibition Center, with the NEX2 hall hosting some bicycle-related exhibitors and the entire TaiSpo show. In an interview with the Show Daily conducted in mid-November at TAITRA's headquarters in Taipei, show director Ethan Liu said: "We expect 2023's Taipei Cycle Show to be at 90 to 95 percent of its pre-pandemic size. While we certainly expect international buyers to return to the show, not all exhibitors will be doing so. The big question mark are mainly exhibitors from China as there still may be some travel restrictions. In addition, some companies that have been hit hard by the current slump in demand may opt not to exhibit at the show next March as a way to reduce spending." TAITRA says about 850 exhibitors will be showing their products and services at 3000 booths.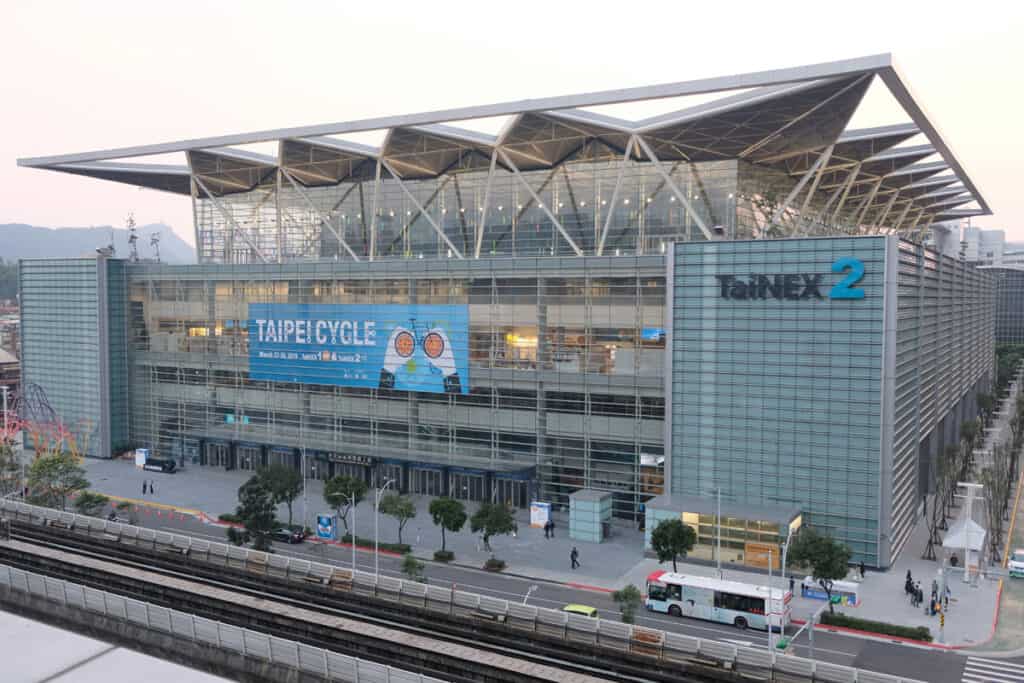 Taipei Cycle Show 2023 will have a special focus on supply lines and their resilience, as these have proved sensitive to the kind of external disturbances that came with the pandemic. Another important aspect will be sustainability. This is going to be a leading topic, and not just for the 2023 design & innovation awards. For investors, environmental and social corporate governance (often abbreviated as ESG) have become central criteria in deciding strategy. The EU's CO2 tax, scheduled to come into effect by 2026, will be another push factor for manufacturers to reduce their eco footprint and get those efforts certified. For all those who can't make the trip to Taiwan in March 2023, TAITRA will be offering the Digital Go online platform as an alternative from March 22nd through to April 7th.
The online pre-registration for 2023's Taipei Cycle Show is open, with more information available at the link below.
https://www.taipeicycle.com.tw/en/menu/B31536637677932ED0636733C6861689/info.html