In 1994 DT Swiss introduced their patented star ratchet freehub, the DT Hügi. With the expiration of DT Swiss's ratchet drive patent in January 2020 the design became available for anyone to produce. Other companies have since jumped in to manufacture these ratchet drive freehubs. All have struggled, however, due to the high degree of precision required to cut the teeth on each ratchet ring.
KT Taiwan has independently perfected ratchet drive freehub manufacturing ahead of other companies in Taiwan to come up with their own MIT ratchet system freehub. When asked about the technology, KT Taiwan's President Hubert Chen said the process is highly technical and extremely difficult to get right. But they've done it and are now looking to ramp up production in the face of strong demand.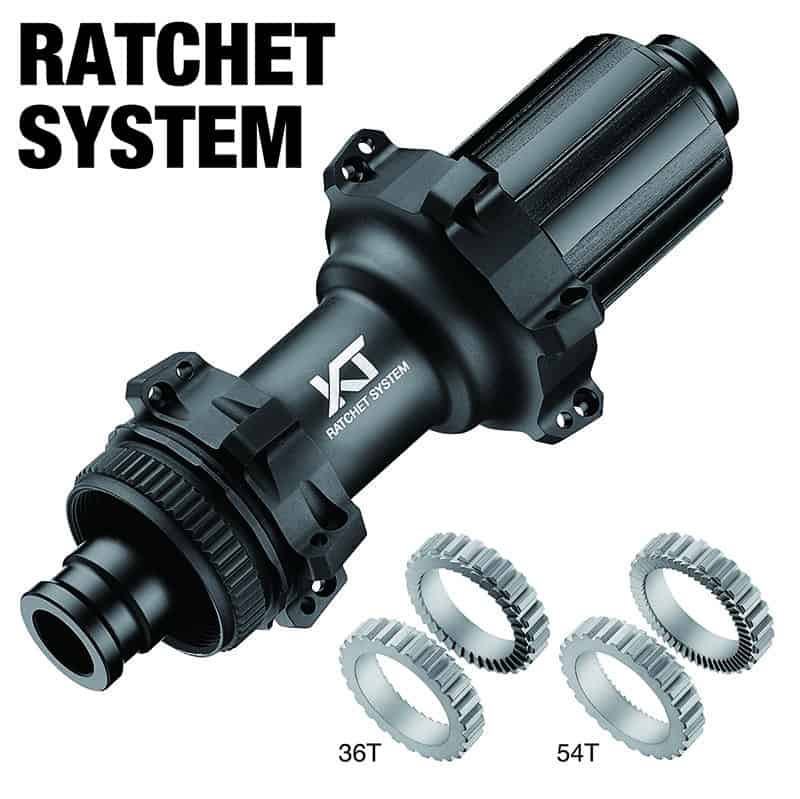 The hub is available for Road and MTB in 36 teeth for the standard model and 54 teeth for the high-end version. The ratchet system is built from two discs, two springs, and four sealed bearings with a backward rotation of 10°. Spokes are 14G, 28, 32, or 36; the Axle system is a 12mm thru axle x 142mm or a 12mm thru axle x 148mm and made from AL-7075; the flange PCD is 58mm. Hubs are available in J bend and straight pull.
President Chen has been at the helm of the company founded by his father in 1947 for 20 years. Kunteng Industrial initially produced desk and chair screws and transitioned to drum brake hub manufacturing in 1960. By 1976 KT Taiwan was the leading cold forging manufacturer supplying the front and rear iron hubs to several major assembly plants in the USA before adding coaster brake production capacity and later moving into bicycle hub manufacturing. "We successfully developed a dynamo hub as early as 2011, and by 2018 had developed a 3-speed hub along with indoor training bike components as well as the star ratchet," said President Chen.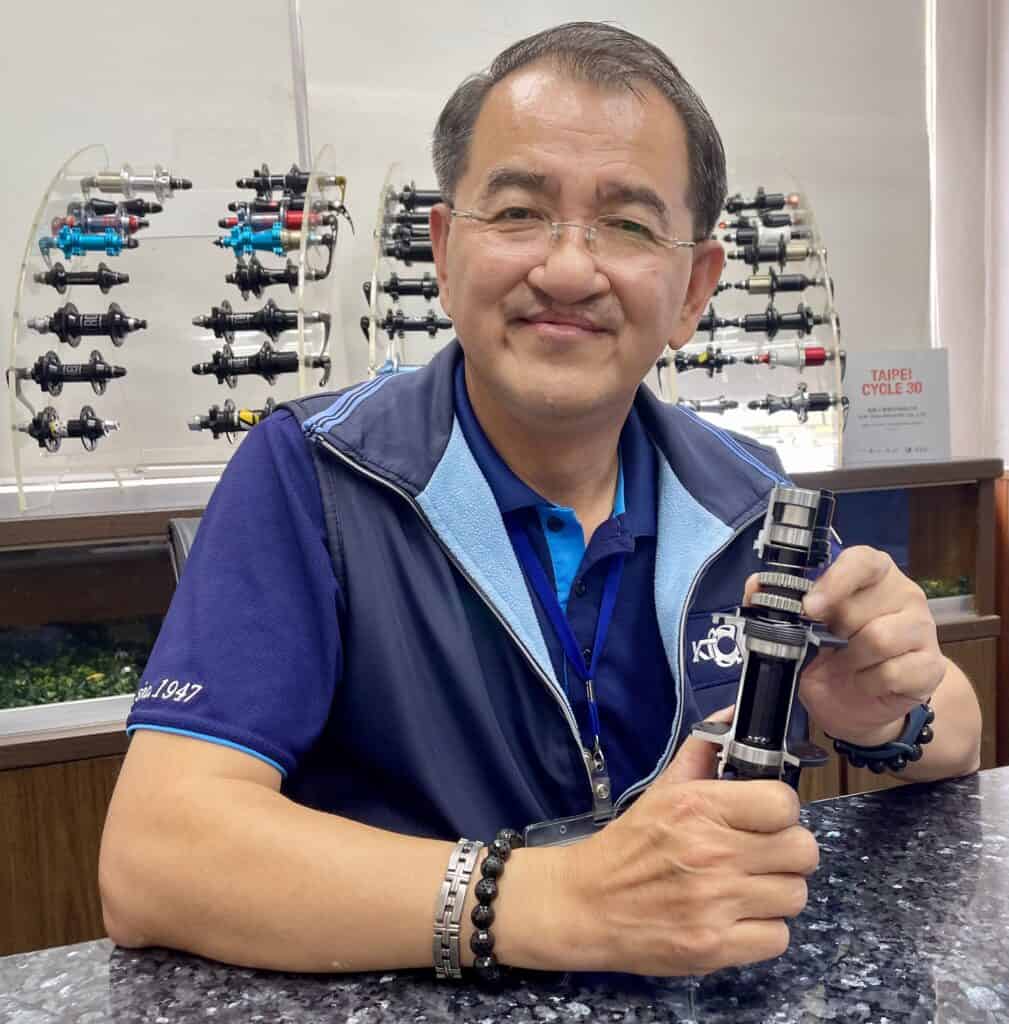 Growth during the pandemic has been unprecedented with an annual revenue increase of 82% in 2021. Orders are up 30% so far in 2022 year-on-year. KT Taiwan now supplies ratchet system hubs to a number of leading bike and wheel brands. Given KT Taiwan's short lead times and competitive pricing President Chen said it's not uncommon for a brand to pay in advance and have their order shipped by air cargo. "I can see this lasting for the next six years," he said.