Stuntmen and software developers were roped in by Evoc Sports (11.1/D09) to create a unique commuter backpack with integrated airbag technology. The backpack reduces the risk of injury by deploying an airbag when it detects an imminent fall.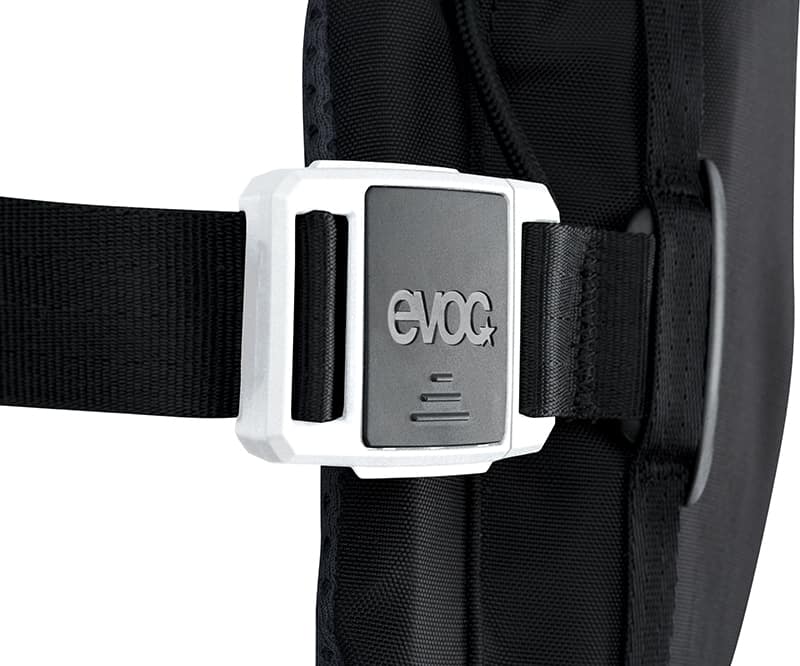 The project was led by Anne Schwarz, who developed the pack for her masters' thesis in partnership with Evoc's team and Minerva-AS. This German company previously created a safety vest with airbag for workers, and it suggested a similar system for mountain biking. That turned out to be tricky, because mountain biking involves plenty of movements that aren't easily translated into an algorithm. But after nearly four years of development, Evoc and Minerva managed to integrate the system in an urban backpack, the Commute A.I.R. Pro 18. Supervised by Simon Scherer, Evoc's product manager for backpacks, Schwarz worked out that the airbag system should be placed at the top of the backpack, to provide optimal protection. Evoc then used a quickburst zipper from YKK to ensure that the airbag reliably opens within 200 milliseconds, faster than the blink of an eye.
"That was the key fact that we were concerned about," said Schwarz, who has become product manager at Evoc Sports. "It's quite fast, and we had to ensure that the airbag would come out just as rapidly and in the same way every time." To create the algorithm that should trigger the deployment, Evoc and its partners studied hundreds of falls, with dummies and a stuntman, to research how the movement translated into sensor readings.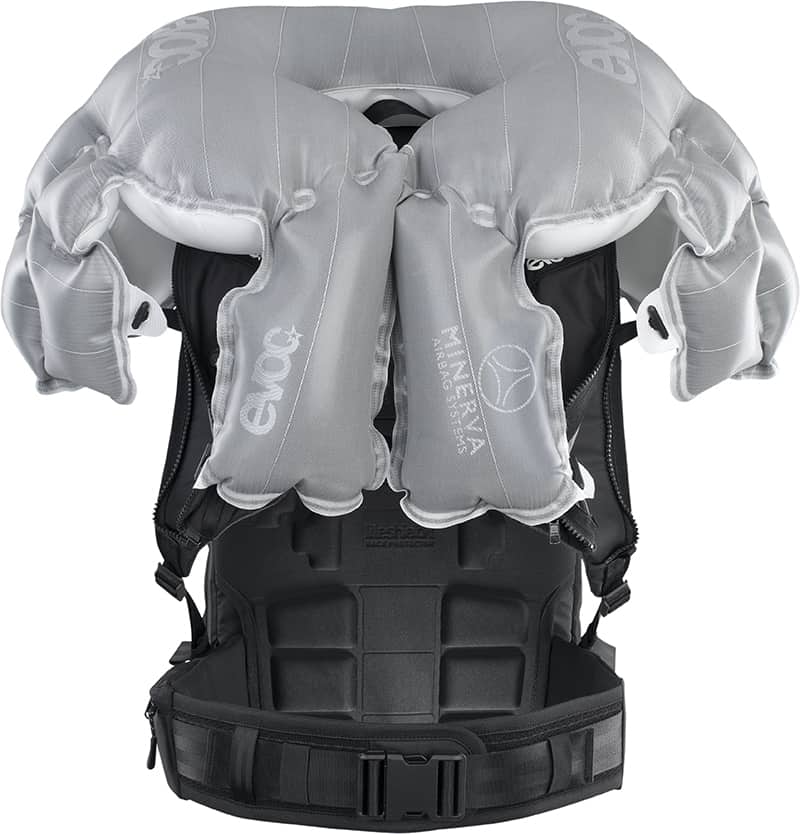 The sensory unit in the backpack analyses its position up to 1,100 times per second, and the airbag only deploys when it spots specific combinations of movements. Evoc says this reduces the impact forces and braking acceleration on the cyclist by up to 80%. Schwarz hastens to add that riders wearing the backpack should still use a helmet.
The Commute A.I.R. Pro 18 is central to Evoc's move into the urban market, which includes several commuter backpacks. The backpack has a chest strap with a special buckle to activate or turn off the system. The inflatable airbag protector has a capacity of 18 liters, and the technology is combined with an integrated Liteshield Plus back protector.
Made with recycled polyester, the backpack has a laptop compartment with lateral quick access, along with other compartments and pockets, a height-adjustable hip belt and seamless shoulder straps.