A high-quality panel discussed current trends and challenges within the industry at yesterday's Eurobike Business Talk, and the mood was decidedly upbeat.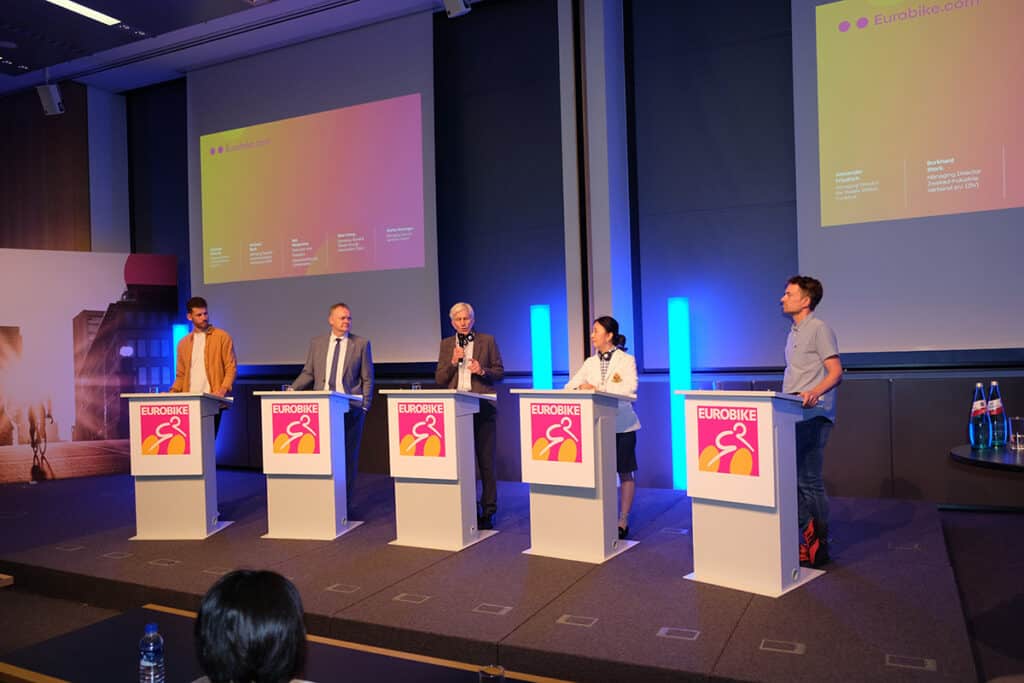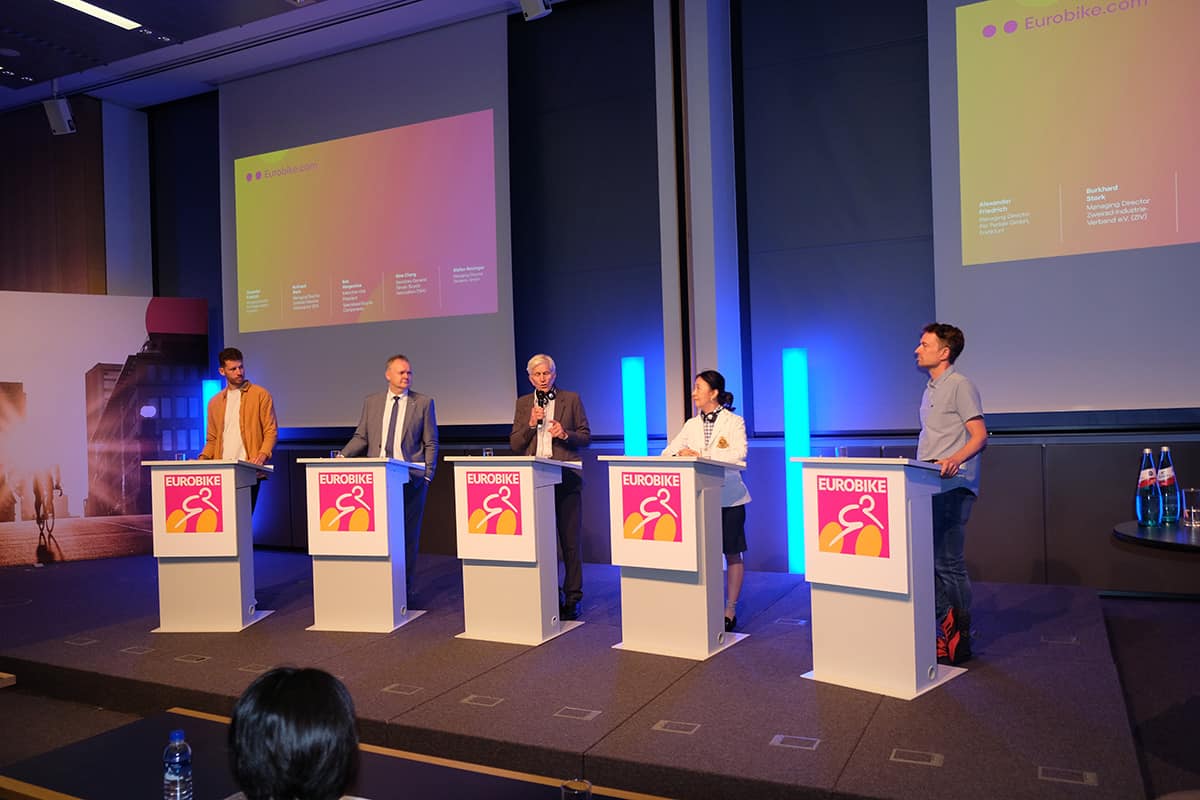 The show has a new venue at Frankfurt Messe as well as a new concept with a distinct focus on utility and e-mobility. "This year's show will see a record attendance with over 1,500 exhibitors from all over the world, and it feels great to be back to a full format fair with three days for trade visitors and two consumer days," Fairnamic general manager Stefan Reisinger said.
That sentiment was echoed by Gina Chang, Secretary General of the Taiwan Bicycle Association: "The pandemic and the closing of the borders has cut some of Taiwan's ties. As much as TBA has been supporting manufacturers to do their business under these circumstances, it's great to be back at the global stage, with over 100 of our members visiting."
Known for catchy quotes, Specialized Bicycle Components' Executive Vice President, Bob Margevicius, did not disappoint. "At a WTO meeting, an executive told me that while many businesses are in decline, cycling is a sunrise business – it has proven its value in the pandemic, not only in terms of health and fitness but also in terms of mobility and sustainability. But at the same time, an automotive executive told me that cycling is the best-kept secret in transportation. So it's about time we make this secret known all over the world." ■ LVR
Find more on the Business Talk in the Day 2 issue of Eurobike Show Daily.