Velo introduced the first Chinese Zodiac saddle in 2015 with the Year of the Sheep. Since then, Velo has continued to release limited edition Zodiac Saddles every year representing the current animal based on the lunar calendar. The series has included the sheep/goat, monkey, rooster, dog, boar/pig, mouse and the ox.
For 2022, Velo is excited to add another animal to their Chinese Zodiac Series, the Tiger – the King of the Mountain. According to ancient Chinese legend, the Jade Emperor sent a Tiger to the human world to suppress evil beasts. Every time the Tiger defeated a beast, the Jade Emperor would mark a horizontal line on the Tiger's forehead. After the fourth victory, the Jade Emperor drew the final vertical line displaying the character of "King" (王) in Chinese. Since then, the Tiger represents the king of all beasts to protect and maintain peace on earth.
Using inspiration from the Tiger that rules the mountains and the forests, Velo created two limited edition Year of the Tiger designs applied to their Senso Edge mountain bike and e-mtb saddle.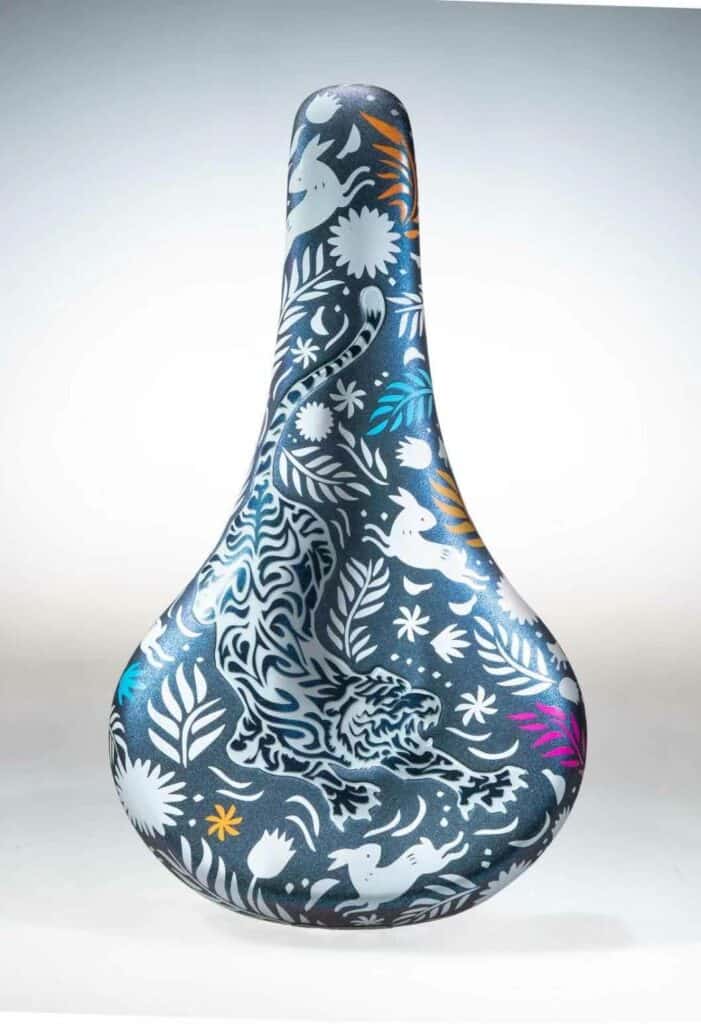 "Luminous Tiger" Saddle: The "Luminous Tiger" design features flowers, forests, and white rabbits, suggesting next year's zodiac. The Tiger King on this saddle glows in the dark using a unique luminous material making the King of the Mountain stand out.
"Cotton Tiger" Saddle: The second design incorporates a traditional Chinese toy meant to invoke luck and peace – the "Cotton Tiger." The "Cotton Tiger" saddle includes seven embroidered Tigers and the Chinese character King (王) on the outer edges.
Both limited edition designs will be available at www.velosaddles.com.
About the Velo Senso Edge Saddle
The Year of the Tiger saddle is designed on the Senso Edge mountain bike and e-bike saddle. The saddle is 158mm wide and 270mm long and weighs 330 grams with Cr-Mo rails. The Senso Edge provides full support in multiple riding positions with the center channel providing superior pressure relief and proper airflow.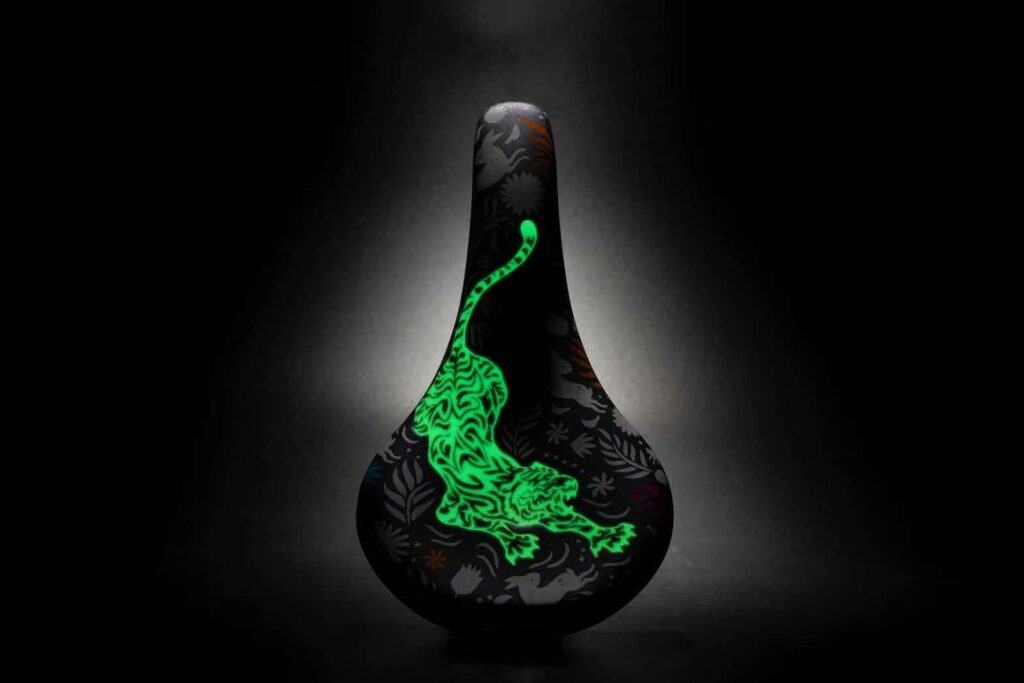 The anti-slip design on the cover keeps riders in place in aggressive climbing positions and wet conditions. Using Velo's innovative reversed ArcTech design, riders can feel stability and support in varying position to maximize comfort and performance. The integrated I-Carry "handle" on the rear of the saddle aids in lifting and maneuvering heavier e-bikes during transport,
The Senso Edge utilizes Velo's AirForm technology, designed for distributing weight evenly and forming to the rider's contact point. Compared to a traditional PU foam, AirForm is 30% more shock absorbent reducing fatigue. Patented Atmos Shaping technology combines the saddle cover and the base without visible seam. This innovative technology ensures 100% waterproof and easier to clean after use.
WIdth: 158mm
Length: 270mm
Weight: 330 grams
Rails: Cr-Mo Rails
Technologies: ArcTech, Air Form, Atmos Shaping