Taiwan's industry sees soaring demand but faces inflation & recruitment issues
The export numbers of Taiwan's bicycle industry have been impressive over the last two years. But it has not been all smooth sailing, as various consequences of the pandemic posed real challenges for manufacturers to meet existing orders and cover a globally increased demand.
Throughout 2020 and 2021, global demand for bicycles and related parts and accessories has skyrocketed. In 2020 demand grew by a whopping 30 percent globally. In 2021 growth may have been somewhat lower, but that's in comparison with that highly extraordinary year before. Pandemic-related travel restrictions, closed gyms and people looking to avoid public transport and the infection risk associated with it on their daily commute caused this increased demand for bicycles. Large cities such as Berlin or Paris repurposing road space as pop-up bike lanes further added to a situation where bicycles were jokingly referred to as "the new toilet paper" during the pandemic. An end of the current bicycle bonanza does not seem to be in sight as the EU plans to lower VAT on all kind of bicycles as part of its post-pandemic New Green Deal and the United States is likely to introduce the first ever federal tax credit for e-bikes.
Even under perfect conditions this strong rise in demand would have posed a serious challenge for Taiwan's bicycle industry. But the last two years served up a perfect storm for the kind of industrial production that relies on global supply chains. The cost of sea freight skyrocketed while its reliability went down drastically, due to closed ports and the backlog that followed suit. Manufacturers were facing a double-pronged challenge, first to get their respective products produced in time in the needed quantities according to their order book and then to get those products shipped to the markets where distributors and consumers alike were eagerly awaiting them. Since many Taiwan-based companies also run factories in China and Vietnam, they faced separate challenges there, including power cuts, lockdowns and closed factories.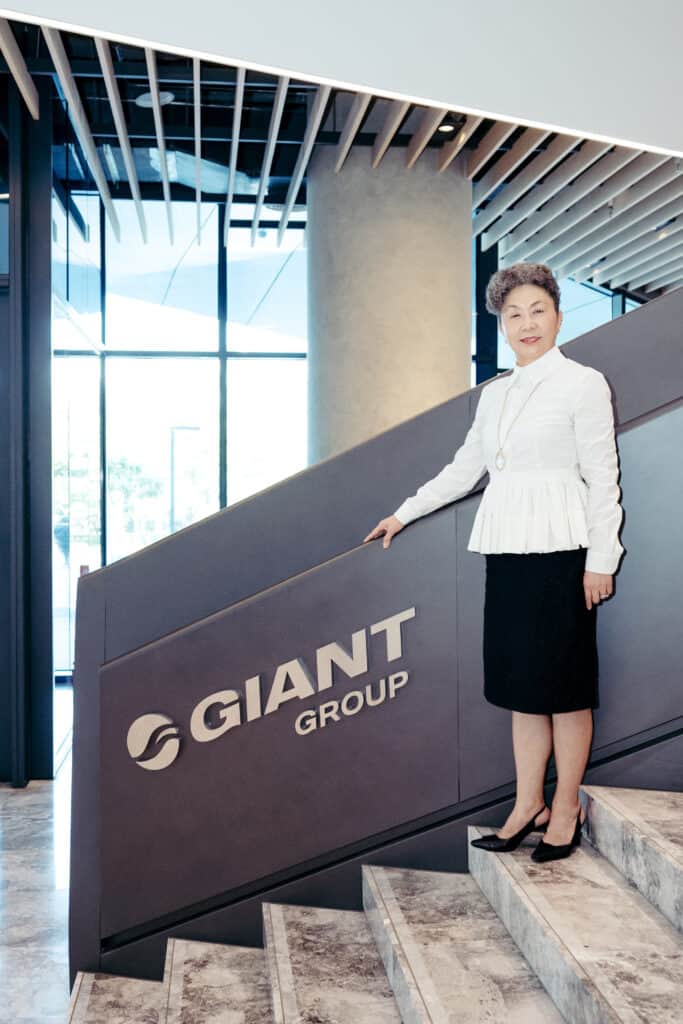 How did key players of Taiwan's bicycle industry get through these two challenging years? Show Daily reached out to them to find out. First of all, TBA's impressive export numbers are confirmed by all of the companies contacted. A typical example is Giant Group, Taiwan's biggest bicycle manufacturer, as chairwoman Bonnie Tu explains: "The global demand for both regular bicycles and e-bikes was strong. As a consequence, our revenue grew by 10.3 % in 2020 year-on-year, and in 2021 it even grew by 16.9 % as we picked up the rewards of earlier investments." KMC Chain's Adrian Bleiler has a similarly positive estimate on how turnover developed: "Over the last two years, KMC has experienced a continuous sales growth of 20 to 25 % as a result of heightened demand and strategic investments."
In terms of profit, for many companies things were not as rosy as the turnover increase might suggest. RST's global sales manager Susan Chang points to one major reason for this: "Due to the strong demand from the market, our turnover grew. But profits didn't see the same strong growth because the prices of raw materials increased a lot, and we had to absorb some percentage of this increase ourselves." Novatec's marketing manager Jeff Chen adds: "Since raw materials were not only in high demand with the bicycle industry but also with other industries, we had to fight for those and faced higher prices as a consequence." Another source of worries were logistics and sea freight, as Giant Group's Bonnie Tu points out: "Increasing tariffs and growing lead times in global ocean freight could bring some impact to both sales and profit growth. The same goes for the limited supply of bicycle components that is likely to lessen the production rate."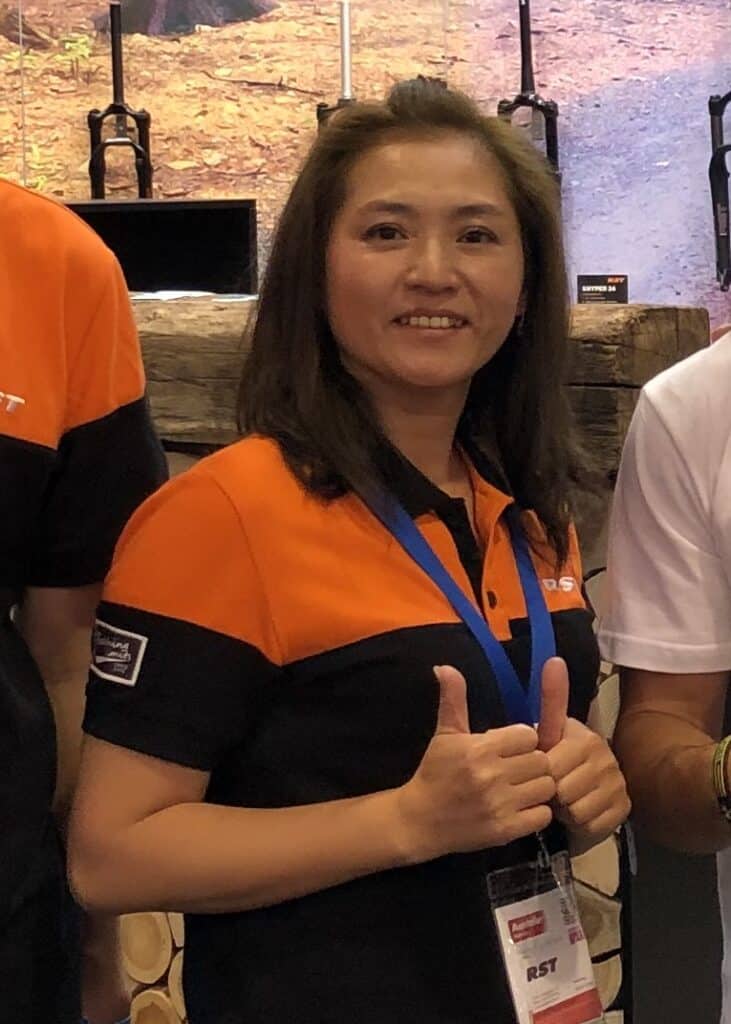 A long-lasting problem for industrial production in Taiwan is the lack of factory workers and qualified staff in particular. Various factors converged to amplify the issue as of late, including the government's tightening of rules on overtime hours. From March 2020 strict travel restrictions to keep the pandemic out caused more problems as Novatec's Jeff Chen points out: "As a manufacturer we very much rely on labor from South-East Asia. The travel ban and restrictions did have an impact on some of our production capacity. As a consequence, we could not increase staff at our Taiwanese factory as much as we would have liked. Even in China finding skilled workers is getting more difficult every year." Interestingly, RST managed to recruit additional staff, according to Susan Chang: "For both our factories in Taiwan and in China, we have been increasing our staff by 10 to 15 % over the last two years."
It's not just the availability of raw materials and skilled workers that have been limiting the output of factories. Distancing rules and other governmental restrictions related to the pandemic also had an effect, as Velo Saddles' Vice General Manager Ann Chen points out: "To ensure the safety and health of our staff during the pandemic, we have not been increasing staff numbers in our factories. In Vietnam, last year's lockdown has postponed the opening of Velo Saddles' new factory. Instead of becoming operational in 2020, we had no choice but to reschedule and we now hope to start producing there in 2022." Giant Group's Bonnie Tuconfirms the impact of pandemic-related restrictions as well: "Apart from stricter rules on overtime work and the general lack of factory workers, these restrictions lessened the output of the production. However, employees' physical and mental health are extremely important to us."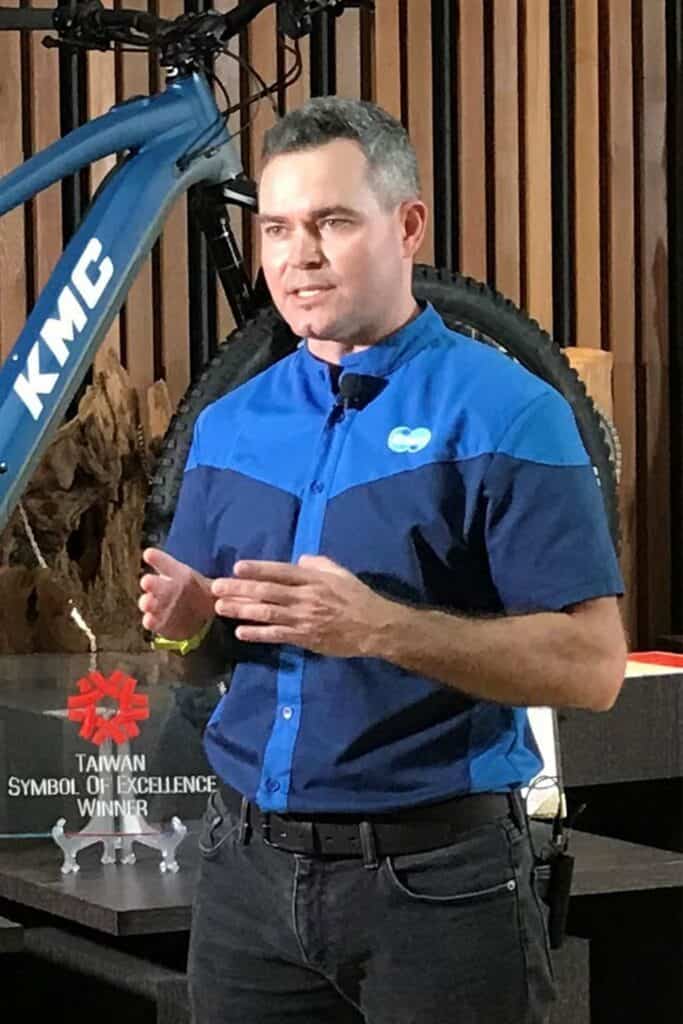 A proven way to lessen the dependence on recruitment and migrant workers is to invest in automation, and many manufacturers in Taiwan had started to do just that pre-pandemic, to offset the higher labor costs in Taiwan when compared to China or Vietnam. One example for this is KMC Chains, as Adrian Bleiler points out: "Automation investments in the last decade have allowed us to develop a stable long-term human workforce. Due to this no shortages of employees were experienced in 2020 and 2021." RST's Susan Chang also points at this way to mitigate bottlenecks regarding factory workers: "Thanks to more and more automation, workforce shortages are not a major issue for our operations." And Jeff Chen explains: "Novatec has been investing in automation to replace simple jobs. We have been working with students from surrounding colleges and universities to find better skilled staff for the future as well."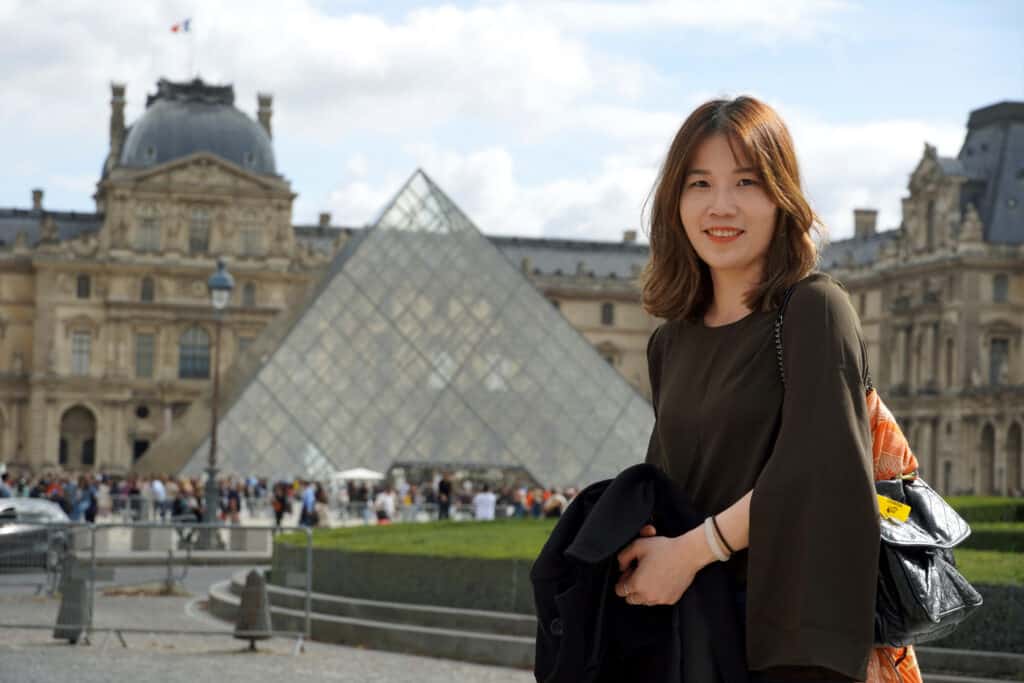 But automation is not a feasible option for every manufacturer as Velo Saddles' Ann Chen explains: "We are doing our best to increase the capacity through higher efficiency and automation, but due to the level of customization that Velo offers to its customers there are still many tasks in our production that require human labor." This points at a weakness of robots that are highly efficient in producing large amounts of standardized items but that cannot compete with human beings in terms of flexibility. The impact of the pandemic on the daily business of Taiwan's bicycle industry could have been much more serious if it were not for two factors: by reacting swiftly and imposing strict immigration controls early on, Taiwan managed to keep Covid out for more than a year and only faced one serious wave of infections thus far. So far the country has seen no lockdowns.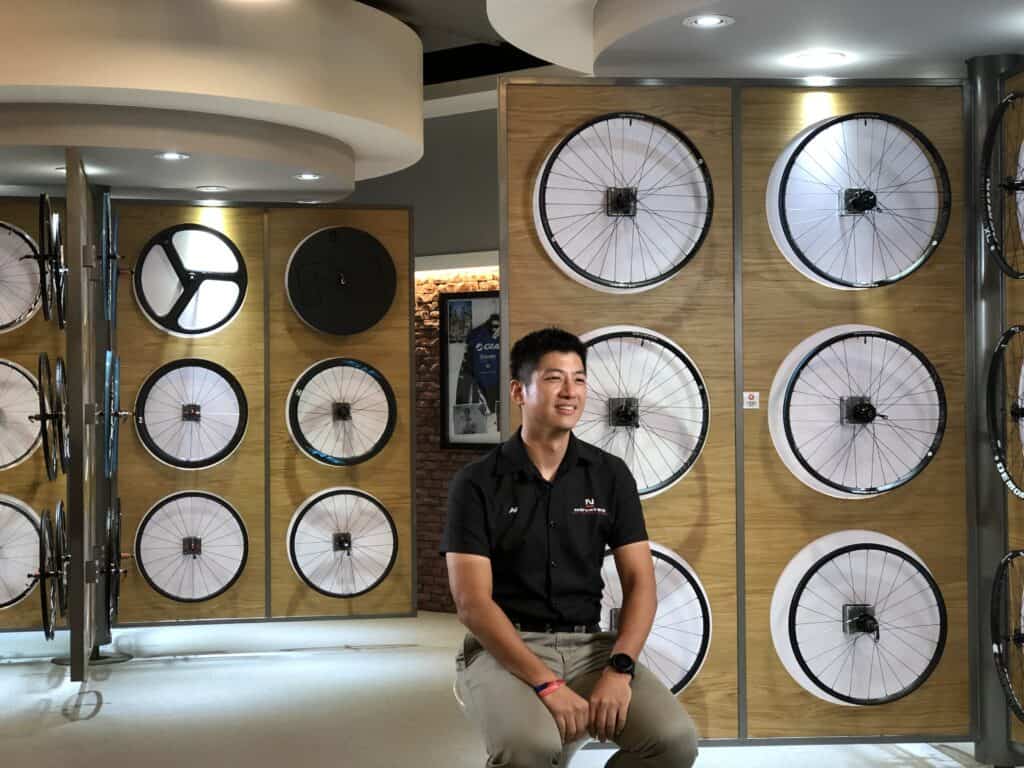 In addition many manufacturers in Taiwan were lucky (or wise) to have invested in new production facilities both domestically and abroad before the pandemic struck, making it easier to absorb the increased demand and to avoid a cluster risk for their operations. As for a time line for a return to some kind of normal, the managers contacted by Show Daily were reluctant to risk a statement – not all that surprising two years into a pandemic that keeps surprising the world with new mutations. Until this is the case, it's best to follow the advice of Velo Saddles' Ann Chen: "When the world is changing, we must be prepared for ourselves to follow up and adopt to the changes at hand." With this in mind, let us all hope that suppliers, manufacturers, distributors and bicycle dealers soon will be able to meet again. Plenty has happened since the last meetings in person, so there is no lack of topics to discuss.
Freight costs soar
When the MS Ever Given drifted off her trajectory and blocked the Suez Canal for a full week in March 2021, it looked like a fitting metaphor for the chaos inflicted on logistics, and sea freight in particular, by the Covid-19 pandemic.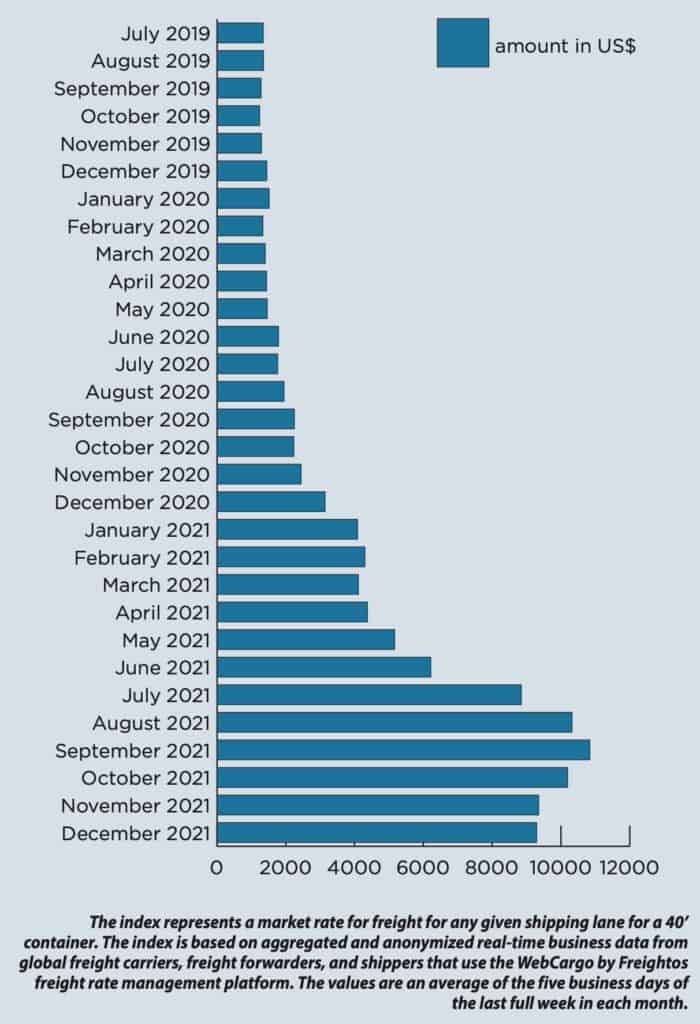 With its advanced division of labor, complex supply chain and often large distances between factories and markets, the global bicycle industry depends heavily on sea freight. As an island nation and a key player in this global industry, Taiwan naturally is no exception and it was not spared from issues such as a lack of containers and temporarily closed harbours that caused massive backlogs. For example, Merida Industries could not ship 15,000 finished bicycles at the end of September 2021 due to a lack of containers. These bicycles were missing in the result for the third quarter as a consequence. Merida was not alone in facing these logistics issues. Delays regarding the estimated date of delivery were commonplace throughout the industry – sometimes caused by a lack of components and parts and sometimes caused by bottlenecks regarding sea freight.
As always, there are some winners in times of trouble as well. When a product or service is scarce in a market economy, prices go up. The prices for 40-foot standard shipping containers increased almost tenfold globally, with even steeper hikes on the most popular routes from Far East to the West coast of the United States and to the European harbors of Rotterdam and Hamburg, respectively. These routes make up 44 % of all cargo being exported from Far East. Year-end bonuses for some employees of major freight forwarding companies show how the business boomed during the pandemic. Evergreen Marine Corp., Taiwan's largest container shipper, paid up to 40 months salary as bonus to certain employees. At Yang Ming Marine Transport Corp. the numbers were a bit lower, but a 12 month salary bonus is still a nice year-end bump.