Taipei Show roundup: Drivetrains
More electronics, fewer cables and more cogs per cassette: these are the main trends in drivetrains to be seen in Taipei.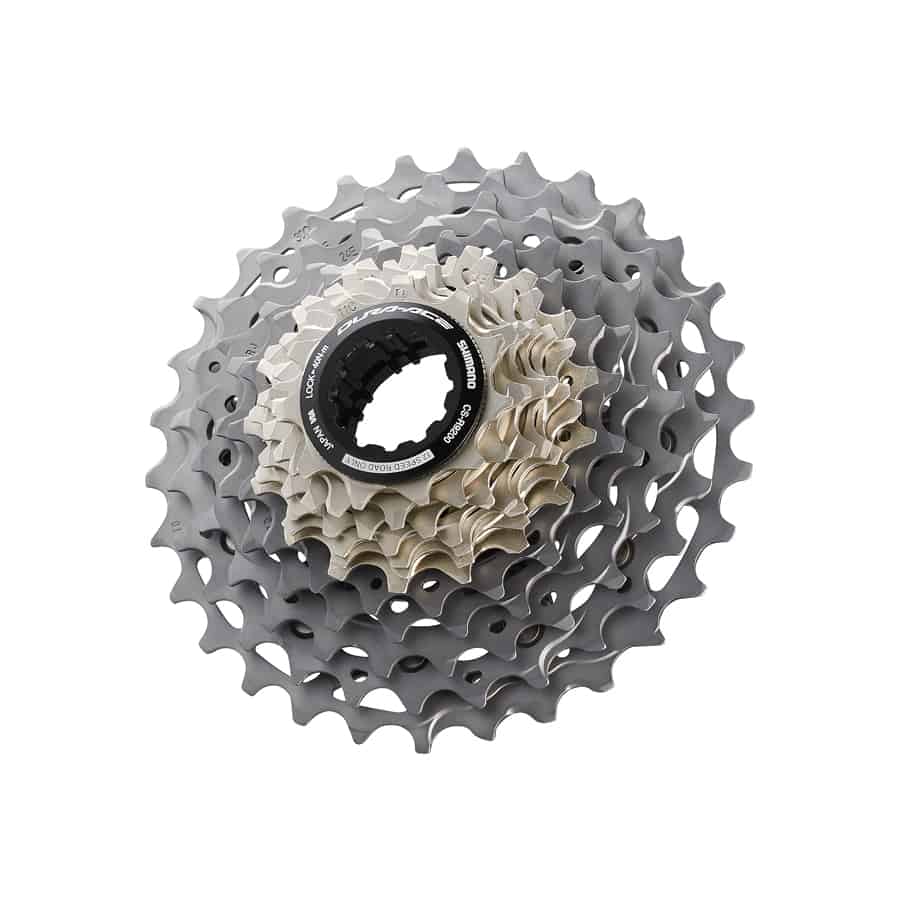 Shimano (M0814) has launched the third generation of its electronic Di2 shifting with the Dura-Ace and Ultegra groups simultaneously. Its most important features are 12-speed cassettes and a strict focus on electronic shifting. Thanks to the eTube smartphone app there are extended customization options for the Synchro shift, Semi-Synchro shift and Multi-shift modes, and you are also free to configure the shift buttons as you like, including additional satellite shifters. To cater to owners of expensive custom bikes wanting to upgrade to the latest technology, Shimano offers both the new Dura-Ace and Ultegra groups with cable-actuated side-pull rim brakes as well.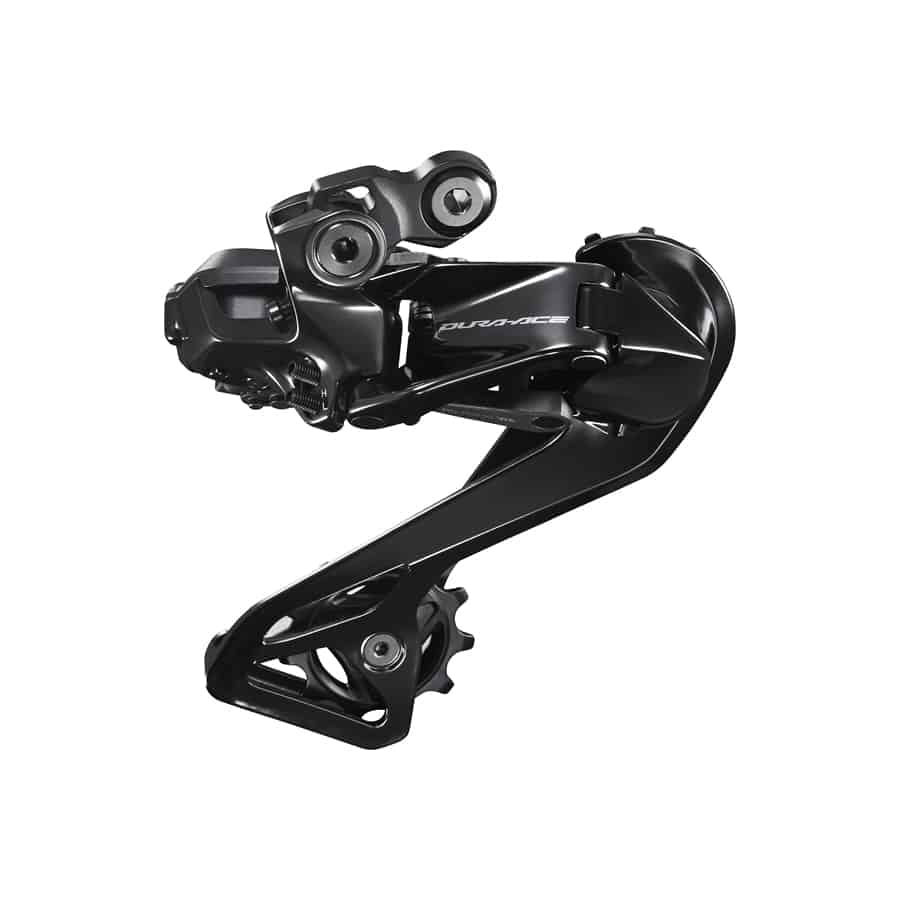 Only those who opt for hydraulic disc brakes get to enjoy the biggest innovation of the third Di2 generation, however. Shimano has gone for a semi-wireless solution, with the shift levers sending wireless signals to the front and rear derailleur. These two are connected to the system's central battery that fits into the seat tube or seat post. To charge this battery, a cable is linked to the rear derailleur while the two shift levers work with CR1632 batteries that are easy to source when needed. The 12-speed cassettes are available with 11 to 30 and 11 to 34 teeth, respectively. While they offer a bigger range, the emphasis is on narrowly spaced gears and they are still meant to be combined with a front derailleur. Better yet, they are compatible with HG bodies.
For the performance mountain bike segment, Shimano has gone for 12 speed drivetrains with their own Microspline standard. But for e-mountain bikes, the Japanese company opts for a different way: offered at the XT and Deore levels, the Link Glide drivetrain comes with cassettes with 11 gears and less range. The specially shaped cogs and a fitting chain result in a lot more durability, which is important due to the additional torque dished out by mid-motors. And compared to Shimano's latest performance mountain bike groups, the Link Glide drivetrain offers effortless operation and silky smooth gear changes, putting a clear emphasis on comfort.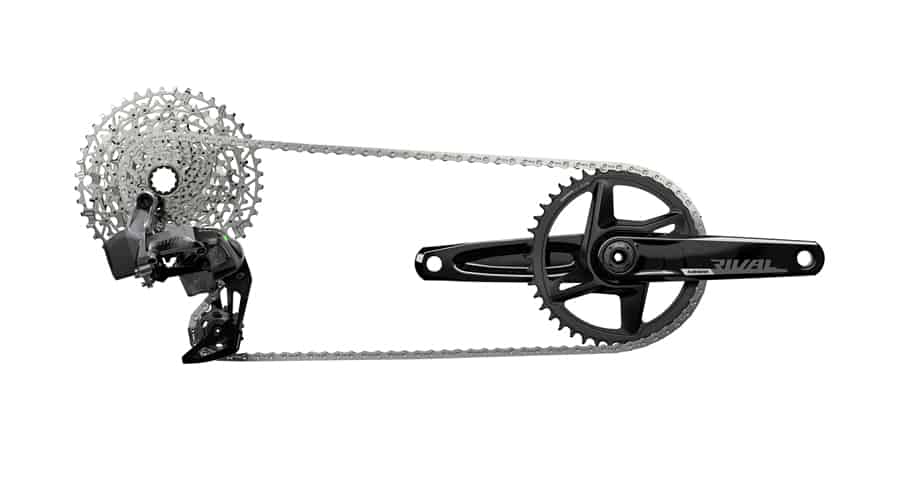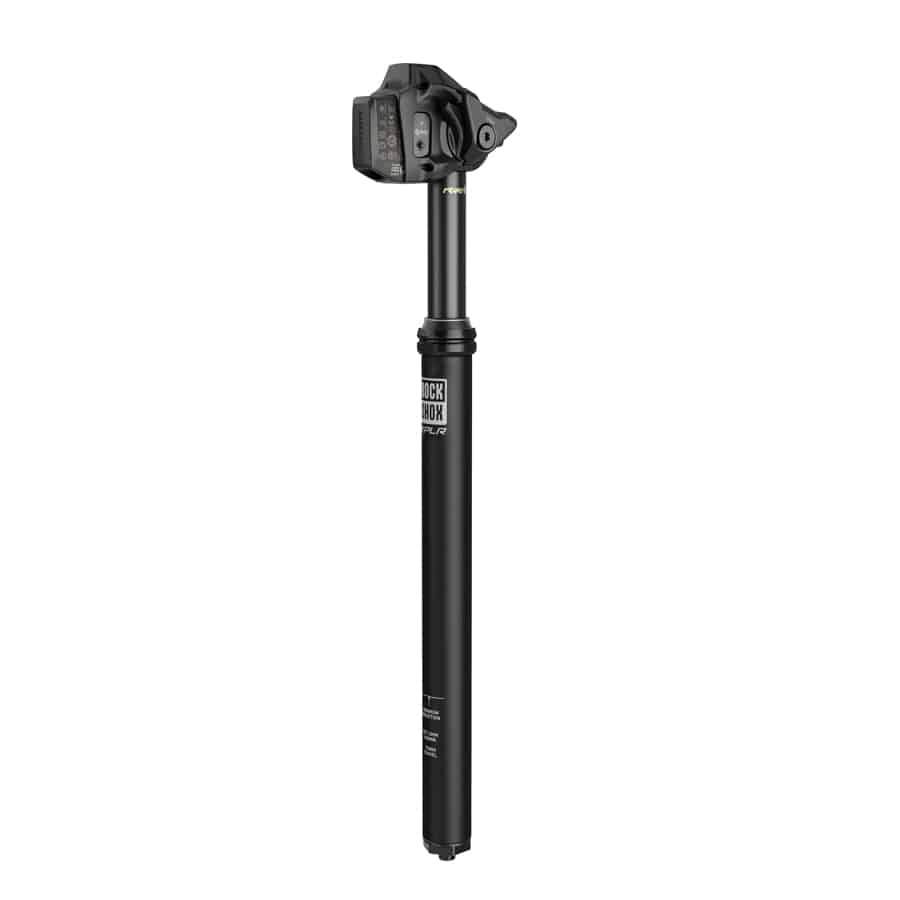 As a pioneer in term of wireless electronic shifting, Sram (M0612) has been expanding its AXS eTap offerings to lower price points step by step, down to the GX Eagle. But since Sram is producing much more than just drivetrains, the American-Taiwanese component maker has gone all-in for the booming gravel market with its XPLR package. As for the drivetrain, Sram covers three price points with Red, Force and Rival versions. With cogs ranging from 10 to 44 teeth, the range offered by the 12-speed cassettes is large enough to go for a one-by set-up with direct mount chainrings available from 38 to 46 teeth. For rough terrain, Rock Shox adds a short-travel suspension fork dubbed Rudy and a short-stroke, wireless dropper post dubbed Reverb AXS XPLR, while Zipp supplies a choice of wheels ready for wide tubeless tires and a flared Service Course handlebar made of aluminum.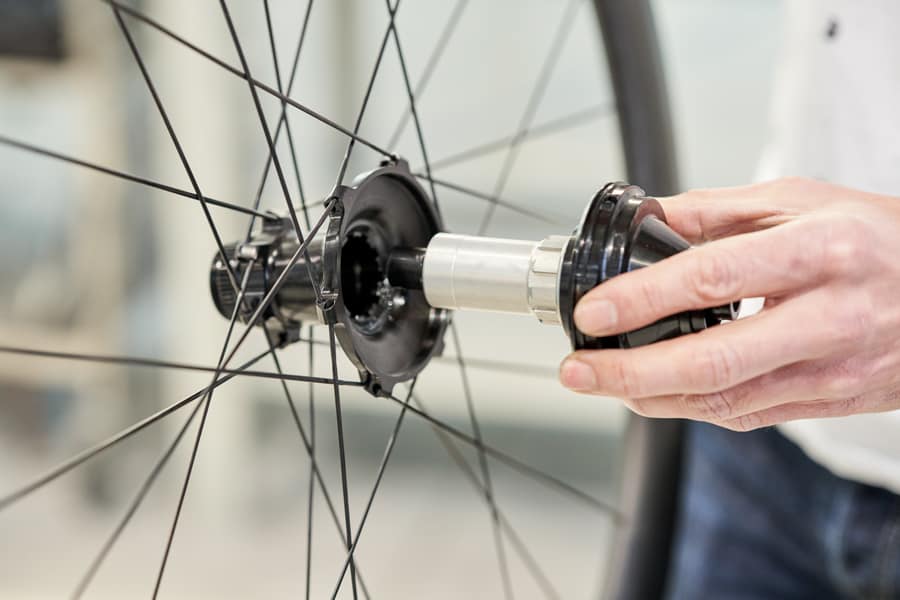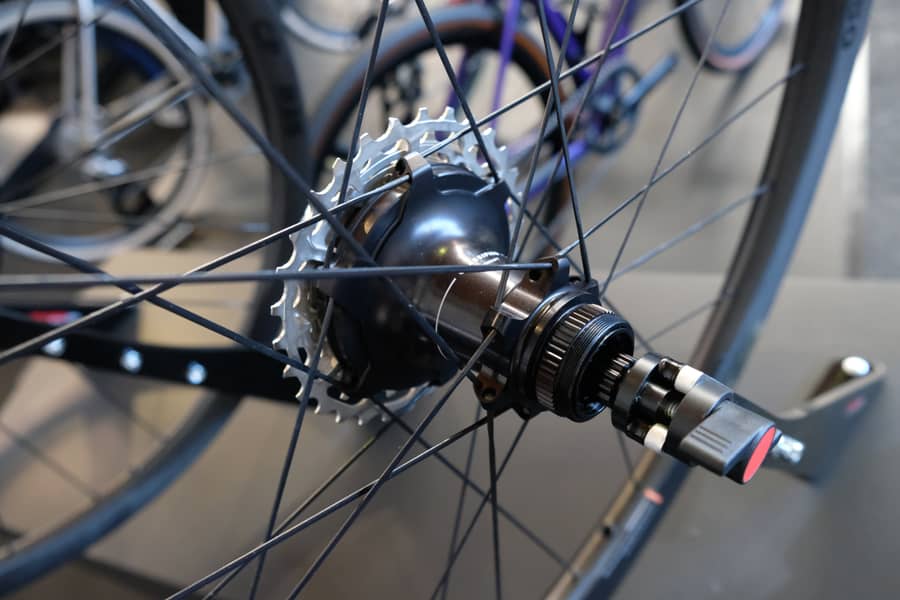 While Shimano and Sram are arguing for or against the need of a front derailleur, Belgian start-up Classified Cycling (at Ceepo International, M0910) has come up with a solution of its own that combines the clean looks of one-by builds with the range and narrowly stepped gears of systems with a front derailleur. The true innovation of the Powershift system is a lightweight, two-gear planetary transmission built into the rear hub. The electronics of the shifting buttons fit into the handlebar and send their signals wirelessly to the lever of the rear axle and then to the hub.
According to Classified Cycling, it only takes 14 thousandths of a second to change gear with no danger of dreaded chain sucks that could ruin your ride or even your precious frame. The 0.7:1 ratio of the transmission mimics the ratio of conventional chainrings on road bike cranks with a front derailleur. When combined with 11- or 12-speed cassettes, you get the full and narrowly spaced gears of a conventional build, but also the clean looks. To make upgrading easier for consumers, Classified Cycling has added a complete wheel offering with carbon aero rims either 35 mm or 50mm deep. At last year's Eurobike, Classified Cycling won one of the prestigious Gold Awards for its Powershift system.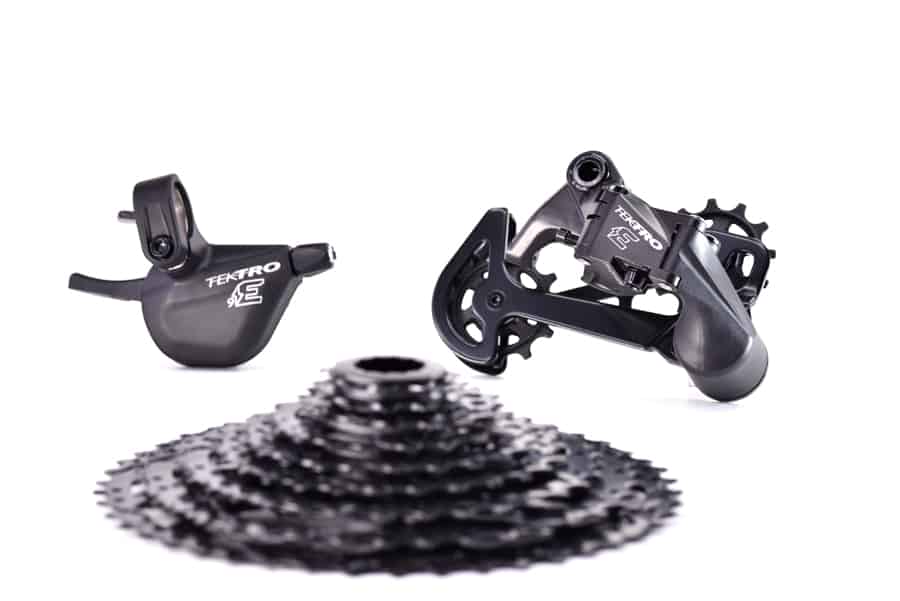 With its aftermarket brand TRP, Taiwan's brake manufacturing heavyweight Tektro (DigitalGo) expanded into the drivetrain business back in 2019 with the launch of the G-Spec DH7 rear derailleur and shifter. Purpose-built for the small yet prestigious downhill market, this system could handle seven gears. One year later TRP added the G-Spec TR12 rear derailleur and shifter that were aiming at the much larger trail bike and enduro markets. For 2022, Tektro is upping its game in the drivetrain market with the launch of the E-Drive 9 system for e-bikes. This offering is not limited to a shifter and rear derailleur but also includes purpose-built nine-speed cassettes with steel cogs ranging from 11 to 46 teeth. For more durability, the smallest three cogs can be replaced separately. And the derailleur comes with the same ratchet-style clutch mechanism to keep the chain from derailing. As a Tektro product, the E-Drive 9 system strictly aims at the OE market and will not be sold on the aftermarket for now.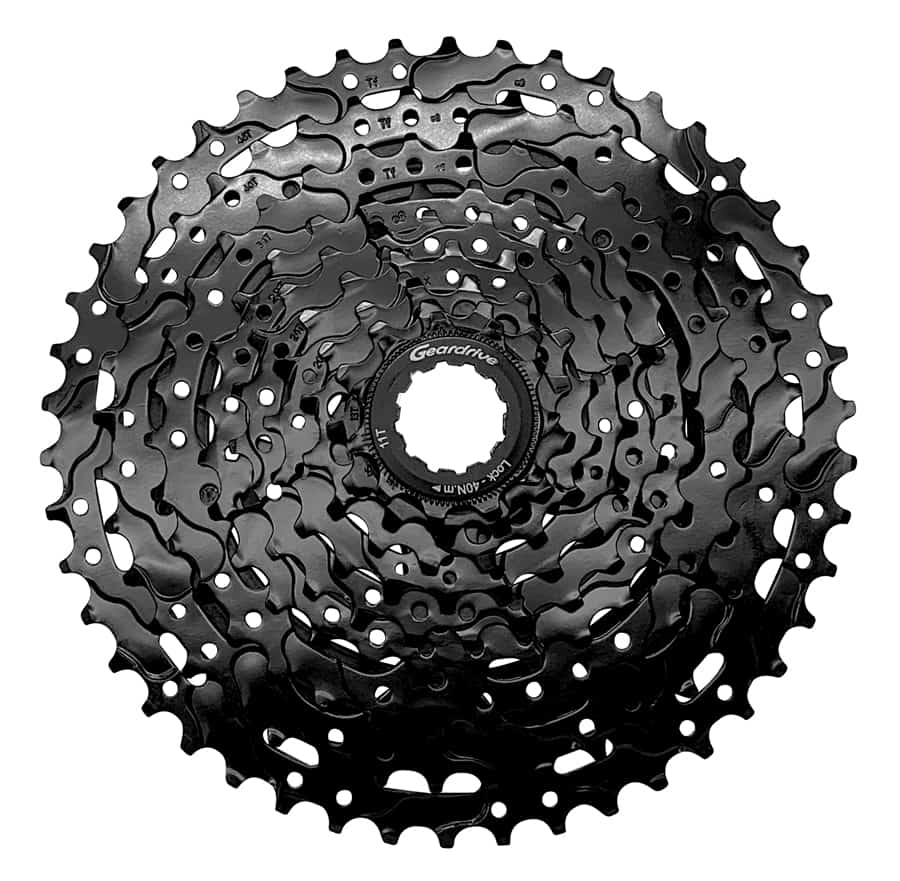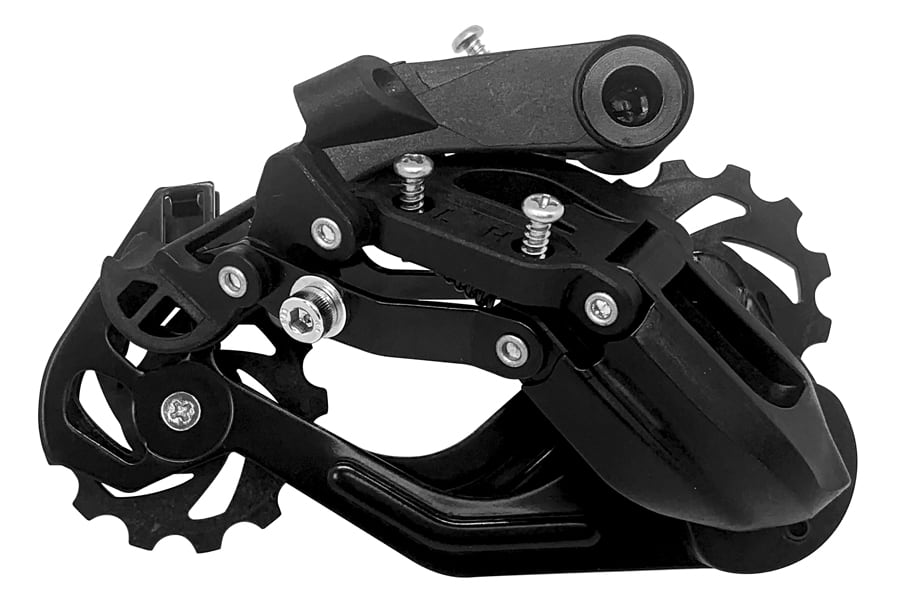 Another Taiwan-based manufacturer looking to ride the wave of high demand and increase its sales is Drivetrain Tech Solutions (M0304). With C-Drive, it has been offering an affordable belt drive solution for utility and children bicycles for years. Under its Geardrive brand, it has developed value-oriented drivetrains that have been mounted to bicycles sold at Walmart in the United States for three years now. While the shifters are built in China, all the other parts are made in the company's factory in Changhua. For 2022, the drivetrain offering has been expanded to include a steel crankset with a direct mount chainring fitting tapered bottom bracket axles. Since Geardrive focusses on one-by drivetrains, there's no need for a front derailleur.
Offering 8, 9 or 10 gears these drivetrains are aimed at price-sensitive volume markets, also in Asia. According to company founder Adrian Chen, they are a smart and affordable way to upgrade existing bicycles with double or triple chainring set-ups. For the 2023 model year, Drivetrain Tech Solutions intends to launch 1×11 and 1×12 drivetrains at higher price points as well. One product category that has seen a significant rise in demand by OE customers from both Europe and Northern America are Geardrive's cassettes. Offered in 8 to 11 speed versions for road bikes and 8 to 12 speed versions for mountain bikes, these cassettes feature a durable silver-nickel plated finish. Since the smallest cog has 11 teeth all cassettes fit on HG bodies. And the best thing is that the lead times for these items are relatively short, certainly when compared to the offerings of the market leaders.