Taipei Cycle roundup: Saddles and Grips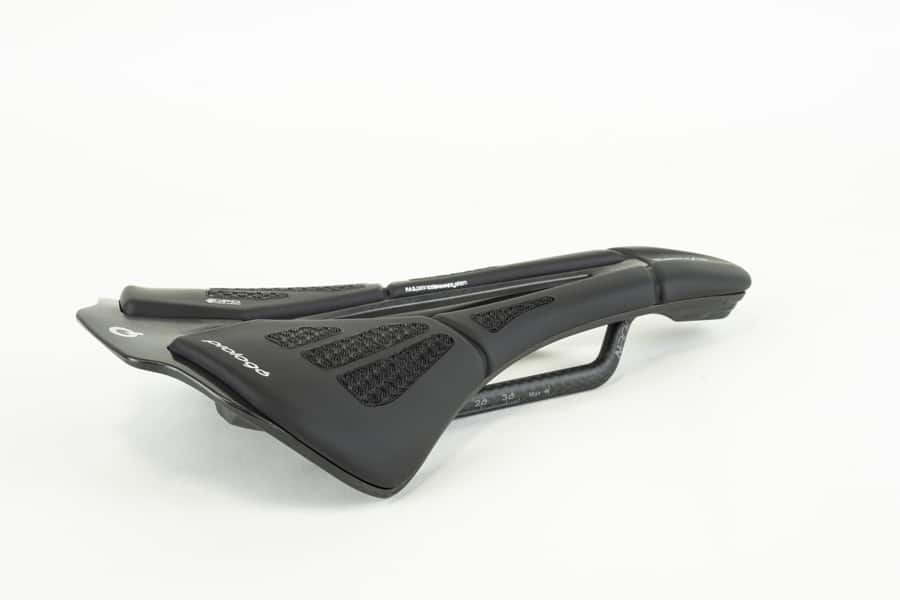 Few things affect our perception of a bike as much as its saddle and grips. While the place we sit dictates how comfortable we find riding, a fresh set of grips or tape is not far behind in its ability to alter or improve your experience. Both items that inspire strong personal preferences; below, you'll find some of the most exciting saddle and grip products on show this year.
This summer, Prologo [J0517] will hope Tadej Pogačar can grab a third straight Tour de France victory. If he does so, he's likely to again employ its Scratch M5 CPC, the saddle that's supported him to his last two wins. Unique in looks and profile, it features the brand's CPC technology. Derived from Formula 1 and patented by Prologo for the cycling industry, this takes the form of thousands of tiny polymer cones on the saddle's surface that maximise grip when assuming an aggressive position. The same technology can also be found on selected versions of the firm's Dimension saddle. With a trendy short length, it's an ideal alternative to the Scratch for road riders who favour a relatively fixed position. Sitting between the two is the Akero. This budget-friendly saddle mixes cushioning and an anatomic shape with performance-enhancing features. With all three saddles proven on the road, Prologo is also keen to emphasise the benefits of each design for the gravel segment.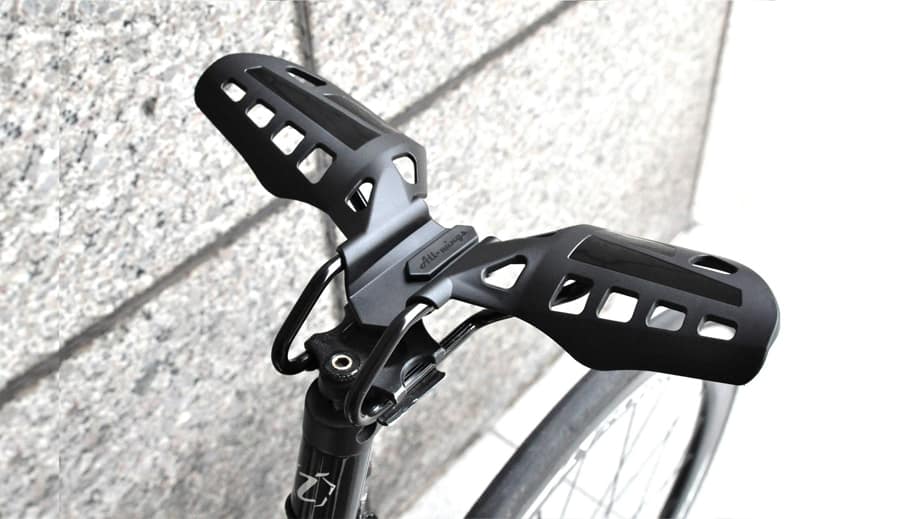 Yet to score a win at the Tour but still generating plenty of interest, All-Wings' [I1111] radical Falcon saddle is formed just as its maker's name would suggest. Designed to relieve pressure on soft tissue areas, it switches support from between the rider's legs to their sit bones. With a degree of flex in each wing for comfort, all positions on the bar are accommodated. This allows users to shift their weight while retaining support when riding on the tops, hoods, or drops. With All-Wings touting both comfort and efficiency for road riders, it believes the design is particularly suitable for the needs of triathletes. Created from Nylon and with strong Chromoly rails, the saddle weighs 200g, while a wide range of colours allow it to match any bicycle.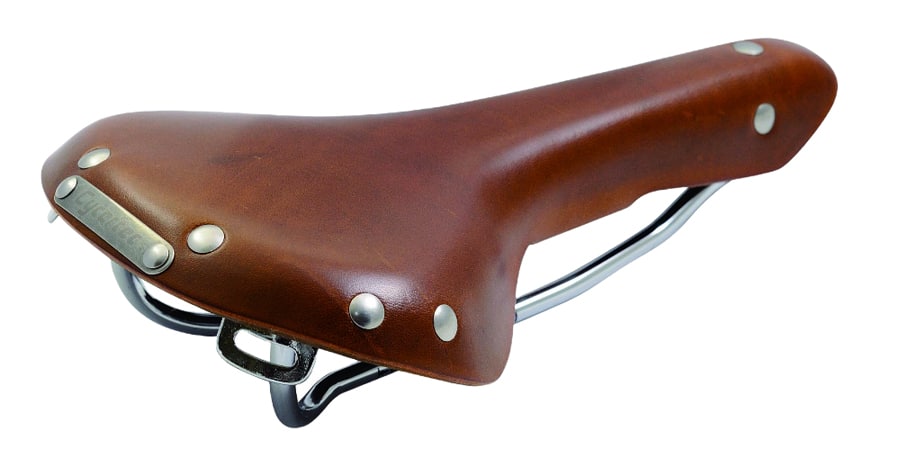 For those after something more classic looking, Ideation Industrial's [I0718] latest leather saddle could be just the thing. Part of a range of retro-inspired parts made by the firm, it's the perfect complement for classic steel bicycles. At the same time, its narrow profile suits more modern racing bikes too. Made of traditional leather, this is breathable and will eventually form itself to the shape of the rider. Rounded off with rivets that are both functional and decorative, the shape of these ensures there's nothing to snag on your shorts.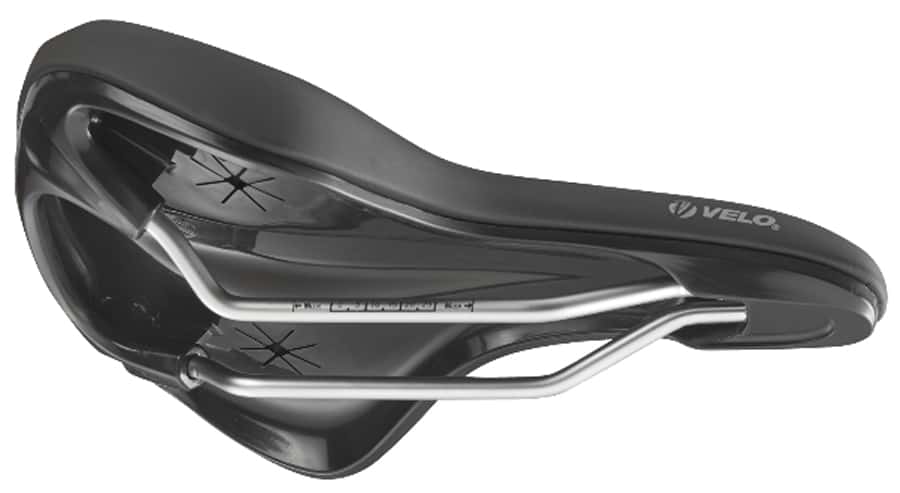 Less racing-focused, Velo's [J0518] E-City saddles make life easier for e-bike owners. E-Bikes are heavier than traditional bicycles. To mitigate this, the I-Carry hidden handle under the shell of Velo's VL-6535 saddle helps riders carry and move their e-bikes easily, a beneficial function when going up and down stairs. Also featuring the firms' Atmos Shaping technology and extra thick proprietary Airform padding, they're perfect for the moderately upright positions found on most urban bikes.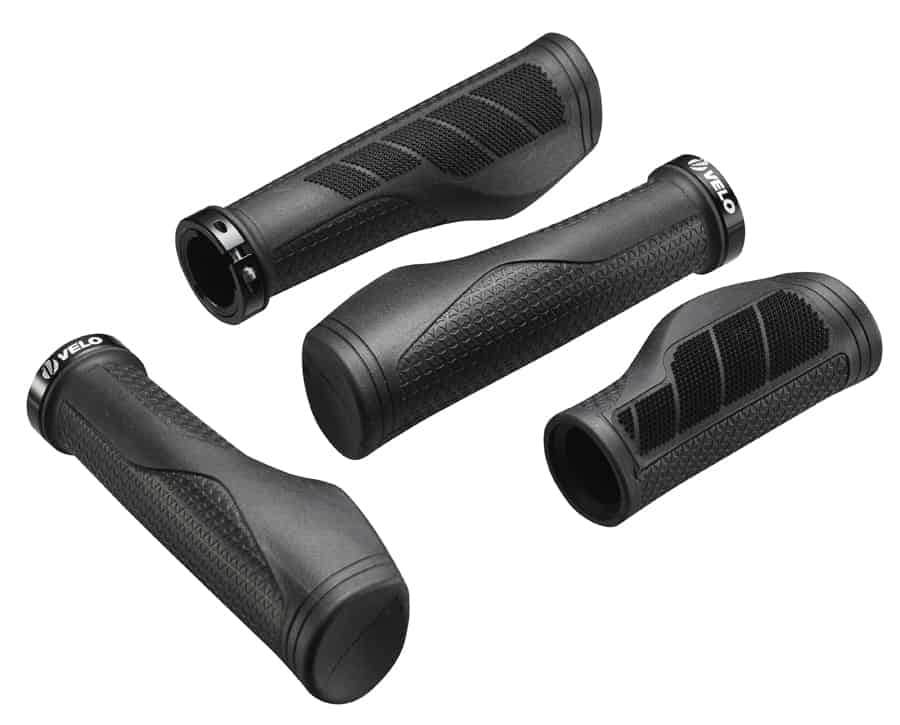 Moving from perches for your posterior to places for your palms, Velo also produces a range of matching grips. Its E-Bike specific models feature Velo's Microtech technology to increase comfort when in contact with the handlebar. Varied texture formations at critical points on the grip also allow for a secure connection in wet and humid conditions. Part of an extensive range of E-bike grips, this includes different pressure relief designs made to match various hand positions.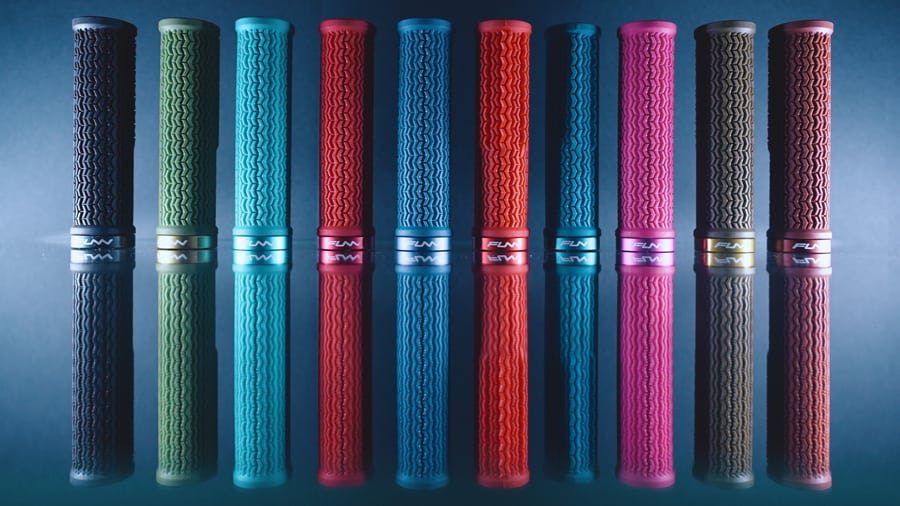 Made for more aggressive riding, Funn's [L0931] Holeshot grips are motocross-inspired grips for mountain bike racers. Packing a lot of features into the last few inches of your bar, they should appeal to radical riders who like to get low through the corners. Made of a plush, squishy rubber, this is designed to provide grip and lessen vibrations. With a full-length wavy pattern, the underside also features three distinct ribs intended to keep your hands locked in place regardless of the weather. Each grip relies on a single collar to keep it in place while providing maximum space. Allowing you to run your hands right to the outside of the bars, the final section is also specially hardened to withstand crash damage. Available in ten different colours, there's sure to be the perfect shade to match your bike.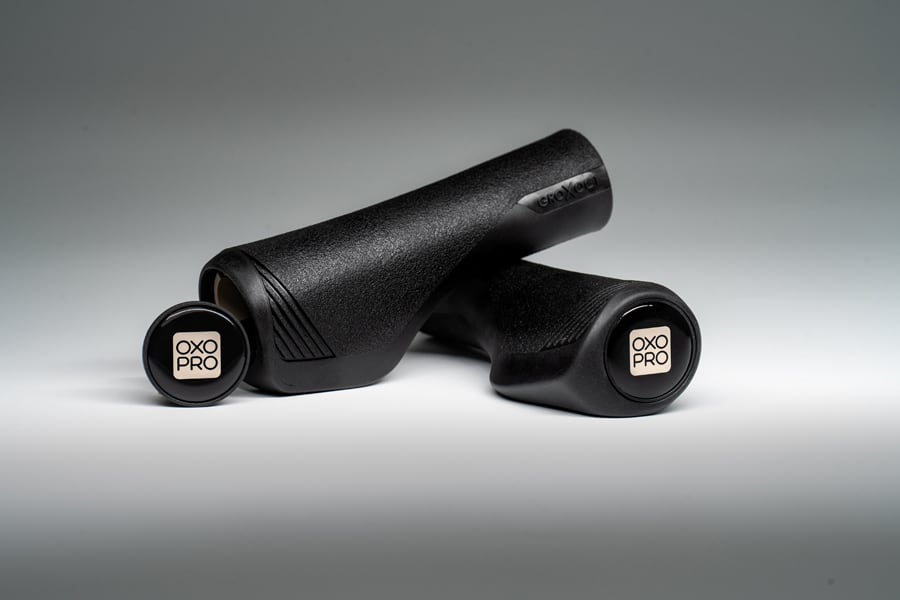 Also making clever contact points, OXO-Pro [J0509] is a new company that will debut at this year's Taipei Cycle. On its stand will be its grip range which spans Comfort, Performance and Basic models. Having received a patent for its unique locking system, each set is adjustable and comes with specific left and right-hand units for optimal ergonomics. Varying in how pronounced the paddle-shaped section of each grip is, all models use two different densities to maximise comfort, while textured areas work to increase control. Available both OEM and aftermarket, all OXO-Pro grips are open-ended and come with a plug that can be customised to include manufacturers' logos. Alongside these products, the young brand will also be releasing unpublicised new items exclusively at the show.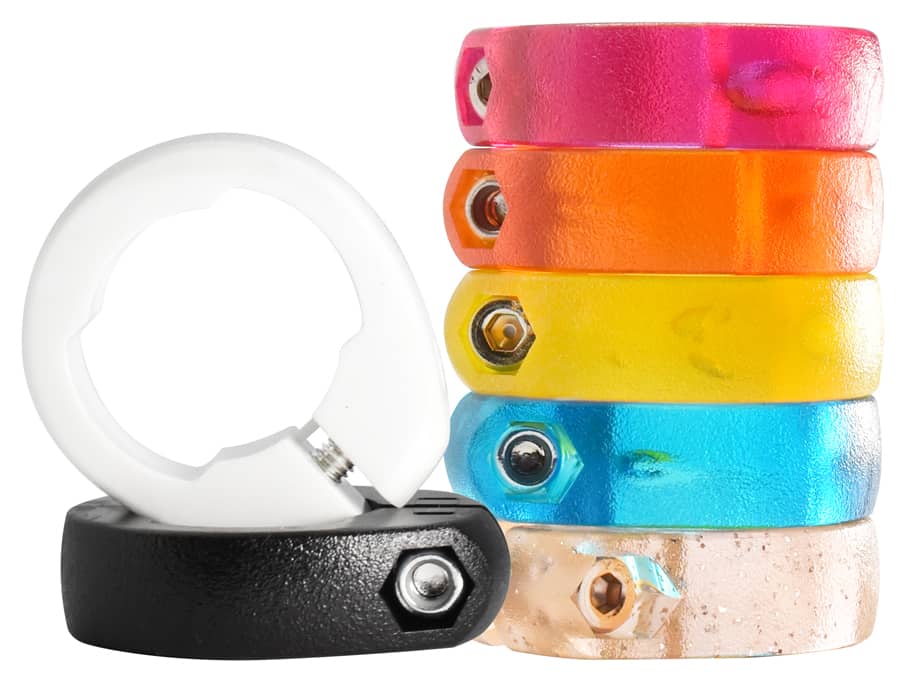 Similarly, if you head over to Propalm [J0126] you'll find both its massive existing range of grips plus a few new products released just in time for Taipei Cycle. Covering everything from grips for city and trekking bikes through options for mountain bikers and BMX riders, the firm also makes many different tapes for drop handlebars. Fitted across the first three of these categories, many of the products it's promoting at the show feature its newly developed plastic lockrings. Robust and transparent, they make a striking and lightweight alternative to more conventional metal fixings. Produced in Taiwan and arriving in attractive packaging featuring the brand's distinctive gecko mascot, many of Propalm's newest grips also come in wild combinations of swirling colours.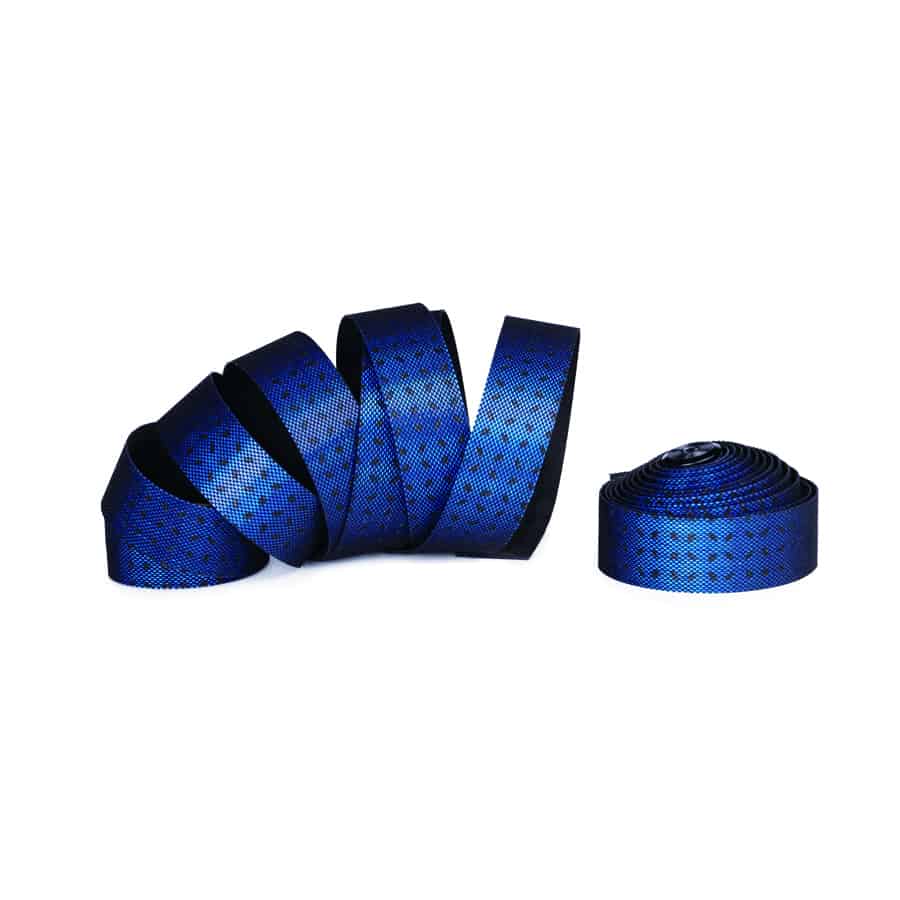 Another company providing brightly coloured finishing touches for bikes and riders is Guee [J0930]. Perhaps the most striking of these is its SL Dazzle bar tape. Living up to its name, it features all over 3M reflective material to help increase your visibility while riding. Other features carry across from the brand's established super light SL line, like the knitted surface that provides a non-slip grip and outstanding durability. Designed to absorb sweat, the fact that Guee also makes socks means you can match both accessories for styling that's fresh in every way.