Friedrichshafen/Frankfurt – Eurobike 2022 is reporting a record number of registrations. Expanding the concept and explicitly integrating the topics Future Mobility and Urban Mobility in all their facets is perfectly complementing classic bike topics. Working hand in hand with competence clusters from politics, administration and business, as well as experts from research and practice, Eurobike is actively advancing the transformation of transport from the viewpoint of stakeholders in the bicycle industry. Two established Eurobike features, namely the Start-Up Area and Cargo Area, are moving into Hall 8 – the new flagship for alternative mobility solutions on the exhibition grounds.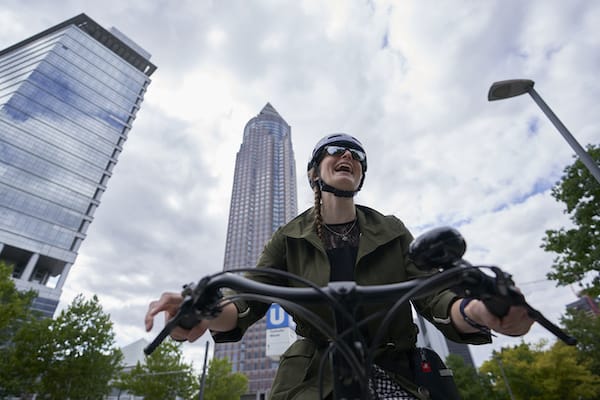 The green transformation in transport policy is gathering pace. Even though it currently remains to be seen what priority the new Federal government will assign to the issue of transforming mobility, development – above all in urban areas – is already overtaking what is commonly being discussed as forward planning. Through bicycles, e-bikes and electrically assisted small vehicles such as e-scooters and sharing services, the transition to micromobility is already taking place, while the space required and CO2 footprint per user are falling. The new Eurobike is both a driving force and a catalyst in this development; it is showcasing new products and innovations while also offering mobility stakeholders a platform, networks, concepts and contents extending beyond the bicycle and e-bike. Nucleus and epicentre of Future Mobility will be Hall 8 on the Frankfurt Messe exhibition grounds with a connection to the Demo Area.
In order to extend the concept towards urban mobility, the organisers of Eurobike have augmented the team with powerful reinforcement from a range of different disciplines. MotionLab.Berlin with its founder and leading light Christoph Neye, who sees support for Eurobike as a logical consequence of his commitment to new mobility: "As co-initiator of MotionLab.Berlin, I have been able to experience the potential for new mobility every single day. The bike segment, in particular, which is being increasingly supplemented by light electric vehicles (LEVs) in urban applications, is witnessing the emergence of new technologies and services capable of changing our mobility for the better in the long term. It is therefore also a matter of personal concern for me to support and advise Eurobike as it pursues this path. And, as a proponent and supporter of the hard-tech start-up scene, I am delighted by this opportunity to introduce exciting and unique innovations to a large public at the leading trade fair for the future mobility."
Cargo bikes – guaranteeing the switch to greener transport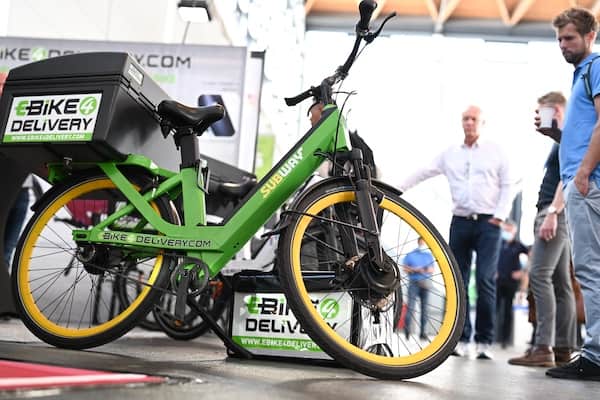 Future mobility is inconceivable without cargo bikes. Only if we succeed in moving cargo over short distances in a safe and environmentally aware manner will we manage to transform transport policy. The cargo bike will also be finding a new home in Hall 8 "Mobility of the Future". Eurobike Show Director Dirk Heidrich explains: "Since 2018, the Cargo Area has been a meeting point for the dynamic cargo bike sector. Through the choice of Frankfurt, we will be offering the product a fitting territory, a real laboratory, the right setting and a connection to the subject matter." Community events such as evening cargo bike excursions both with and into the local cargo bike scene will be just as much a part of the programme as cargo bike races on the Festival weekend (16 and 17 July). All-inclusive stand offers as well as direct access to the Demo Area with ideal opportunities for testing as well as proximity to the topic areas of Start-Ups, Urban Mobility, Sharing as a Service, Infrastructure and the like all combine to produce a nicely rounded package.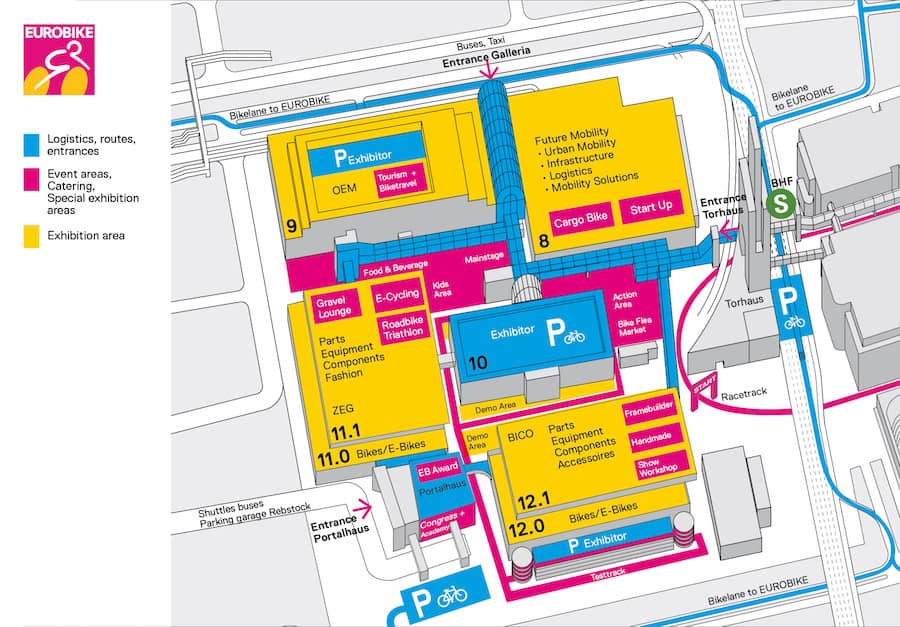 The Eurobike organisers are now extending their cooperation with the Berlin-based think-and-do tank cargobike.jetzt, which acts as a supporter and driving force in this field. "Eurobike is the place to be for the cargo bike sector," says Arne Behrensen, founder of the undertaking. "Frankfurt Messe is a top international address. And in the streets of the city, the cargo bike revolution is in fact already in full swing." Cargo bike sharing is set to play a tremendous role in the future as well. For many city-dwellers, this now represents the first option to really live without a car. After all, the easier it becomes to borrow a cargo bike for specific needs, the more matter-of-fact it will become to manage without a car.
It is quite clear that the changing mobility needs new traffic infrastructure. Rapid cycle paths are under construction – direct, flat, junction-free routes for bikes and pedelecs that link A to B and then lead on to C and D. They too are a major step towards alternative (bike) commuting. Eurobike will be highlighting the development and projects also in conjunction with exhibitors from the field of infrastructure and planning. An atmosphere of change prevails in all areas of the new mobility," says Show Director Dirk Heidrich. "And we are already looking forward to reproducing precisely this atmosphere."
The 30th edition of Eurobike runs from Wednesday 13 July, to Sunday 17 July 2022, from 09:00 to 18:00 each day and is open to the general public on Saturday and Sunday. For more information, please visit: www.eurobike.com.