By riding your bike just 15 miles instead of driving, you will neutralise the climate impact generated by the production of your Rove shorts. That is the equation that Pearl Izumi [B3-301] worked out for its Pedal to Zero initiative, which encourages cyclists to replace short car trips with rides.
"It's about inspiring people to look at their bike in a different way," explained Andrew Hammond, global director of brand marketing at Pearl Izumi. "The idea is that, every time you want to take your car, you reconsider." Hammond adds that the campaign could particularly resonate with road cyclists who use their bike for leisure. They could make a substantial impact by extending an activity they appreciate for clean transport purposes. "We hope that their car stays parked a lot," said Hammond. Sustainability has been a key part of Pearl Izumi's brand purpose in the last few years. It has set a goal to make 90% of its product range from sustainable content by 2022.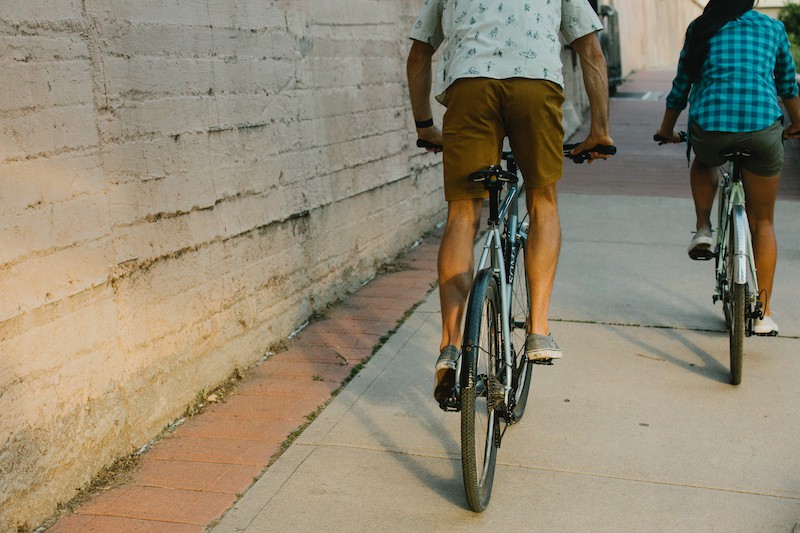 The Pedal to Zero campaign was launched when the company found out that a module in the Higg Index (a suite of tools for measuring value chain sustainability) enables suppliers to work out precisely the environmental impact of a specific product. It then it calculated how far a rider would have to pedal instead of driving to "zero out" the climate impact of a garment. For instance, the Rove Short creates the equivalent of 5.9 kilograms of CO2, based on a Higg Product Module that covers "cradle-to-gate" impacts. On the basis that a typical passenger car produces 404 grams of CO2 per mile, choosing not to drive for 15 miles would neutralise the impact.
The implementation of the Pedal to Zero initiative focuses on the BikeStyle range, which is intended for urban commuters. "It's most aligned to the target of riding instead of driving," Hammond explained, adding that the range should make it easier to integrate cycling in their everyday life. For this purpose, Pearl Izumi has used its understanding of performance cycling apparel and applied it for more casual clothing. That is exemplified by the construction of the Rove Short, which has a casual appearance but technical features that make it comfortable for an urban ride. The inseam was moved slightly forward, to make sure it doesn't fall where the rider sits in the saddle. The adjustable waistband allows the wearer to personalise fit, and the cuff can be rolled up to expose reflective elements in the dark. The Rove is made with a blend of organic cotton and nylon, with a touch of elastane to provide more stretch.The Pedal to Zero initiative will be a key part of Pearl Izumi's brand messaging for the upcoming spring range. From next fall, the bicycle mileage required to offset the production of the item will even feature on the label.