Built to win
Since its introduction back in 2006, the Scultura has always been the most versatile yet lightweight model within the road bike line-up of Merida [A3-100]. For the 2022 model year, the Scultura has become even more lightweight, compliant – and aero. Who said you cannot have it all in one bike?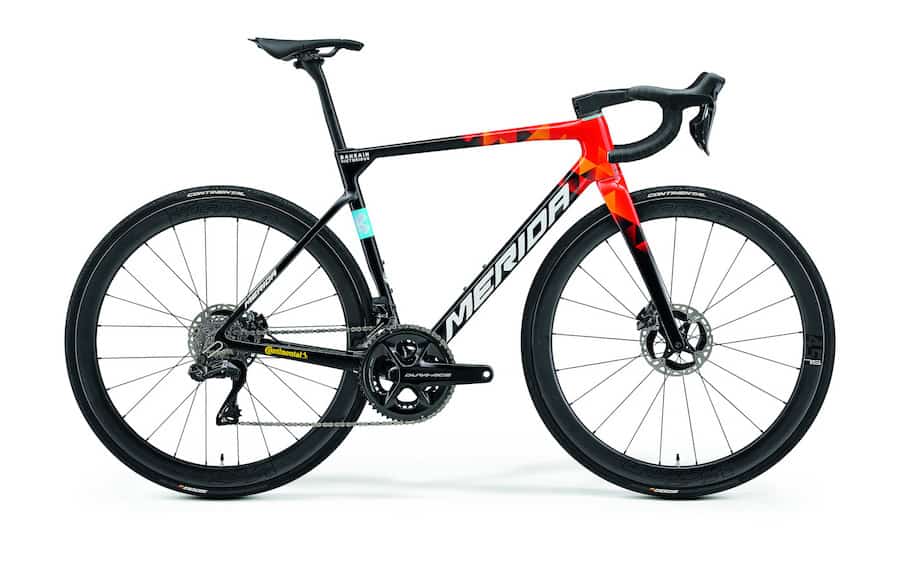 While Merida Bikes has chosen the Eurobike show to officially launch the fifth generation of its Scultura model, hawk-eyed cycling followers had noticed a new frame being raced by Team Bahrain Victorious as early as the month of June. Indeed the World Tour team has already been racing on the new road bike for some months before the official launch – and winning stages at three different top-tier races. So what makes the winning recipe with this novel road bike?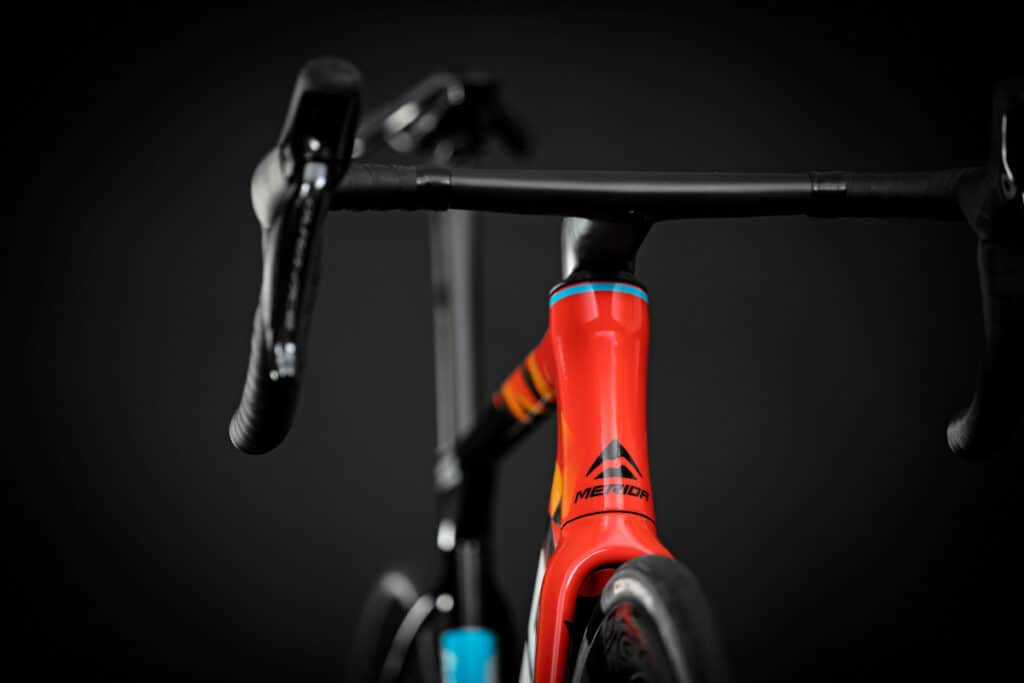 Merida's R&D department has found many ways to further refine the Scultura: yes, the weight of the frame has been reduced by 4 percent. But more importantly, the aerodynamics of the bike have been improved thanks to its fully integrated one-piece cockpit, redesigned fork and head tube and lower attachment of the seat stays. Adding to the compliance of the ride are the increased seat post extension and the fact that tires up to 30 mm wide fit both the frame and fork. And last but not least, the fifth generation of the Scultura has been designed around Shimano's new Dura-Ace groupset.