Scottish start-up intra-drive [A1-113] is aiming at e-bikes that need plenty of torque and an all-in-one solution that's low on maintenance. Given the current boom in the cargo bike segment, their timing looks spot-on.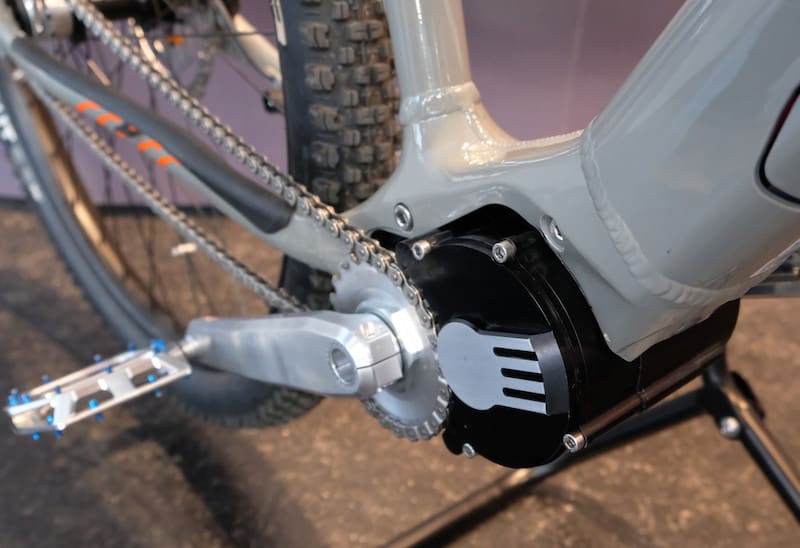 On first sight, the mid-motor that intra-drive is presenting at Eurobike looks pretty big. And indeed it's wider than many existing motors on the market. While the inline construction of the motor and gear box adds to the width, it allows for a compact unit and for full compatibility with the frame mount for Shimano's Steps E8000 and EP8 motors. Since the unit houses a motor and an eight-gear transmission with a range of 430 percent, the weight of 4.9 kilograms seems reasonable.
"To change gears, intra-drive relies on a wireless signal, and to make the gear changes fast and smooth, the support is reduced for an instant. Since our motor is pretty powerful, cranking out 90 Nm of torque, there has been quite a lot of interest from various makers of cargo bikes on the first two days of the show," intra-drive's founder and owner Mark Ravilious told the Show Daily. Given the current issues with lead times and logistics, the fact that this mid-motor is made almost entirely in Europe is another big advantage when it comes to finding OE partners.