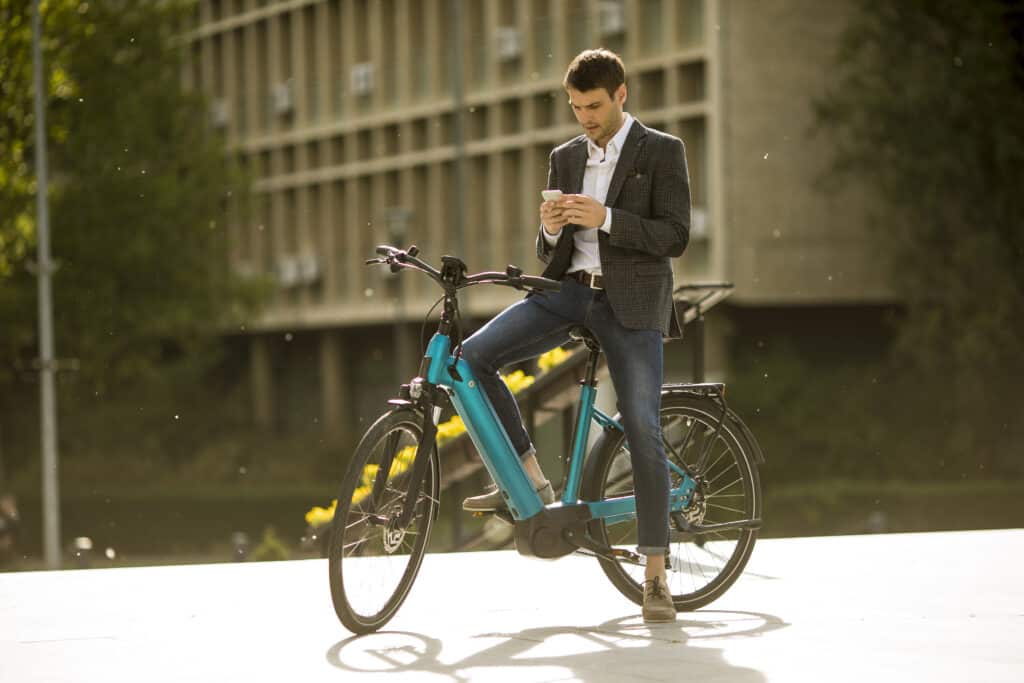 The French company opened offices in Rotterdam in May and in Frankfurt in July, to serve end users as well as brands, fleet managers and manufacturers. Next year it wants to target the U.K. as well as Switzerland, Austria and other northern European countries.
Velco has already made its digital mark in France with customers such as Véligo, connecting a fleet of more than 20,000 bicycles for long-term rentals.
Another prominent partner is Manufacture Française du Cycle, a large-scale French manufacturer owned by Intersport France, which makes the retailer's Nakamura bikes.
Johnny Smith, Velco's chief marketing officer, explained that Velco started in 2016 making the Wink Bar, a connected handlebar. But last year the company shifted its focus to a wider range of solutions related to connected mobility.
"Our job is to digitalise the whole cycling industry," said Smith. He launched the company together with Pierre Régnier, its chief executive, and Romain Savouré, its chief technology officer.
With the latest investment, Velco has redesigned its solutions and added more features. It's at Eurobike to showcase the entire ecosystem, which requires a connected device to be inserted into the vehicle. Some of the applications are useful for end users, such as an anti-theft and tracking function that is controlled through a mobile phone app. Others are more relevant to brand owners, helping them to gain more insights into the behaviour of their customers. At the same time, Velco helps fleet managers to optimise the management and the maintenance of their vehicles. "We can warn the user that they need maintenance, that way they will never have to deal with failure," said Smith.
Velco provides manufacturers with tools to directly integrate its device into the bicycle in production, and to test it. In some cases, the device can be installed after the manufacturing process.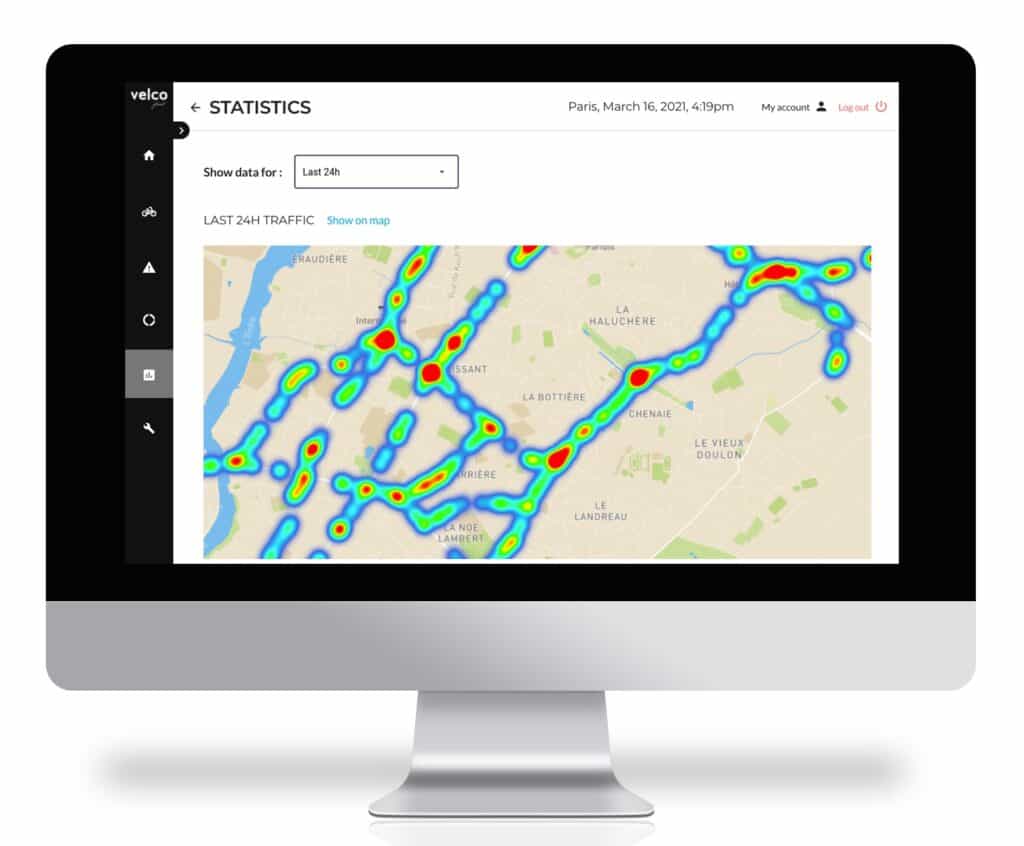 Started about two years ago, the partnership around Véligo is an example of a connected system involving several stakeholders. It is operated by Fluow, a consortium of four companies, to provide electric bicycles for long-term rentals. Velco works with Fluow to supervise the management of their huge rental fleet. It provides data on the usage of the vehicles, which is useful for the authorities to plan investments in infrastructure.
The Velco device notifies users in case their parked bicycle moves, and it helps to track the bicycle in case of theft. The partnership also involves Cycleurope, which assembles bicycles for Véligo. It's apparently working out well, since the fleet is expanding, with e-bikes and electric cargo bikes.
In Intersport's case, Smith said that the partnership helps the retailer to differentiate its Nakamura private label bikes. "We create a digital environment for them to bring better experiences and service to their customers," he explained.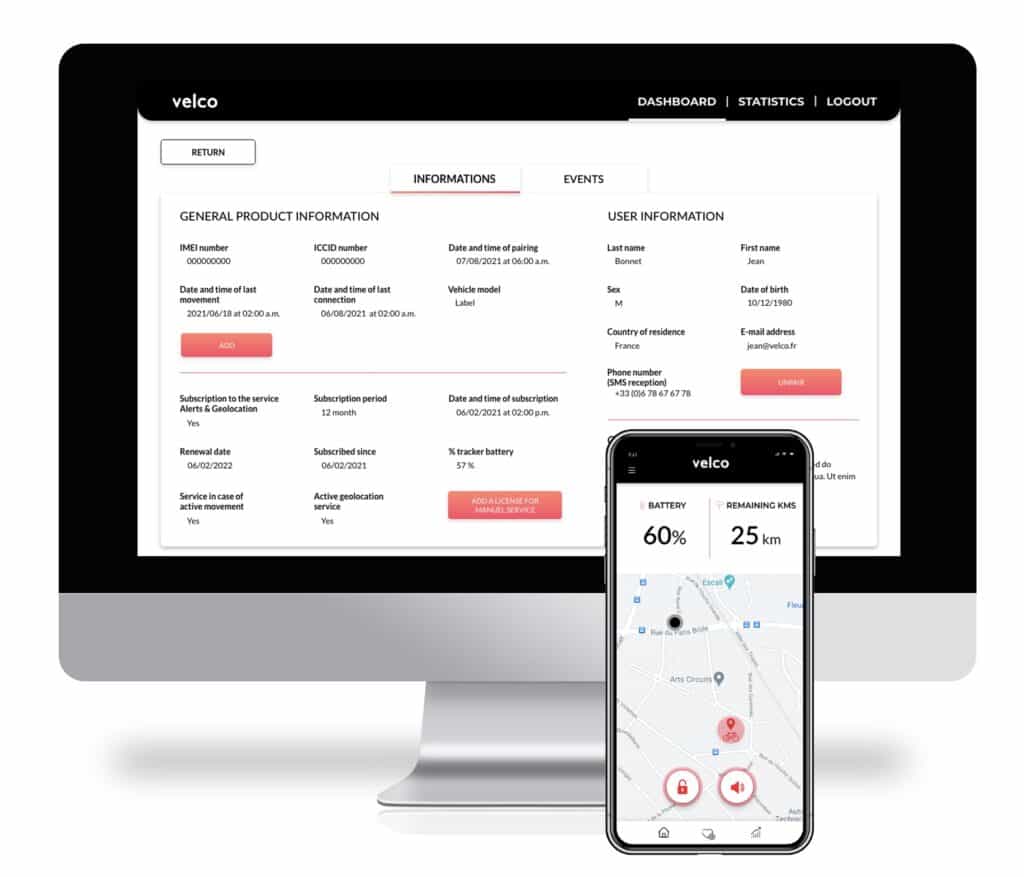 Velco has roughly doubled in size in the last year, and it aims to grow to 50 employees by the end of next year. The fundraising round in March brought in two new investors, the Banque des Territoires and Inventures Investment Partners, a Belgian venture capital fund. Prior investors chipped in as well, from Go Capital to Pays de Loire participations. It was led by Siparex and family offices. 
A1-304