The last 18 months have seen a massive growth in demand within the bicycle industry. According to Conebi's European Bicycle Industry and Market Profile Report, sales skyrocketed by 40 percent in 2020, indicating that the bicycle industry has been profiting from the pandemic.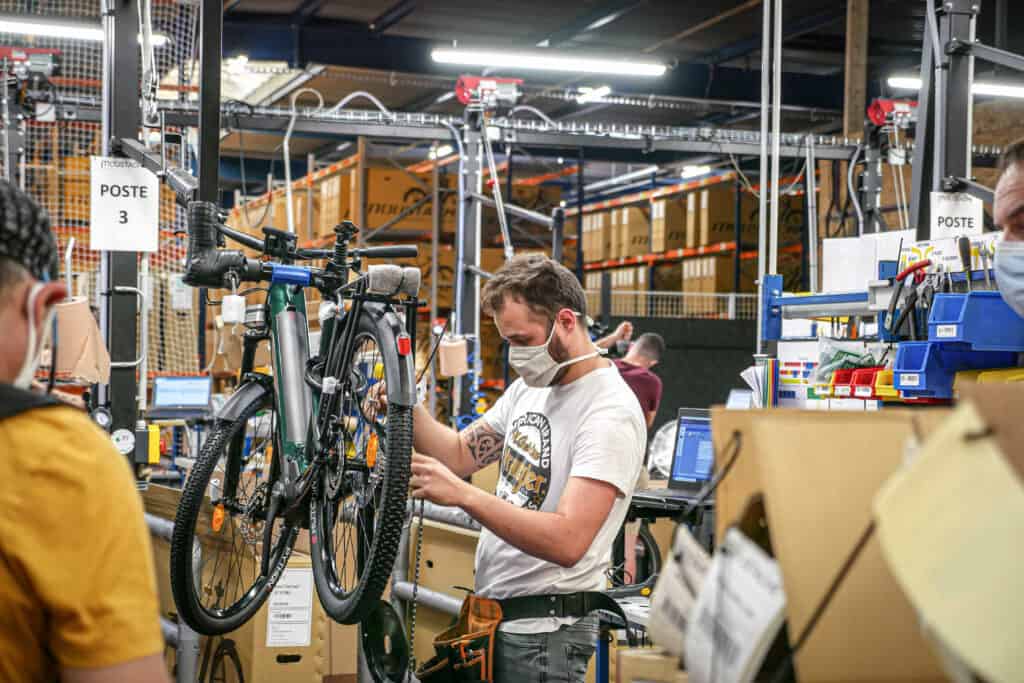 There have been various reasons for the significant growth in demand that Conebi's report shows. Commuters have been avoiding public transport out of fear of the pandemic. Families have spent their holidays discovering their own country on bicycles due to travel restrictions. And governments have been investing in temporary and permanent improvements of the cycling infrastructure, making this choice of mode of transport safer and thus more attractive. These factors have resulted in a record turnover of EUR 18.3 billion – a 40 percent increase when compared to 2019. 
According to Conebi, the number of bicycles sold in 2020 in the 27 EU states and Great Britain grew by 10 percent, from 20 to 22 million units. E-bikes showed a massively stronger growth at 32.3 percent. And of the 4.5 million e-bikes sold in 2020, 3.6 million units or 75 percent had been produced domestically. The turnover from e-bike sales grew by a whopping 52 percent to EUR 10.6 billion – or more than half of the total turnover. Still, only about 20 percent of the bicycles sold were e-bikes – or 4.5 million of a total of 22 million bicycles sold. 
In other words: almost 80 percent of bicycles sold were still conventional models without an electric assist drive, ranging from children bikes to utility bikes to sports-oriented models. And since the number of conventional bicycles produced in Europe only grew by 6.5 percent in 2020 and by 20 percent since 2017 according to numbers of Eurostat, the market share of domestic producers has to be a lot lower in this segment. Naturally, the average price per unit also is a lot lower.
As for the components and parts segment, the turnover in this segment grew by 50 percent to EUR 3 billion, according to the Conebi report. There are two reasons for this: firstly, European manufacturers have been increasing their output in order to meet demand, and given the huge issues with logistics and sea freight in particular, resorting to European manufacturers and suppliers has been a popular strategy. The second reason for the massive demand is the numbers of consumers who brought their old and worn-down bicycles to repair shops so they could restart using them after a lengthy break. Last but not least, the number of jobs linked to the bicycle industry grew by 30 percent last year, which is good news for everyone involved.