Cyklaer brand launch
This year's Eurobike has been chosen as the venue to launch Cyklaer – including two press conferences on Wednesday and Thursday. This brand for high-end e-bikes is the result of a cooperation of Storck Bicycle [FG-O/200] and Porsche Digital.
The strong demand for bicycles and e-bikes in particular has not only boosted the turnover and profit of many bicycle manufacturer but also whetted the appetite of more than one car manufacturer. Iconic German sports car builder Porsche is no exception: through its subsidiary Porsche Digital it has teamed up with Storck Bicycle to develop a three-model line-up of e-bikes under the new brand Cyklaer – one sporty gravel bike and two models with a complete city kit. These pedelecs are positioned at the top of the market with prices starting at EUR 6999, but they come with a high-end parts list and low weights.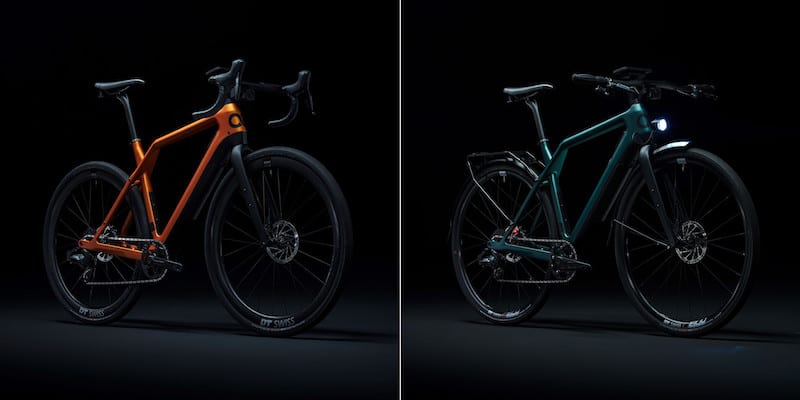 Both the frame and the fork are made of carbon, the wireless electronic shifting and the hydraulic disc brakes are from Sram's Force AXS group, DT Swiss provides the wheels, Busch&Müller the lights and SKS the rack and the fenders. As for the electric assistance, Cyklaer relies on Fazua's lightweight Evation system, which allows for weights of 14.5 kilograms without fenders, lights and a rack and 15.5 kilograms fully outfitted for daily use. Opting for the compact Remote Fx controller with no display of its own, the concept is to rely on the smartphone for data on your ride. This is why these pedelecs come with SP connect smartphone mounts as a standard.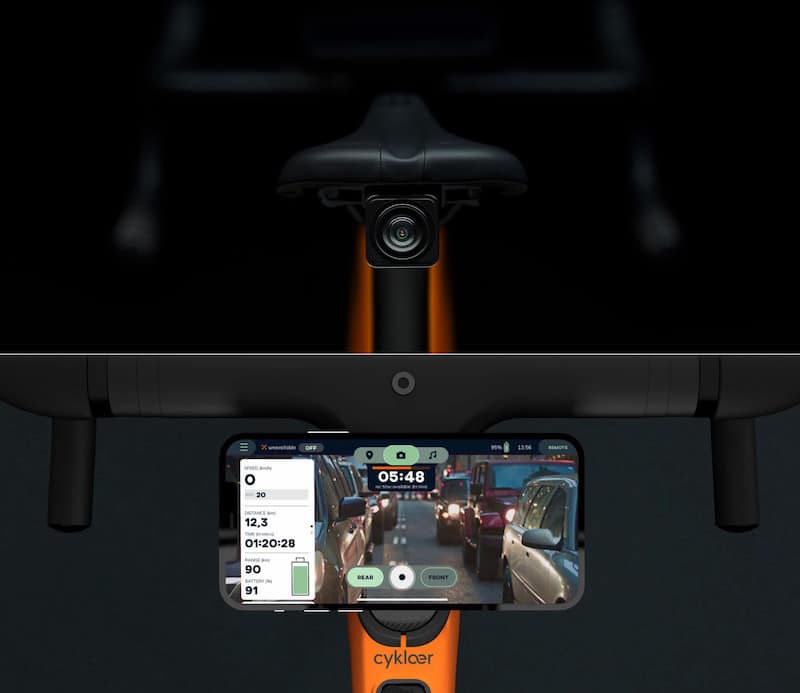 A close look at the handlebar and under the saddle shows a pair of cameras. What are those about? Porsche has invested substantially in Rimac, a Croatian maker of electric super sports cars who in turn owns the innovative e-bike brand Greyp. Those cameras made their debut on Greyp's G6 e-mountainbikes. So it is no surprise to hear that Greyp has been a partner in the development of Cyklaer's e-bikes as well. As a result, Cyklaer's e-bikes come with a built-in rear view mirror and dash cam. As a bonus many of the innovative, industry-leading functions of Greyp's app will also be available to Cyklaer owners, from the smart range calculator to clever theft protection.
Cyklaer's three new e-bike models will be on display at the Eurobike booth of Storck Bicycle. For media attending the show, two press conferences will be held in the Conference Center West (Room Switzerland) on September 1 (2 – 2:30pm) and September 2 (11 – 11:30am). For a first look on the Cyklaer's initial line-up the three models and their detailed specification are already online on the brand's website: ww.cyklaer.de