The market data from Austria clearly confirm the trends seen in Germany and Switzerland: as the pandemic led to significantly increased demand, the bicycle business was one of the winners in the crisis, and the market grew by 13 percent in volume and by 26 percent in turnover.
While many branches of the economy such as tourism, culture and the catering trade suffered from the Covid-19 pandemic and various governmental measures to stem its tide, the bicycle business saw a steep increase in demand. After all, social distancing is easy to practice when working out on a bicycle, and commuters can avoid public transport by resorting to a bicycle. This and the trend to spend holidays domestically with the family all contributed to the high demand registered throughout 2020, and Austria was no exception.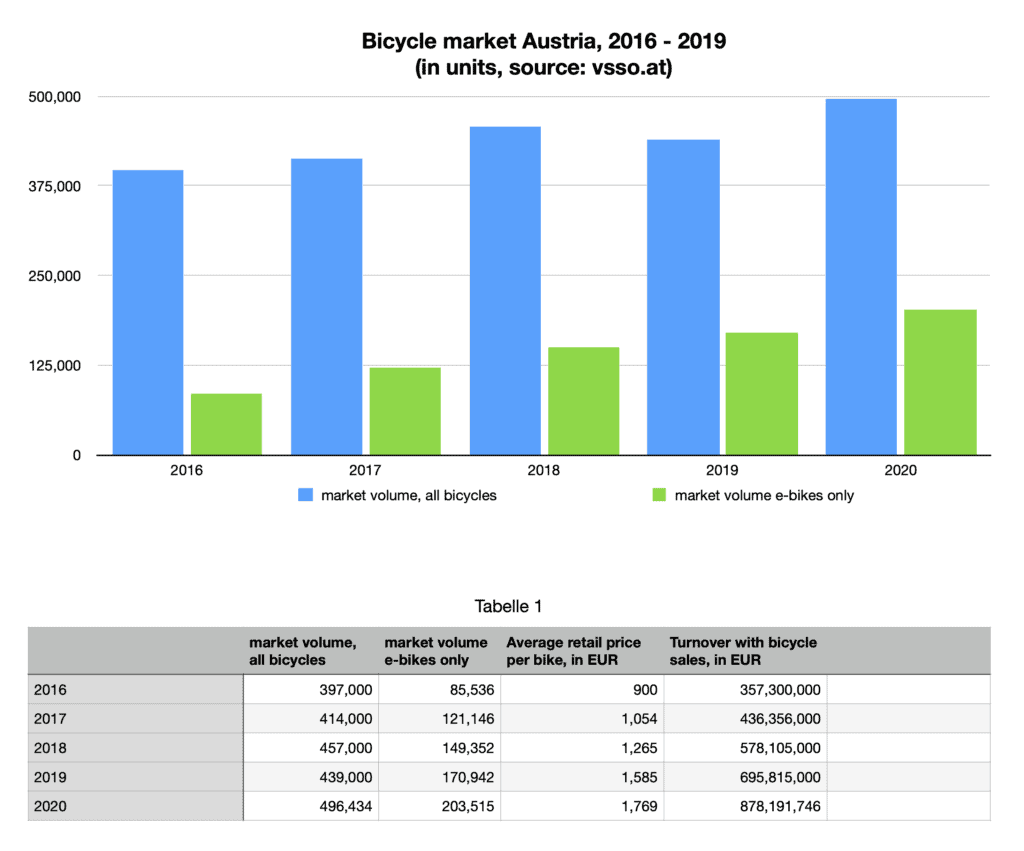 A look at the official market data for 2020 as published by the Verband der Sportartikelerzeuger und Sportausrüster Österreichs (VSSÖ) confirms the general trend: With 496,434 units sold, the bicycle market in Austria grew by 13 percent compared to 2019, with e-bikes showing an even stronger growth at 19 percent. The turnover created by the sales of bicycles even grew by 26 percent to EUR 878 million. According to the VSSÖ, e-bikes reached a market share of 41 percent in 2020, topping the neighboring countries of Germany and Switzerland.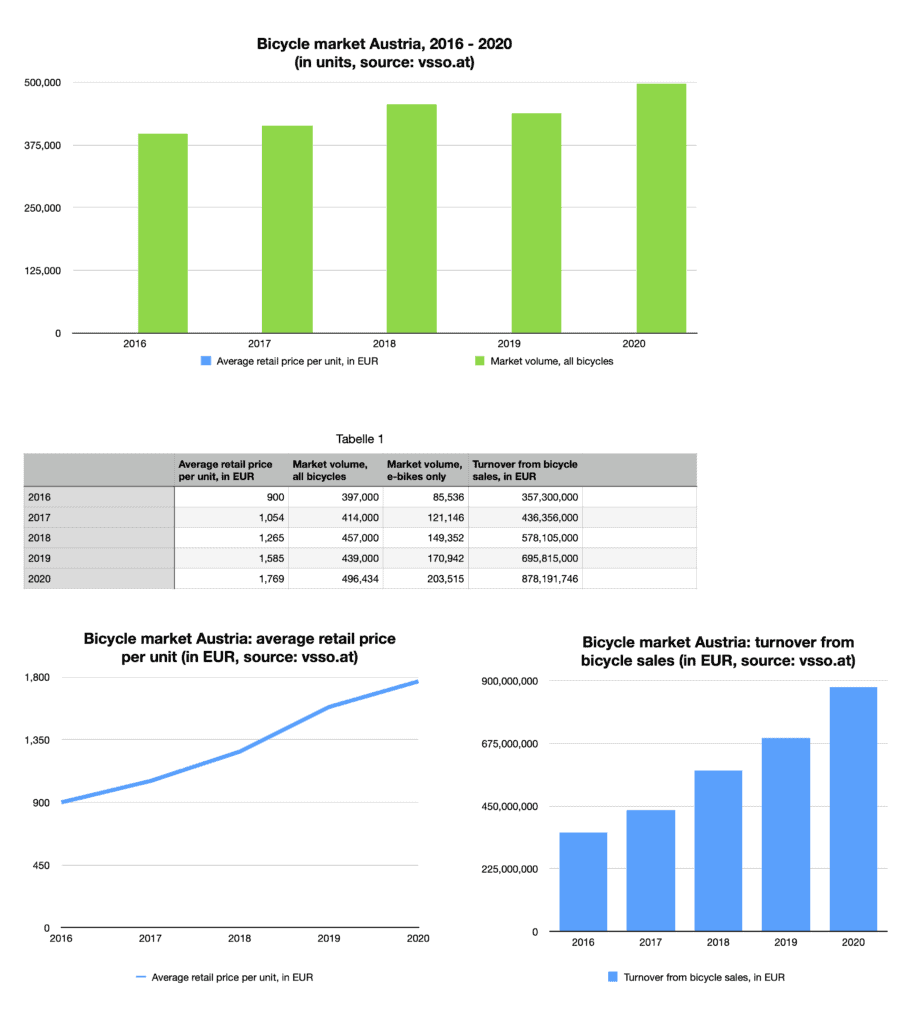 The strong growth in turnover was clearly caused by e-bike sales, as the average retail price per bicycle sold shows. On a year-to-year basis, this number grew by 11.6 percent to EUR 1769. The average retail price for e-bikes sold in 2020 grew by 7 percent to EUR 3012. Thanks to the electrification of the bicycle market, the average retail price almost doubled from 2016 to 2020, and according to VSSÖ, e-bikes made up 70 percent of the turnover from bicycle sales in 2020, totaling EUR 613 million.
As for 2021, the VSSÖ expects demand to remain high but also points to various bottlenecks and issues along the supply chain that could keep the bicycle business from cashing in on the currently high demand.