In 2020, the bicycle-related business of Fox Factory outperformed the power sports division and lifted the turnover of Fox Factory to new heights. For 2021 the company expects continued growth that should move its turnover over the one-billion-dollar mark.
While many other makers of consumer goods suffered in 2020 due to the combination of uncertainty regarding jobs and incomes, lockdowns and pandemic-related restrictions for activities, the bicycle sector came out of this global crisis as one of the few winners, offering a safe alternative for transport and a lot of options for outdoor activities both for individuals and families. This trend clearly shows in the business figures of Fox Factory for the past year: After growth in turnover of more than 20 percent in 2019, the business volume of this key supplier of the bicycle industry grew by another 18.6 percent to USD 891 millions in 2020, setting a new record.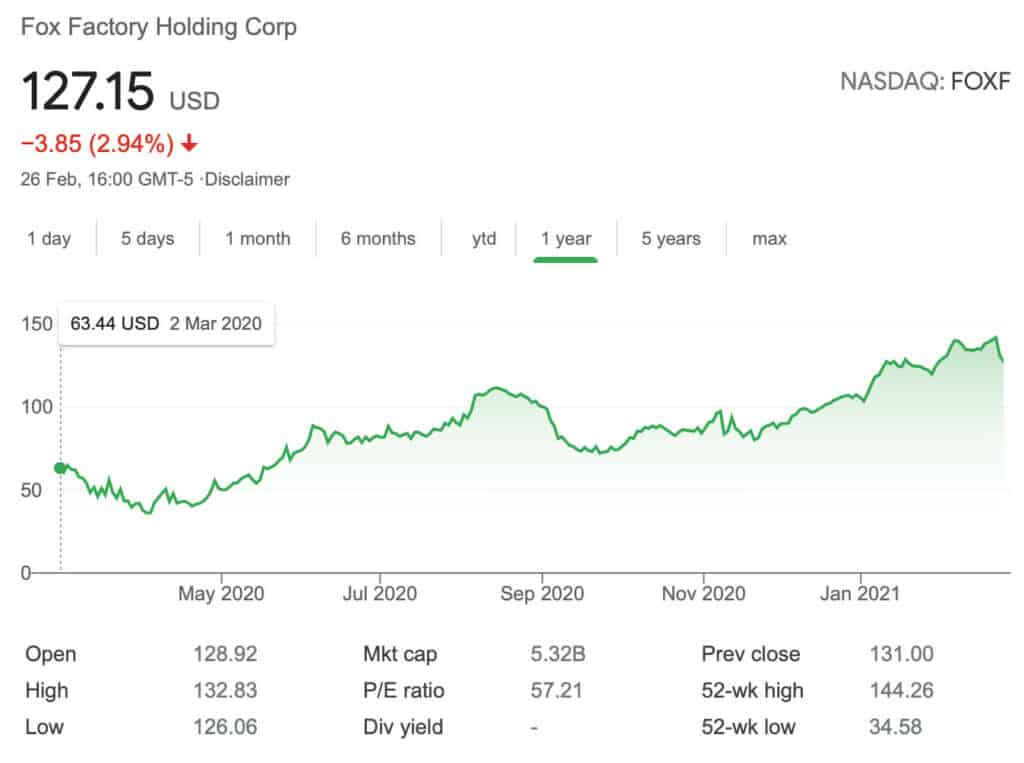 Bicycle division outperforms Power Sports Group
With its four brands Fox, Marzocchi, Race Face and Easton, the Specialty Sports Group as the company's bicycle-related business grew by 22.4 percent in the last year, outperforming the Power Sports Group and adding a turnover of USD 367 million to the balance sheet. In the 4th quarter of 2020 alone, turnover grew by 41 percent year-on-year. Fox Factory's net income on the other hand was down by 2.13 percent to USD 91.7 millions. The main reasons for this were an increase in freight costs and less efficient internal processes due to the pandemic – from disturbed supply lines to distancing requirements in production.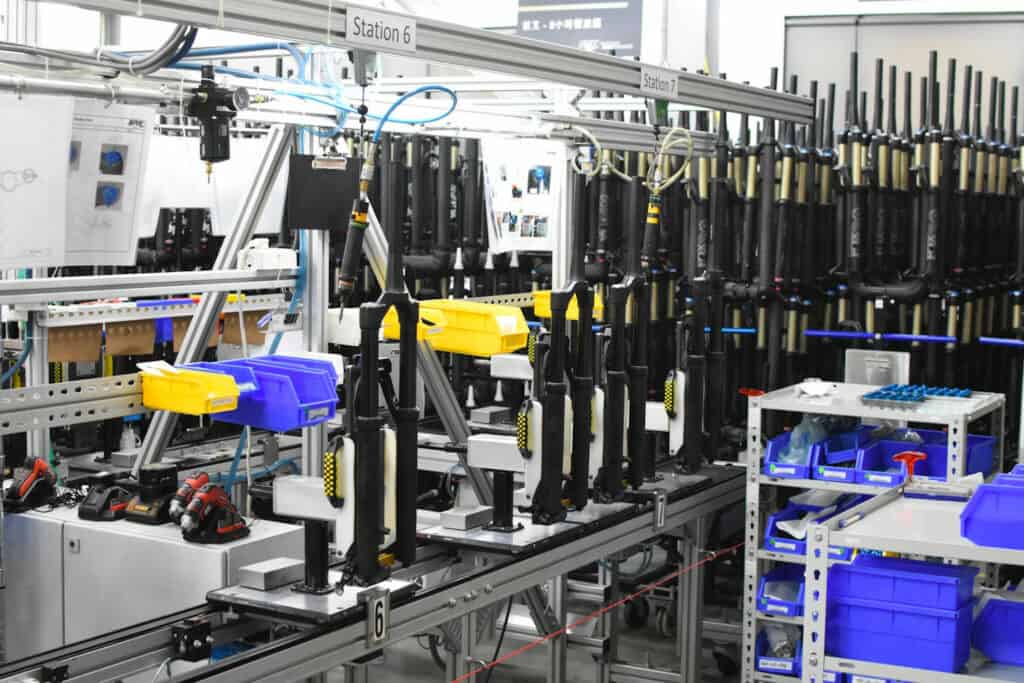 High demand results in long lead times
As the high demand for e-mountainbikes and state-of-the-art mountain bikes looks to continue, Fox Factory expects to break the one-billion-dollar mark in turnover in 2021 for the first time ever. The downside of the unusually high demand is longer lead times: according to Fox Factory's CEO Mike Dennison, bicycle suspension orders are booked out into 2022. Thanks to an increase of the production capacity in its bicycle suspension factory in Taiwan, Fox Factory has been able to reduce the lead times – but they are still close to 300 days, which unfortunately seems to be the new normal with many key suppliers within the bicycle industry.