With global demand for bicycles and related accessories rising sharply, Taiwan's biggest bicycle manufacturer Giant Group saw its turnover grow by 10 percent last year. E-bikes continue to grow in relevance for the company's revenue, and the management sees no end for the high demand.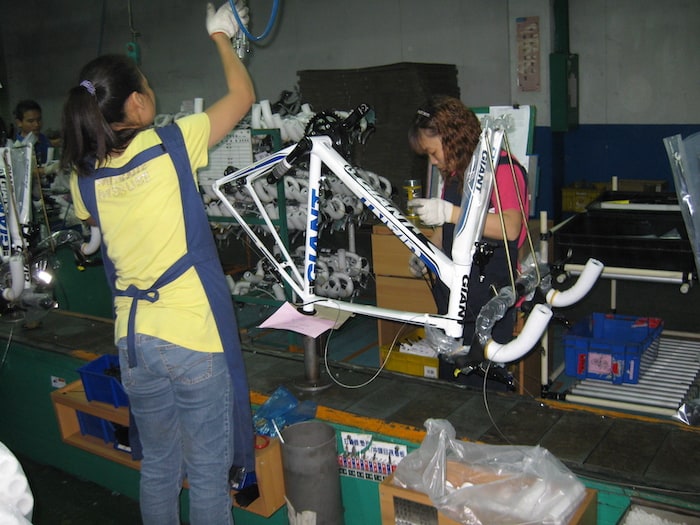 While many sectors of the economy have been hit hard by the Covid-19 pandemic, the bicycle business thrived throughout the last year: as fitness studios closed down and family holidays abroad had to be cancelled, the bicycle presented itself as an alternative to work out in the fresh air and to spend family holidays closer to home and in the saddle. Utility bicycles were in high demand as well as many commuters avoided public transport and the associated risk of infection.
These factors have led to a rise in global demand of more than 30 percent. Against this number, the growth in sales at Giant seems moderate at NTD 70.01 billion (USD 2.45 billion) or 10 percent more than in 2019. The net profit grew much more strongly, jumping by 46.7 percent to NTD 4.95 billion (USD 173 million). And e-bike sales grew by 28 percent year on year in 2020, with this segment now representing 26 percent of the Giant Group's revenue. Earnings per share also grew by 46.5 percent from NTD 9 in 2019 to NTD 13.19 in 2020.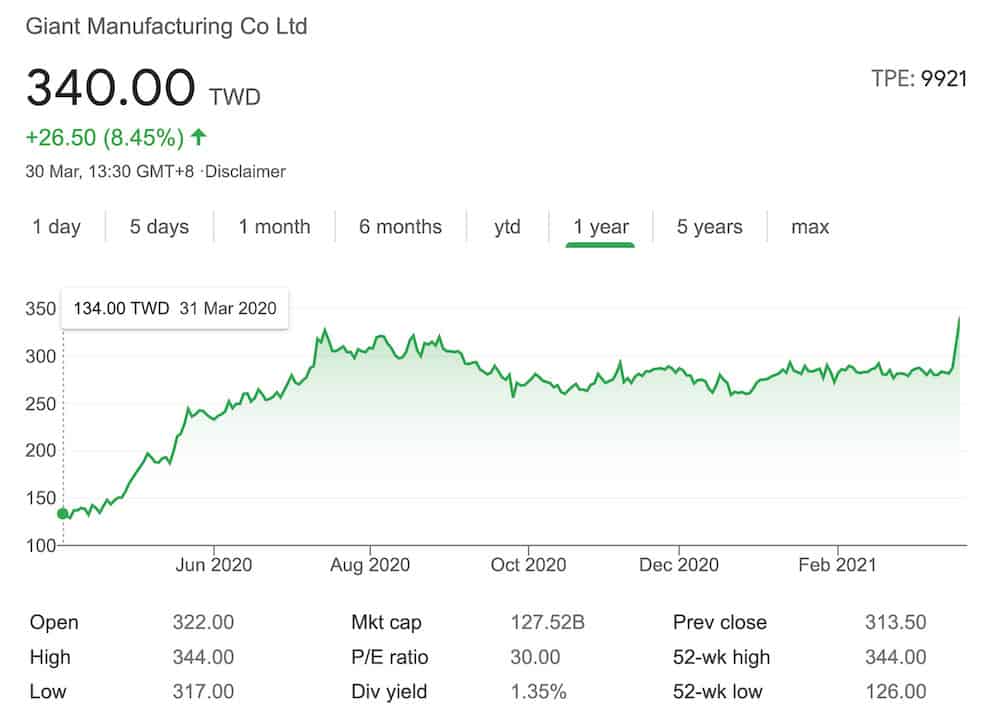 Giant expects bicycles and e-bikes to become part of a new lifestyle post-pandemic, with more consumers choosing bicycles and e-bikes as a means of transportation, but also for leisure and sports. Another contributor to this trend the government push in various countries to reduce the carbon footprint of traffic, especially in urban areas. For these reasons Giant's management foresees that demand will continue to exceed supply for the time being. While not mentioned explicitly in the report, this remark hints at the fact that the Giant Group could have had an even higher revenue if it could have met demand.