Despite their crucial role within the bicycle industry, many assembly plants prefer to remain under the radar. As the example of Fritz Jou goes to show, these service providers deserve a closer look.
Within the bicycle business, the spotlight mostly is on prestigious brands and innovative makers of parts and components. But for the purchasing, production and delivery of their bicycles many brands rely on dedicated assembly plants. And with the current disruptions in the supply lines and the logistics of sea freight, the role of these assembly plants has become even more crucial in the last twelve months. At the headquarters of Fritz Jou Manufacturing, one of the most modern plants of this type can be found on the outskirts of Taichung. Early on, this company decided to fully implement the Toyota Production System and an advanced ERP system, allowing for a high degree of flexibility and thus catering to the needs of higher-end bicycle manufacturers.
As a visit at the headquarters goes to show, Fritz Jou Manufacturing has taken things some serious steps further. Every unpainted frame that is brought into the factory for assembly gets an RFID chip that stays with that frame until the finished bike ends up in a box, ready for delivery. And every work station at Fritz Jou Manufacturing has a touch screen, allowing workers to report any issues that may occur during assembly – and the factory managers to spot issues in real time and address them to keep things running smoothly. As for the assembly itself, Fritz Jou offers two options: For larger volumes the bicycles are being assembled on a conveyor belt while more complicated builds can be done by a single skilled mechanic.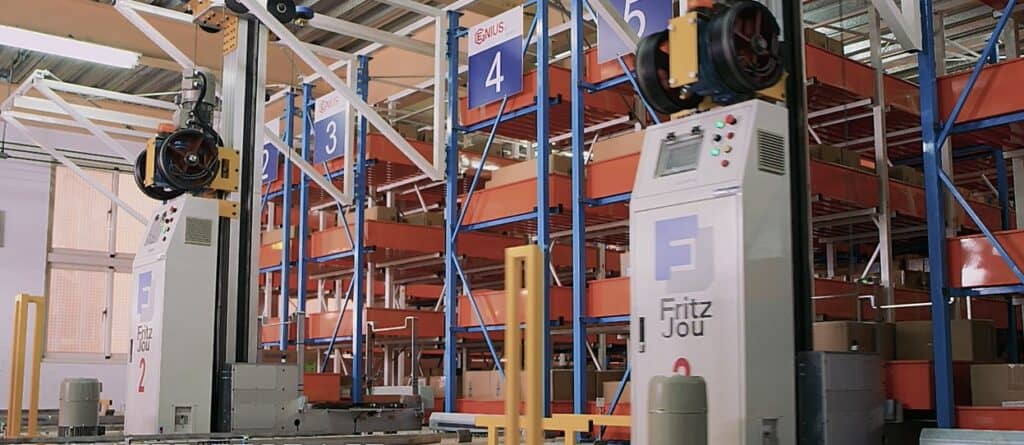 Two things truly stand out with Fritz Jou Manufacturing. The first is the degree of automation: All the parts needed for the assembly of a bike are picked by robots in the warehouse and then brought to the assembly lines. After having been stored in the basement, the unpainted frames are wheeled to the paint shop on the fourth floor on autonomous carts, and the entire assembly process can be tracked in real-time thanks to those RFID chips and the reporting system at every work station. The second thing that stands out is how Fritz Jou Manufacturing is tailoring its services to cover the needs of direct sellers: For an extra fee, one worker checks every bolt and screw on a finished bicycle with a torque wrench, and the packaging is being put to a harsh test in-house as well to make sure that the assembled bicycles do not get damaged on their way to the consumers.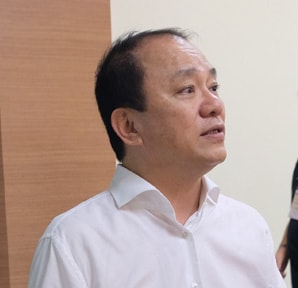 With its headquarters in Taichung and additional assembly plants in Tianjin and in Portugal, Fritz Jou Manufacturing operates in both Asia and Europe. In 2019, about 30 percent of the output of the Taichung assembly plant (about 180,000 units) were e-bikes, but that share was expected to rise to 50 percent within a year. With cutting-edge facilities that allow for a high degree of flexibility, Fritz Jou Manufacturing is well positioned to profit from the strong push towards e-bikes. As CEO Fritz Jou himself explains, moving the company towards becoming an example of industry 4.0 within the bicycle business has been a long process: "Over five years, we have reinvested five to eight percent of the company's turnover to get to this point. Our custom-built RFID tracking system has been in place for eight years now and has been constantly improved ever since."