From the early 80s, Lance Bohlen shaped the mountain bike boom first-hand. His true passion, however, lay with road cycling. Now the sad news has reached Show Daily's editing desk that Bohlen (64) has lost his fight against lung cancer.
From Rocky Mountain's rise to one of the earliest 'cool' mountain bike brands to giving Décathlon's bicycle-related products a more North American flavour to Specialized's entry into the road bike market, SR Suntour stepping up its game as an aftermarket brand and FSA's expansion of its product line to electronic drivetrains, Lance Bohlen has been involved in many interesting developments within the global bicycle industry over the last several decades. Born in Canada as the son of one of the founders of Greenpeace, American engineer Jim Bohlen, Lance was one of those refreshing characters who combined passion, knowledge and expertise to coach teams and get products from early concepts through the production pipeline and to the markets.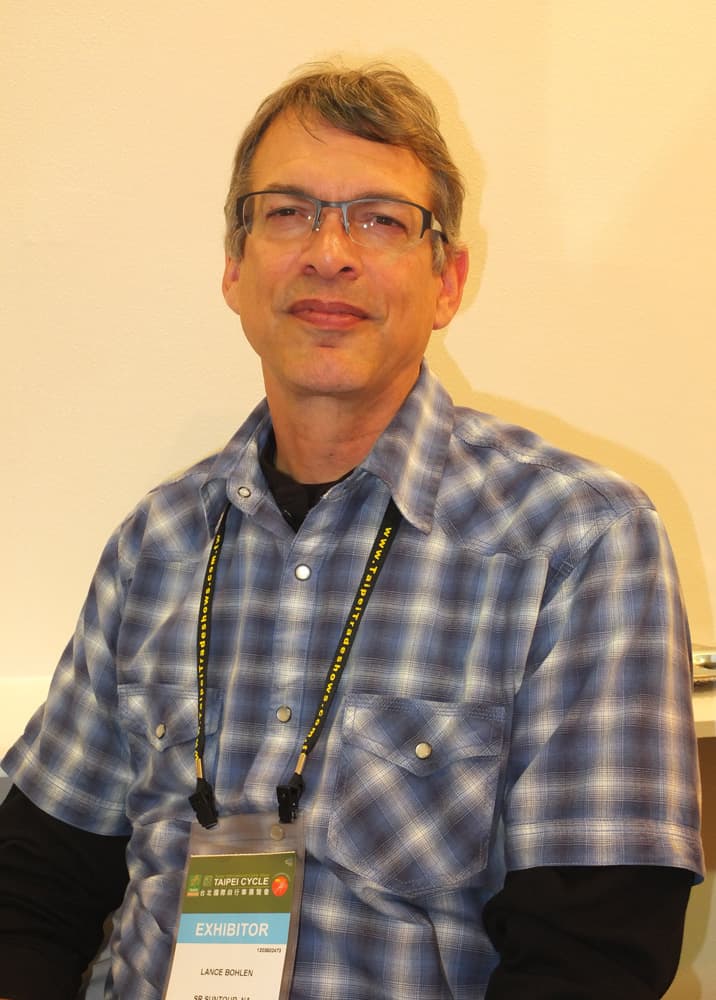 In his roles as an industry executive, Lance Bohlen witnessed first-hand the shifts of the industry's center of gravity: While his first business trips in the late 80s took him to frame builders and component manufacturers in Japan, he later spent a lot of time in Taiwan, the People's Republic of China and Vietnam as these countries rose in relevance for the bicycle industry's supply chain. When I had the privilege to do an in-depth interview with Lance Bohlen at the Taipei Cycle Show back in 2012, I asked him for a mid- to long-term outlook as to where the industry could move its production. While he was reluctant to speculate, Lance Bohlen pointed at the horn of Africa as a potential option – a region that is indeed seeing a lot of industrial development in recent years.
Lance Bohlen was diagnosed with lung cancer in October 2013. He scaled down his work load in the Summer of 2018, stepping down as FSA's managing director for the American market. While Lance was always reluctant to be pushed into the spotlight, he was a key figure behind the scenes for almost four decades. Therefore the message of his death will hit home hard with many within the bicycle industry. Our condolences go out to his wife, family and friends. And as for Lance: Pedal on to eternity, pal.