A world premiere from HP Velotechnik at the Eurobike fair: the Delta tx scooter trike combines e-mobility and ergonomics with high-quality design and smart technology
With the Delta tx, HP Velotechnik [Open air ground F10.0 / D28] offers a scooter bike with a high comfort seat and easy access. The trike was specifically developed for people who want a lot of support and comfort when cycling and therefore need a stable, tip-resistant vehicle with a low entry height.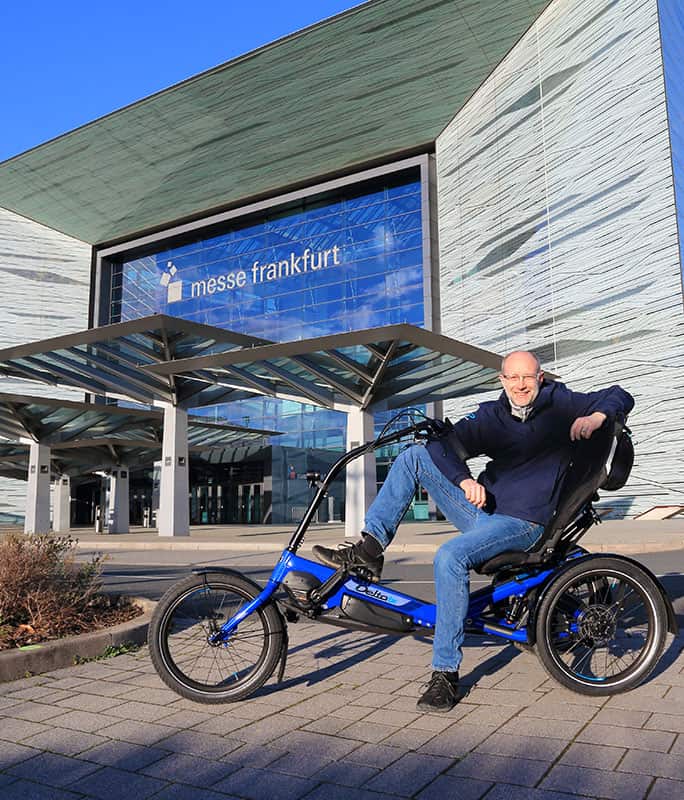 CEO Paul Hollants explains: "Our goal was to take the concept of a senior tricycle to the next level." But during the test rides, the company quickly discovered that the bike is also enormous fun to ride. "The Delta tx is being very well received across generations. You don't need to be a certain age to enjoy the casual riding position on a chopper."
Paul Hollants with the Delta tx
The Delta tx is a lightweight (from 32 kg) in the e-scooter trike class. It can be disassembled into three parts in a matter of minutes for transport. The trike is a reliable, highly stable and solid vehicle that can also carry plenty of luggage – the rear platform carrier is designed for a payload of up to 25 kg.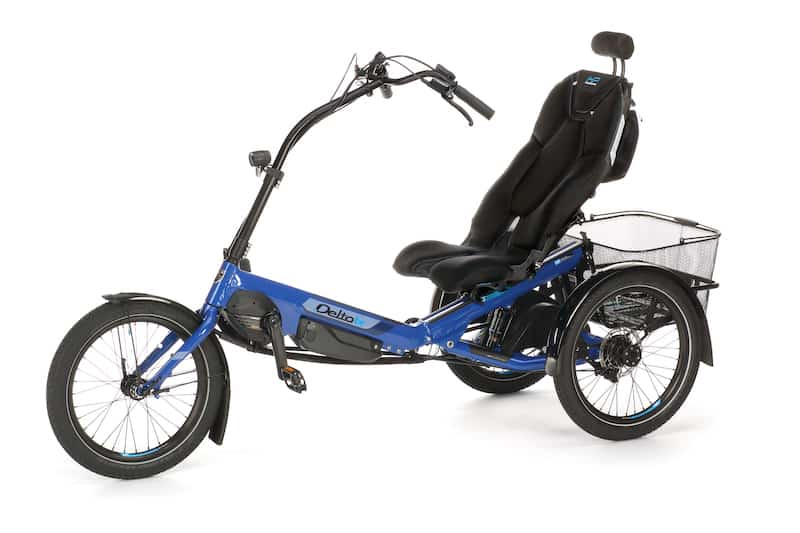 Three electric motors from Shimano and one from Bafang are available for the Delta tx. A fully automatic gearshift is also available, along with the WingBling, a bicycle turn indicator that meets German road traffic regulations. The two different mesh seat types are each available in two heights and widths. The Delta tx will be available from bicycle dealers from €5,990 from the beginning of 2024.