In the quest for a greener future, the bicycle industry has emerged as a shining example of sustainable practices and eco-friendly initiatives. With an ever-increasing emphasis on reducing carbon footprints, the industry has turned its attention towards the development of green products and the adoption of eco-conscious manufacturing processes.
Bike makers are revolutionizing their manufacturing processes. Embracing sustainable materials, such as recycled metals and bio-based composites, the industry is minimizing resource consumption and decreasing reliance on non-renewable materials.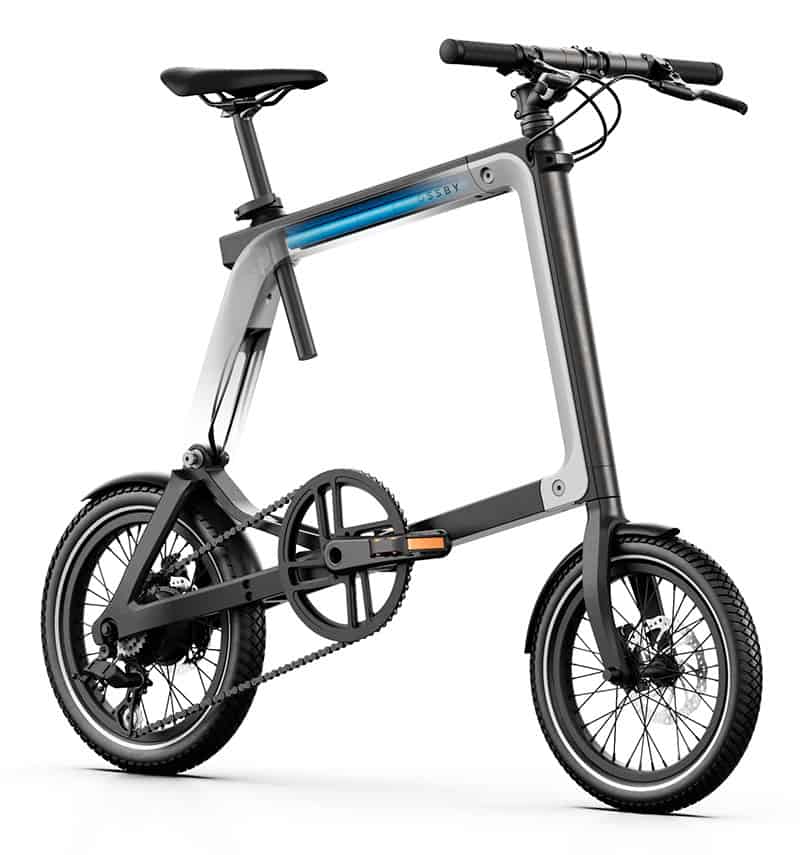 Originating from the vibrant city of Madrid, and on a mission to create bikes to change the world, Ossby [Hall 11.0 – D07] designs and manufactures sustainable folding e-bikes in Spain. Pioneering advancements through relentless research and development, the the company is introducing the Ossby GEO, a folding e-bike featuring an innovative frame made from a blend of vegetable resins and recycled fibres.
Grønblå [Hall 8.0 – C15], a pioneering company focused on bioplastics, is leading a green revolution in the plastics industry. Speaking to the Show Daily, Jayu Yang, CEO and co-founder of Grønblå, and Dr. Shu Yuan Yang, Associate Professor and Director of Research, emphasised the urgent need for sustainable alternatives to traditional plastics. Yang, well-known in the bicycle industry as a former CEO of Haro Bikes and OEM manufacturer Kenstone, shared her motivation for venturing into bioplastics and the challenges involved. She stressed the importance of degradable bioplastics, as conventional plastics made from fossil fuels pose a significant threat to ecosystems and humans health.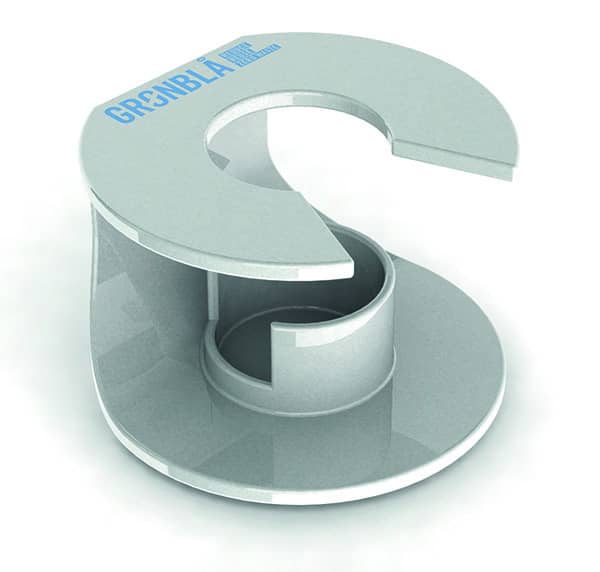 Grønblå focuses on creating a wide range of eco-friendly alternatives for the bike industry, including water bottles, protectors, packaging films and bags that are 100% compostable. But its vision goes beyond simply introducing bioplastics; the company strives to establish a circular economy. By using certified bioplastics for packaging and accessories, implementing effective collection and separation mechanisms, and investing in specialized industrial composting facilities, Grønblå aims to close the loop and minimize waste.
Among the latest companies to explore innovative materials as alternatives to conventional non-eco-friendly options is the Norwegian company reTyre [Hall 9.0 – F20]. The company is tackling the issue of tire waste – 1.8 billion rubber tires are discarded annually – and reducing reliance on rubber, a critical raw material often associated with deforestation and environmental challenges.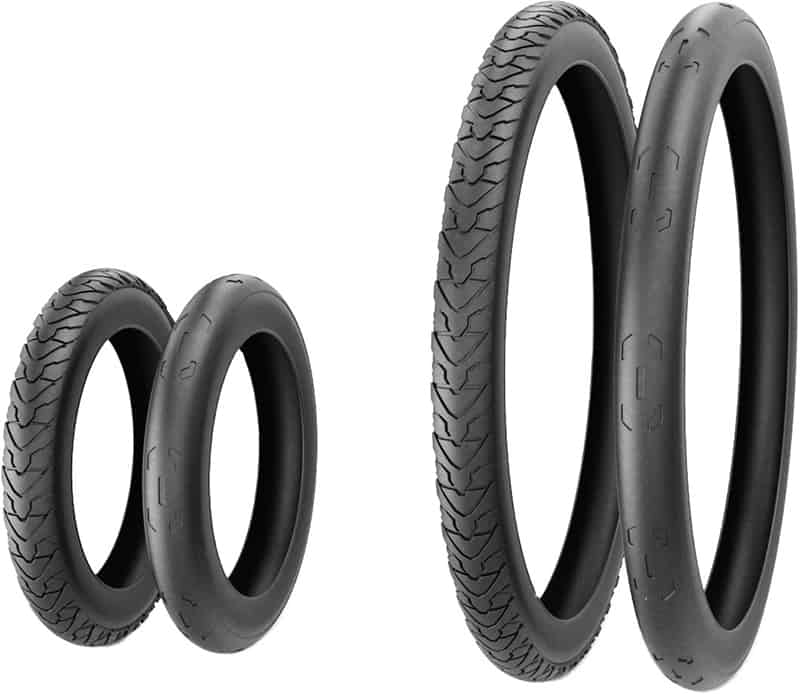 The firm's pneumatic tires are made entirely from bio-based thermoplastics elastomers, enabling them to be fully reusable in a closed-looped circular economy, as the whole tire, including the casing and beads, can be fully repurposed into new tires – a first for the tire industry. In addition, reTyre's advanced production technology allows for local manufacturing, significantly reducing CO2 emissions by lowering shipping distances and using clean energy.
Headquartered in Taichung, Taiwan, GW Manufacturing [Hall 9.1 – B16] has garnered extensive expertise in designing and manufacturing top-quality products, including hubs, thru axles, headsets, and chain guides. Committed to advancing sustainability, they have embarked on integrating the principle of "reduce, reuse, and recycle" into their R&D and production processes.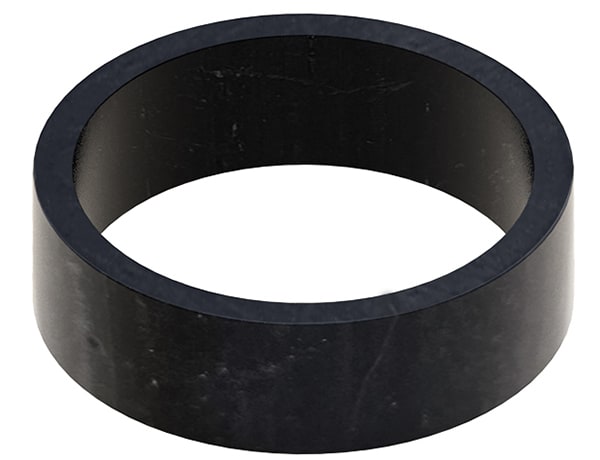 A significant milestone in their sustainability journey is the imminent production launch of a headset spacer entirely crafted from recycled alloy, achieving a 70% reduction in the carbon footprint compared to its counterpart made from raw alloy. Notably, GW Manufacturing currently sources all recycled materials from their own production lines, showcasing their success not only producing from recycled materials but also in efficiently recycling their own waste. The firm's next goal is to manufacture parts with structural requirements utilizing recycled alloy.
Another Taiwanese company that is transforming its manufacturing processes with a more sustainable approach, is high-end titanium frame manufacturer ORA [Hall 9.2 – F32].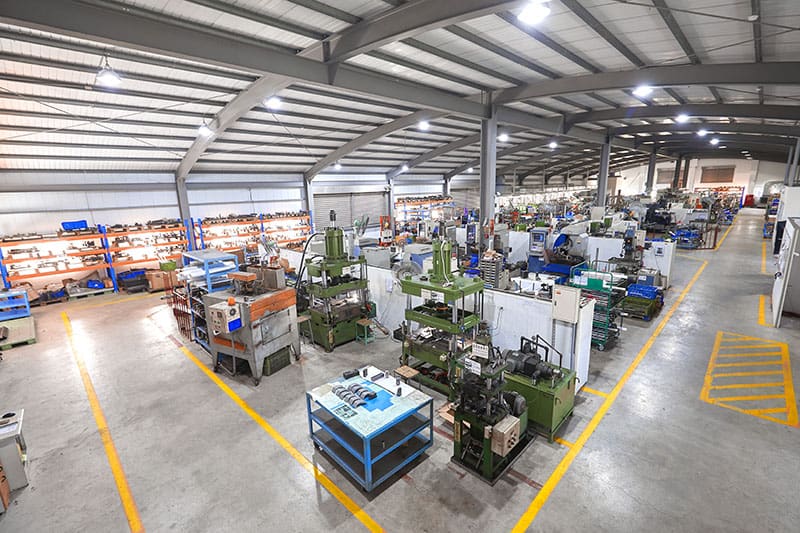 With a strong commitment to the environment, they prioritize sustainable practices including an advanced water treatment system that effectively converts waste water into usable water. In line with its low-waste approach, 95% of raw material is fully used, with the remaining 5% appropriately recycled.
Recognizing the importance of Environmental, Social, and Governance (ESG) factors, Stella Yu, the founder of Velo [Hall 12.1 – A10], emphasizes that Velo upholds the strictest standards in quality control and ESG practices. Through innovative recycling techniques, Velo minimizes waste and produces top-tier sustainable products.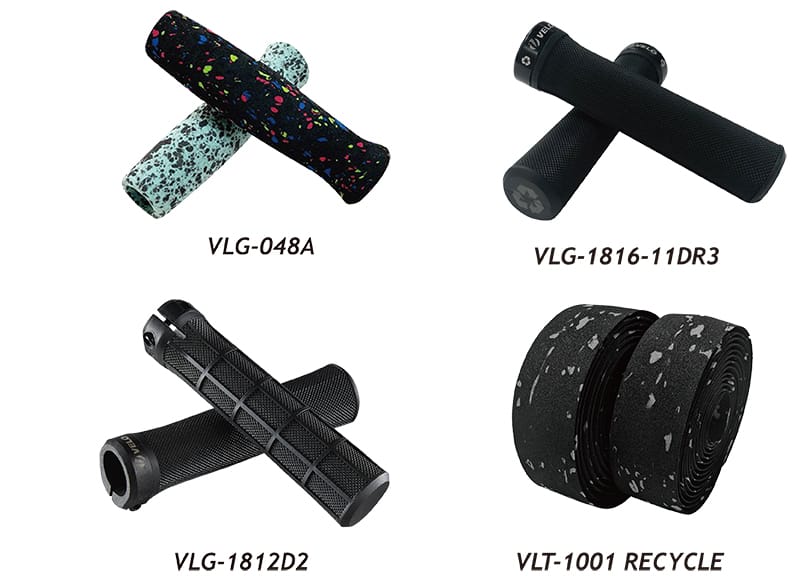 For example, in their facilities, the company meets ISO 14067 and ISO 14064-1 standards, using smart meters to monitor electric consumption and carbon emissions. The solar panels on the roof reduce carbon emissions by 216,798Kg CO2/KWh annually. Besides, all products comply with REACH and ROSE certifications. Recycling and reusing materials are top priorities for Velo. Materials are sourced with PCR or GRS certifications to reduce the use of petrochemical raw materials, effectively minimizing pollution and carbon emissions. Impressively, over half of the waste generated in Velo's production lines undergoes recycling, ultimately transforming into functional saddles and grips.
Ortlieb [Hall 11.1 – C12] is also fully aware that there is a substantial journey ahead in the quest to diminish its environmental footprint. A key focus for Ortlieb lies in waste reduction, achieved through meticulous design optimization and streamlined production processes. The aim is to minimize offcuts, ensuring that every material used serves its purpose efficiently. Furthermore, the firm prioritizes the use of environmentally friendly materials, with a remarkable 70% sourced locally in Germany, reducing transportation distances and also enhancing the traceability of their supply chain.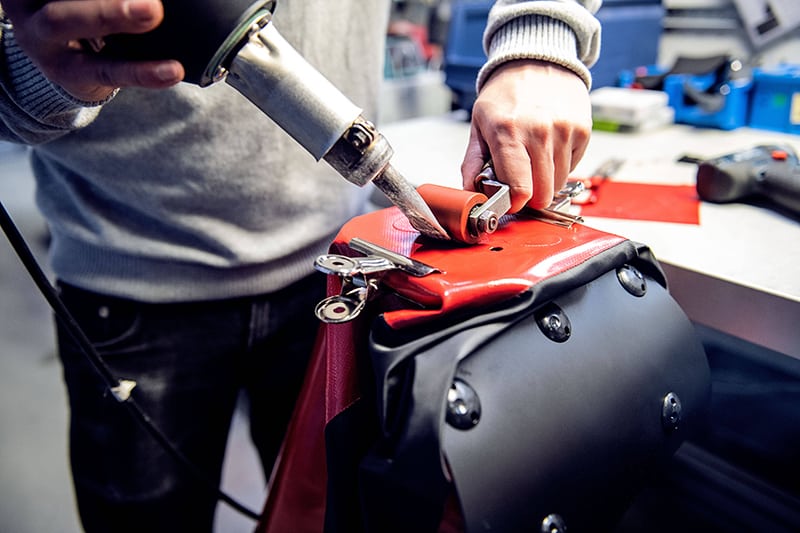 Ortlieb has also implemented a state-of-the-art photovoltaic energy plant, satisfying two-thirds of their electricity demand. Importantly, durability stands as a pivotal pillar in Ortlieb's ethos. By offering over 18,000 repairs annually and making spare parts available for at least a decade after a product has been phased out, the company ensures that premature disposal is minimized.
With a strong focus on innovation and quality, Sunny Wheel [Hall 9.1 – E36] has established itself as a trusted provider of bicycles components and accessories, using resin, metal and composites materials. Pioneering sustainable practices for over a decade, the firm made waves in 2011 with the introduction of the first bamboo fenders. Continuing their sustainability journey, in 2020, the company unveiled the industry's first fender crafted entirely from RPP (Recycled Polypropylene) materials.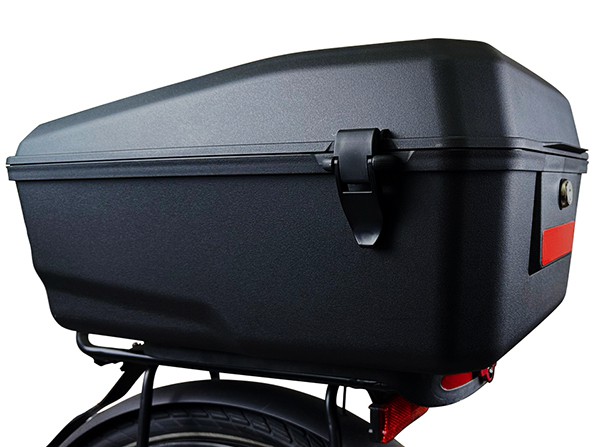 At Eurobike, Sunny Wheel is showcasing the largest bicycle box available on the market. Boasting an impressive 15-liter capacity and completely waterproof, this box is composed of 85% RPP from recycled bottles. Sunny Wheel has recently integrated the SBTi (Science Based Targets initiative) into its operational processes. This globally recognized framework promotes the adoption of best practices in emissions reductions and facilitates the establishment of net-zero targets in line with climate science. To reinforce its commitment, Sunny Wheel has transitioned to green energy sources since May 2023, with the goal of achieving 450 kW per year.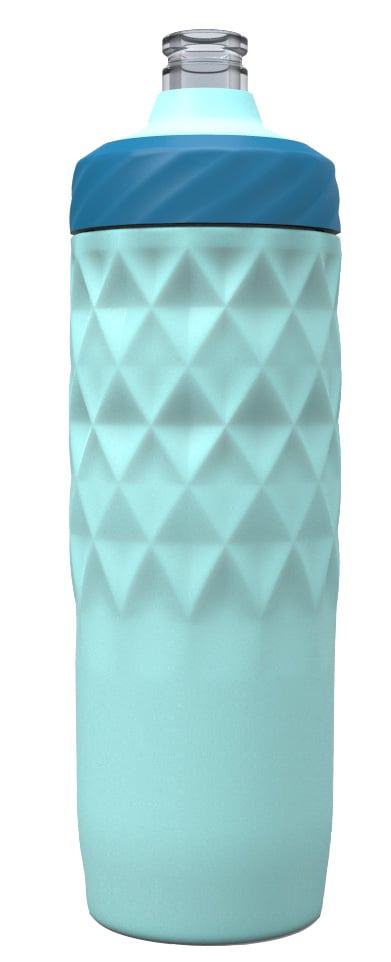 As a prominent OEM manufacturer from Taiwan, specializing in accessories such as grips, bottles and others, V-Grip [Hall 9.1 – E08] has recently undertaken a noteworthy shift in its production processes to prioritize environmental sustainability. As part of the transformative effort, it's launched the "DoEgo" green brand, dedicated to products crafted using recycled biomass materials. Notably, V-Grip has introduced a range of eco-conscious offerings under this brand.
Among them, the new V-614 bottle cage along with the V-768 and V-769 water bottles stand out as responsible options as they are made from 100% recycled materials.
Another supplier of quality bicycle parts and consumer goods, Co-Union [Hall 9.1 – B38] also values innovation and is introducing a water bottle that aligns with the growing demand for sustainability. The bottle is made from bio-based materials, effectively eliminating any reliance on conventional plastics. As a result, the Co-Union bottle is not only entirely plastic-free but also has the remarkable qualities of being 100% biodegradable and compostable, in various environments, including oil, water and home compost.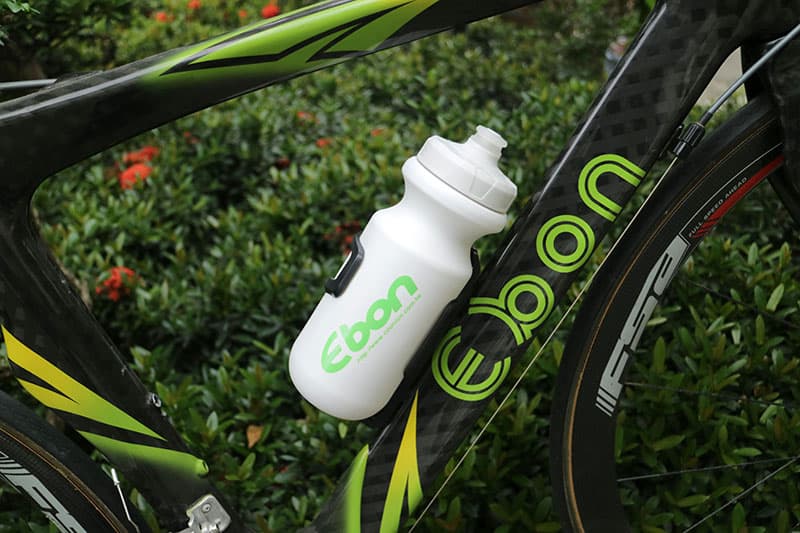 Furthermore, the bottle exhibits exceptional heat resistance, making it a reliable choice even in hot weather conditions, ensuring that the bottle maintains its structural integrity and functionality.
Green products are not all about plastics and how to replace it. The family-run company Roeckl [Hall 12.1 – B28] specializes in high-quality hand gloves for over 180 years, designed for outdoor activities, including cycling and skiing among others. Their recent additions to the cycling range, the Delani and the Imatra are both summer cycling gloves and part of their Eco Series, designed to be as resource-friendly as possible.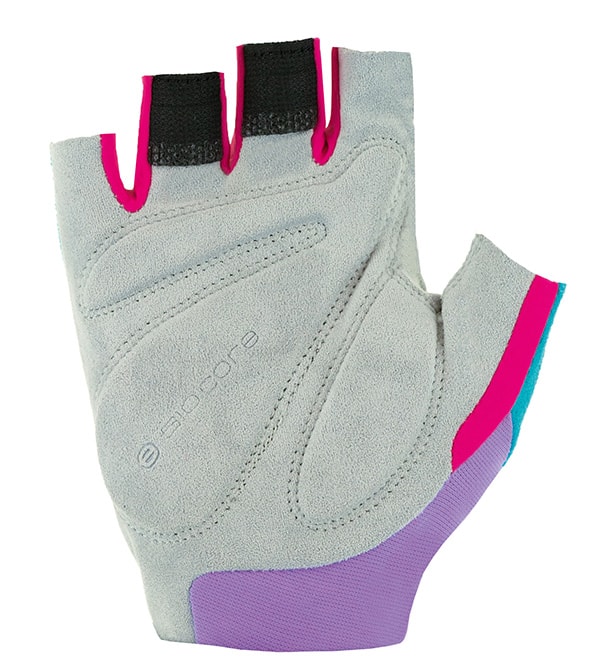 The Delani's synthetic suede is made from 92% polyester with 60% recycled materials while the high-performance BIOcore padding contains a 45% share of plant-based materials. On the other hand, The Imatra's soft and grippy palm is made out of 60% recycled content while the Eco AiryFlex consist of 22% recycled elastane on the back of the hand ensures optimum ventilation and lightness.