Known for its dropper posts, Kind Shock [I0818] has been working on suspension forks lately. At Taipei Cycle, the Tainan-based manufacturer is showing a prototype of an upside-down fork built for rough terrain.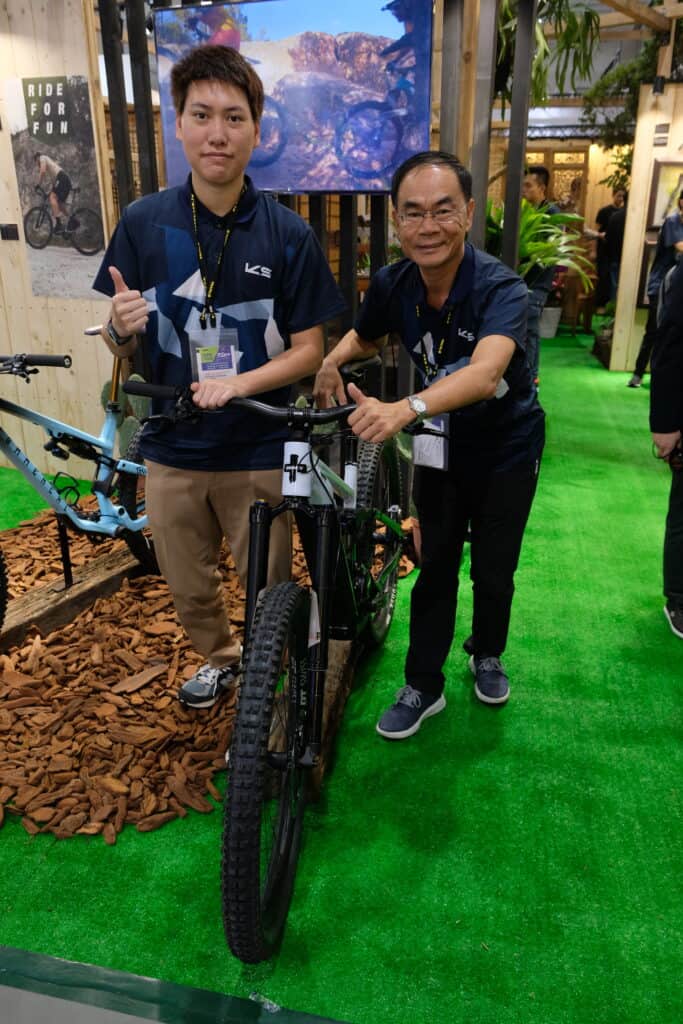 The first prototypes of Kind Shock suspension forks were spotted in 2018. At last year's Eurobike, the company premiered forks for kid's bikes and gravel bikes. But the fork now being shown as a prototype at Taipei Cycle is of a different caliber. This upside-down fork comes with stanchions with a diameter of 36 mm, so the alloy upper tubes are significantly larger. With a steerer tube tapering from 1.125 to 1.5 inches and a boost-size thru-axle measuring 110 mm x 15 mm, the fork is built to be compatible with existing frames and wheels – a smart choice to break into this competitive market.
A pin and slot construction keeps the stanchions and uppers from twisting relative to each other, reducing flex. Built for fun-oriented e-mountainbikes, this fork comes with 165 mm of travel, an air chamber in the left fork leg and a damper unit in the right fork leg. Rebound damping can be adjusted with a knob on the bottom of the right fork leg, while the compression damping can be stiffened with a dial on its top. Kind Shock did not disclose the prototype's weight, but the target weight for the final product is said to be in the two-kilogram range.