Bicycles and e-bikes have been in high demand throughout the pandemic both in Europe and in North America. This has sparked the interest of various car manufacturers. Now Toyota France is putting cargo bikes from French manufacturer Douze Cycles in its showrooms.
The cooperation between Toyota France and Douze was first announced in July 2022. One week before Eurobike premiered in Frankfurt am Main, the two parties posed for photos at a car dealership, signed a contract and publicly announced a partnership that would make cargo bikes of Douze Cycles available through Toyota dealers. For Toyota France, this partnership is a logical next step in its efforts to boost soft and sustainable mobility. Finding an experienced partner was the next logical step in Toyota France's micro mobility push.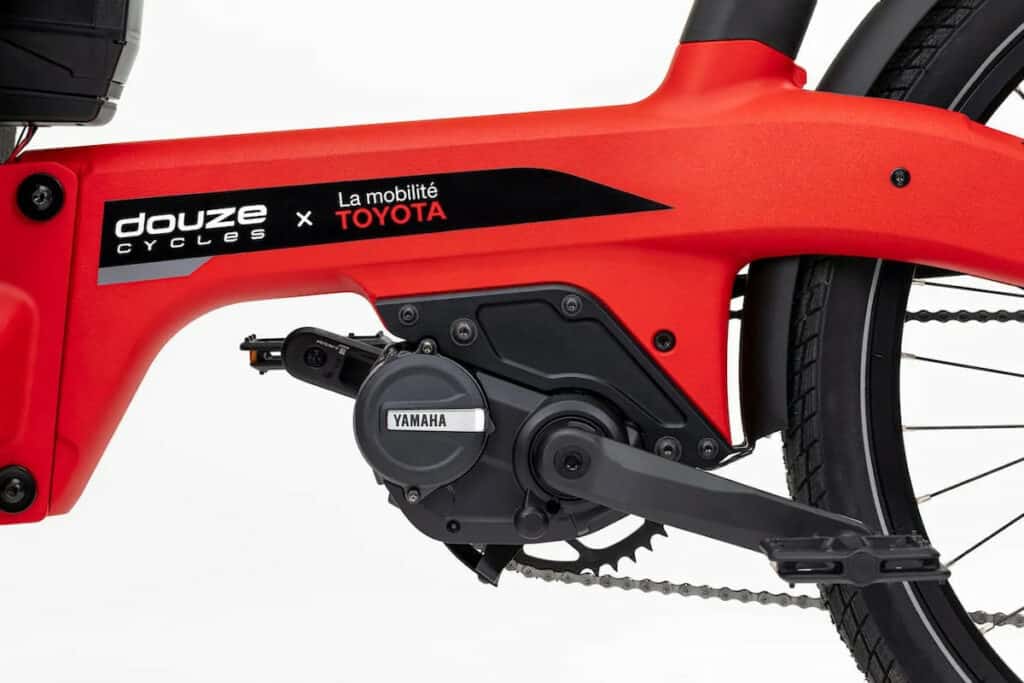 Burgundy-based Douze Cycles has built a very good reputation in its ten years of existence. The French manufacturer offers both Long John-type cargo bikes and longtail models with carriers that fit up to two children's seats and currently employs 30 people in two locations. For Toyota, Douze Cycles builds a frontloader with electric support sourced from Yamaha's PW series and an external battery with 500 Wh capacity. The cargo platform is 850 mm long and can be used as a flatbed or fitted with a large polypropylene storage box offering 300 liters of cargo volume. According to Douze Cycles, the cargo bike can carry loads up to 100 kg.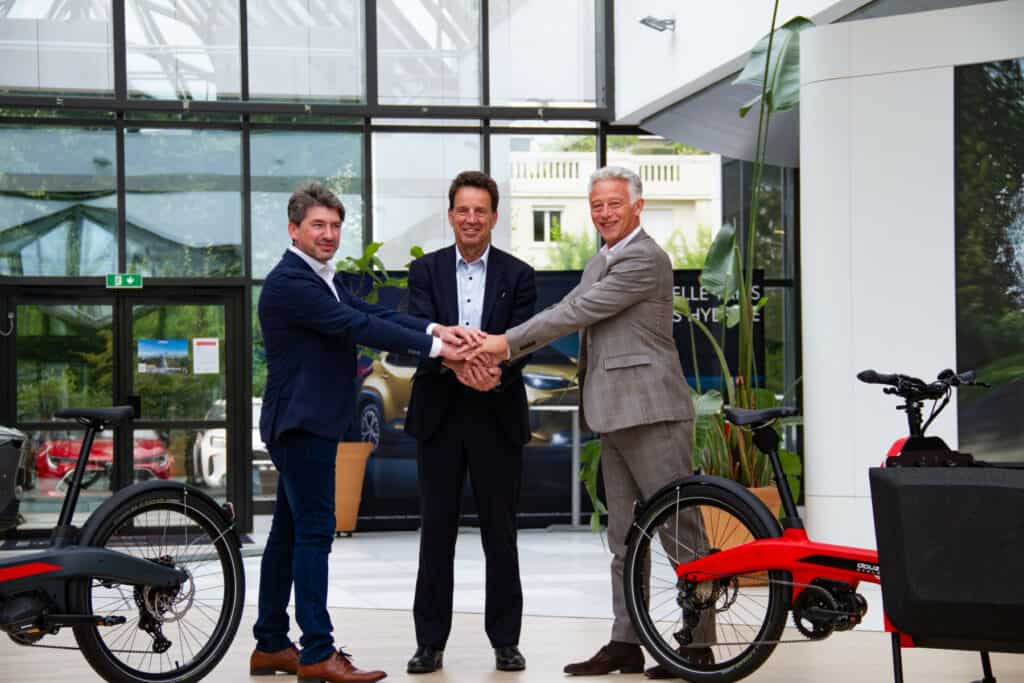 Chairman and CEO of Toyota France Frank Marotte commented: "The fact that Douze Cycles manufactures its cargo bikes domestically was very important for us. Starting in September, the cargo bikes will be available at Toyota France's 300 car dealerships."
Douze Cycles' founder and president Thomas Coulbeaut stated: "Partnering with a car manufacturer for the first time is a great opportunity for us. We feel that we share the same vision and want to build tomorrow's mobility with Toyota France."
Representing one of Douze Cycles' key shareholders, Geoffroy Roux de Bézieux added: "The cargo bike is set to become a big player in city centers, and the partnership of Toyota France and Douze Cycles is an obvious proof of this."