From trainers to fleet bicycles, cycling is getting a digital makeover 
With developments like electric power assistance and GPS tracking, bikes are more connected to the digital world than ever. But it's not just bicycles that consumers now expect to integrate seamlessly with the rest of their electronics. Including smart turbo trainers that can replicate gradients using data harvested from the outside world to carry-along devices like computers and sensors, riders are increasingly linked up. Recording, navigating, or keeping you connected, below, you'll find some of the most innovative smart products and brands at the 2022 show.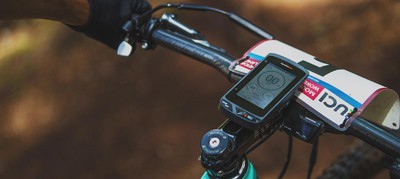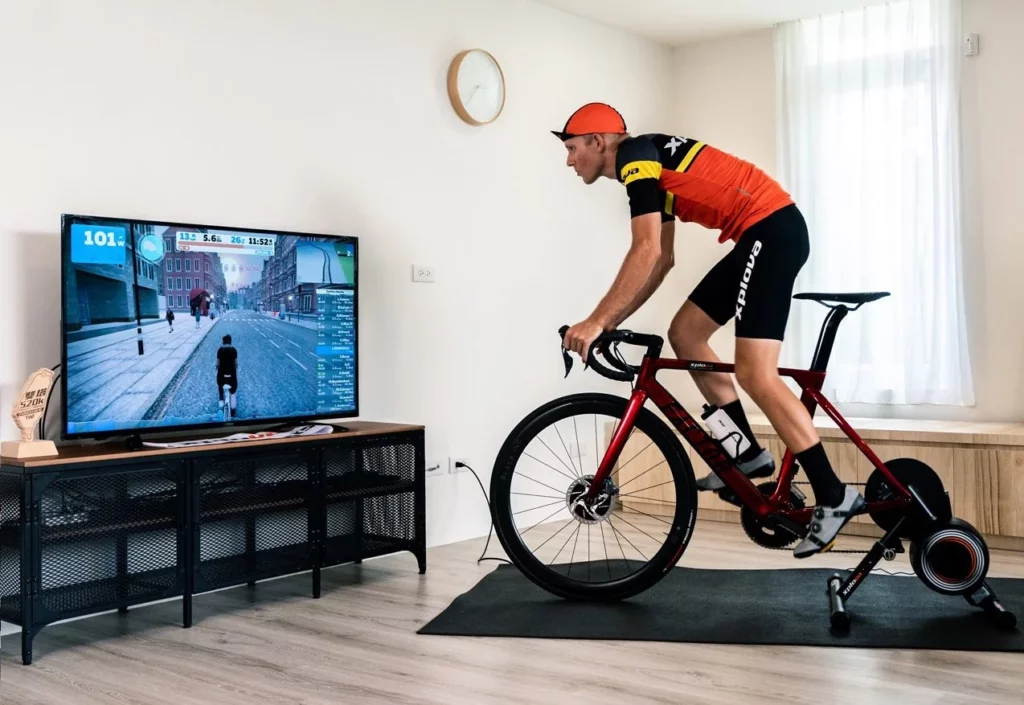 The cycling arm of IT giant Acer, Xplova [K0426] produces a vast range of smart products. One of the cleverest is its X5 Evo GPS cycle computer. This unit will not only tell you your key metrics and display route mapping, it can also record your exploits as you ride. Allowing you to later review geo-located footage, the Xplova app also enables you to harvest ride data and create a digital overlay for your footage to add information like speed, power, and heart rate. Simultaneously able to employ these metrics to auto-trigger the camera when a set threshold is reached, you'll be sure to capture the most exciting moments from your ride. Equally able to bring the excitement of the outdoors inside is the firm's Noza S smart trainer. With ANT+ and BlueTooth connectivity, it also offers route simulation from your harvested real-world rides through Xplova's companion app.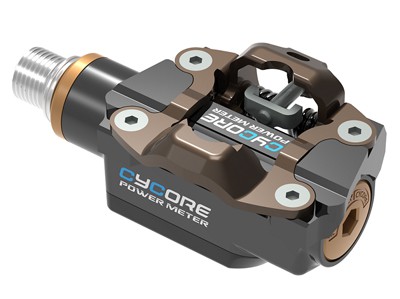 Also making a range of smart GPS computers is Bion Sport [K1110]. With navigation features and a matching smartphone app, its computers offer high-end features and are backed by a broad range of own-brand accessory sensors. Along with conventional heart rate, speed, and cadence units, the firm also produces a range of smart pedals. Including an aggressive flat pedal capable of sensing cadence, its F1, F2, and F3 pedals match either road or mountain bike segments and use ANT+ and BLE 4.0 to communicate with a range of head units or apps.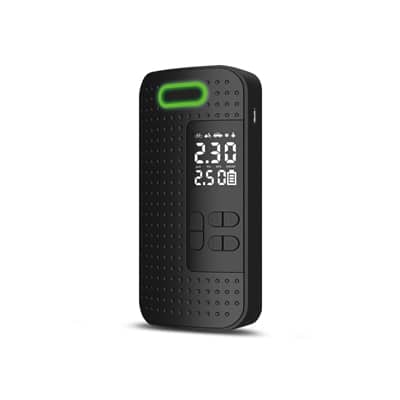 Offering a similar range of smart computers and sensors is Top Action [K0824]. The firm recently also introduced a smart pump to join its established range of head units and sensors. Its GA02 portable rechargeable pump is a compact and rugged unit that takes all the effort out of inflating your tyres. Small enough to carry with you, its built-in rechargeable 2,000 mAH battery will effortlessly inflate your tyres to a preset pressure. With a clear LCD digital screen displaying real-time pressure, it also works as a torch to aid in working in low-light conditions. Capable of working on a range of vehicles and valve types, it's able to reach a colossal 150psi.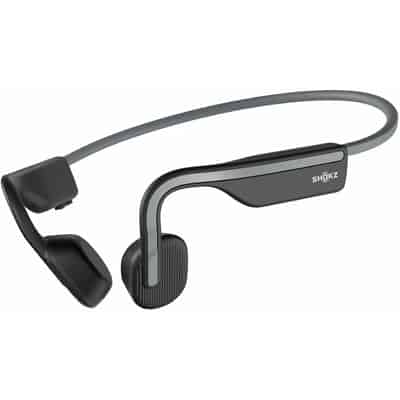 While cycling can be a great way to switch off, many of us would still like to take calls, listen to music, or follow the auditory prompts from a training app. But how to digest all this extra information safely? Using headphones isn't great when cycling as they tend to block out the world around you. Instead, head over to Thinking Group [DigitalGo only] for smart connected headphones that are safe when cycling. Its Shokz products offer a smart solution. These BlueTooth enabled wireless headphones can connect to various devices, including your phone. However, unlike traditional headphones, they don't obstruct your normal hearing. They do this by relying on bone conduction technology. Transmitting sound through your cheeks directly into your inner ear, this means you'll still be able to hear ambient noise from the world around you.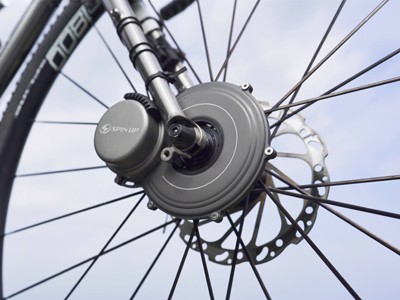 Of course, none of these clever products will be any use if their battery runs out. Happily, Spin Up [N0501] has the solution. Its 1,000mA dynamo-based USB charger can be retrofitted to almost any bicycle. Likely to be a hit with tech-savvy touring cyclists and bikepackers, the unit is totally waterproof and creates a minimum of drag. Weighing just 380 grams, it's designed specifically for device charging rather than powering lights. This means it can generate a higher maximum power output of 6V12W at 18 km/h. With a built-in micro control unit, it won't hurt your phone when charging at different speeds either. Its onboard sensors also allow the device to switch to low resistance mode when climbing, cutting resistance by two-thirds until you're at the top.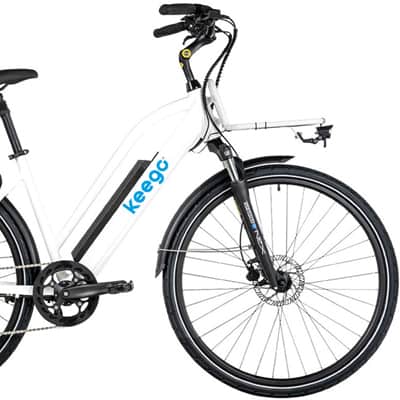 And it's not just accessories for cyclists that are getting smarter. Bikes are increasingly joining the internet of things directly. In this area, the ability to track and manage fleets of integrated bicycles has been an enormous development. Two obvious benefits of seeing where all your bikes are at once are to track deliveries and make sure your bikes are evenly distributed. Helping firms do just that, Keego Mobility [M0534] offers both the physical bikes and virtual tools for delivery companies that want to become both greener and more profitable. Offering purpose-built IoT-enabled delivery bikes, a driver's app, plus a fleet manager portal, it has all the elements users need to set up or grow their delivery company.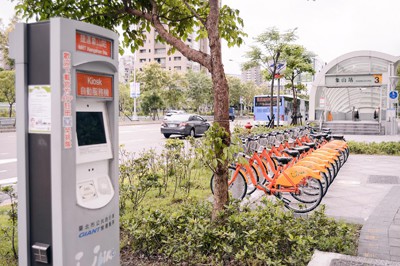 Helping producers create these kinds of smart products, Micro Program [N1030] offers hardware, software, consultancy, and solutions for the next generation of bicycles and accessories. Having created the unseen technology behind several public access bicycle hire schemes, it's an expert in smart access control, wireless communication, and remote management. With competencies across several other sectors, the firm is also experienced in developing sensors and controllers for various applications. Having seen success through its work on the YouBike public hire scheme, it also helped Giant Bicycle develop its noted e-bike repair and inspection process. Allowing for Bluetooth enabled diagnostics, the firm's proven ability to add value to products means its services are likely to be even more sought after in coming years.