E-bikes have become a driving force of Taiwan's bicycle exports. But supply shortages have extended lead times massively, so the number of motor manufacturers exhibiting at the Taipei Cycle Show is lower than usual. All the same, there are some interesting products on display.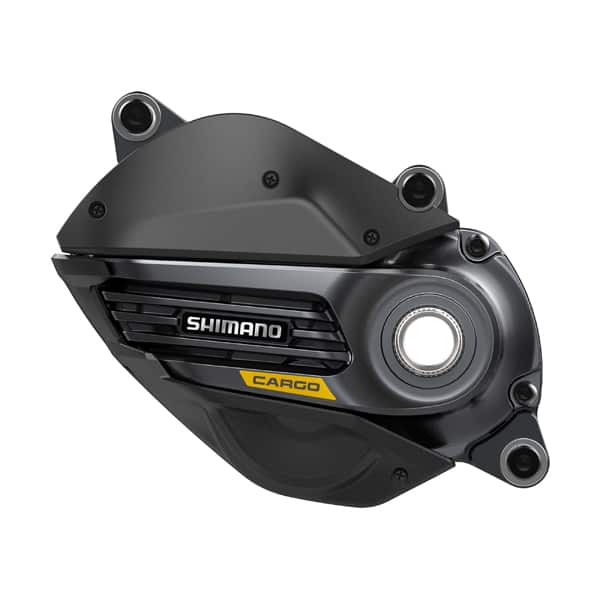 At the Taipei Cycle Show, Shimano (M0814) is putting its main emphasis on components and the latest iteration of its electronic Di2 shifting for the road bike flagship Dura-Ace in particular. But there is some innovation in terms of the range of Steps mid-motors as well. To cater to the dynamic cargo bike market the Japanese component manufacturer presents two Steps CRG mid-motors – one based on the new EP8 model with a maximum torque of 85 Nm and one based on the mid-end Steps 6100 version with a maximum torque of 60 Nm. While the hardware of these two motors remains unchanged, the firmware has been optimized to deliver more support and more torque in particular so handling a fully-loaded cargo bike (that can easily weigh up to 250 kilograms) gets easier. The CRG cargo versions have been tuned to deliver more torque at low speeds and cadences, so it gets easier to get going and up to speed.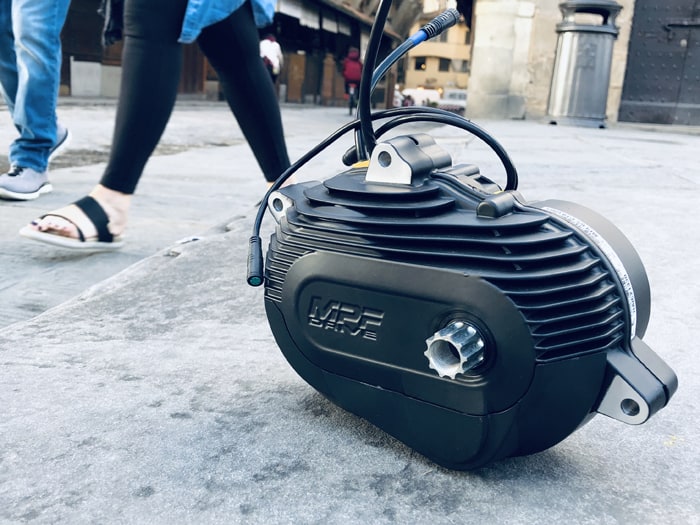 By supplying Croatian e-mountainbike maker Greyp with its top-of-the-line MPF 6 mid-motor, Tainan-based Unique Product and Design Corporation (N0414) attracted a lot of attention for its MPF Drive brand. And its flagship motor ticks many boxes: while it may be a bit heavier than the offerings of Bosch and Shimano, this extra weight is caused by the fact that all internal moving parts are made of metal and run in an oil bath. This results in two major advantages: first the MPF 6 mid-motor is very low on maintenance as its use on a fleet of rental e-mountainbikes from Greyp has shown. The second advantage of the all-metal internals is the extra portion of torque that this mid-motor delivers. Officially the torque maxes out at 95 Nm, but it can be lowered to 80 Nm for less sporty applications. With its combination of high torque and low maintenance the MPF 6 mid-motor would be a good match for many cargo bikes as well.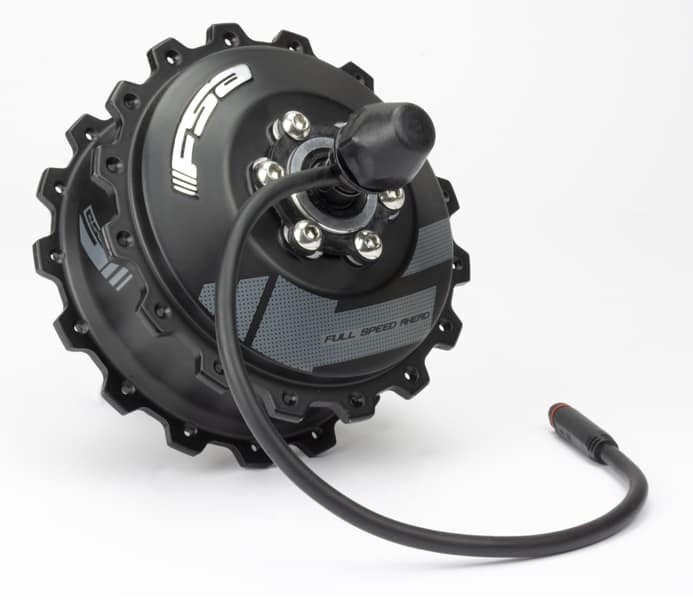 With its FSA System HM 1.0, parts and components maker Full Speed Ahead (M1012) is aiming at the other extreme regarding e-bike drive systems. The motor has been built into the compact rear hub, delivering 250 Watt and 42 Nm of torque. This hub features a six-point IS disc brake mount and a standard HG body. Adding to the stealthy looks of the FSA System HM 1.0 are the minimalist controller that has been designed to fit into the top tube and a slim in-tube battery with a capacity of 250 Wh. If needed, a bottle-shaped range expander battery can be linked up to the system's CAN bus to double the range. For additional information on the exact charging status of the battery or the distances covered, FSA also has a smartphone app. Apart from weighing less than 4 kg, the biggest advantage of this system is the low q-factor that will even make competitive cyclists smile.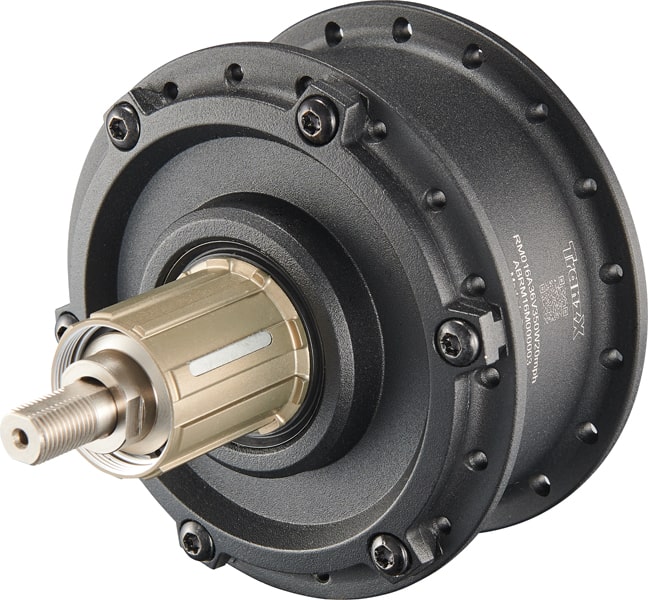 As a classic OE partner, JD Components (J0717) makes sure to cover all needs in terms of e-bikes. And it does so pretty well with two products of its TranzX brand: the R16 is a compact hub motor that only weighs 2 kg and delivers 250 Watt and 45 Nm of torque, making it an ideal match for lifestyle-oriented urban bikes or road bikes with electric assistance. Apart from its compact size, the R16 also shines with low noise and vibration levels – and it is available for both disc or rim brakes. For manufacturers focusing on mid-motors, TranzX has the M17 as a powerful unit capable of delivering up to 85 Nm of torque at a weight of 3.2 kilograms. As a supplier of complete drive systems for e-bikes, TranzX also has two controllers with LCD displays and Bluetooth connectivity, an in-tube battery with a capacity of 504 Wh and various cadence and torque sensors in its portfolio. Last but not least OE customers can customize logo and decal areas to further add to the looks of their e-bikes.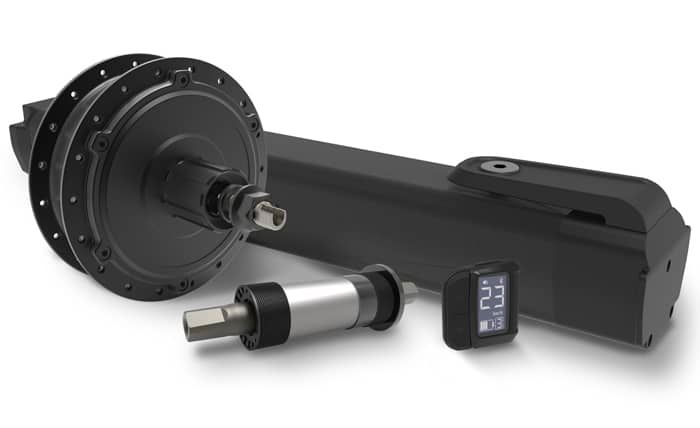 As a full-service development partner and R&D company, Hyena Inc. (N1014) provides all drive system parts, an app for consumers and service software for brands looking to get into the lucrative e-bike market. OE customers get to choose from different packages for city, trekking or road bikes. All systems are based on hub motors that deliver 250 Watt power and 40 Nm of torque and fit standard cassettes. As for the batteries, Hyena has units that fit under the carrier, semi-integrated designs or particularly slim in-tube batteries with a lower capacity. You also get to select from handlebar-mounted displays with all control buttons, low-profile handlebar units with some LED lights and a minimalist control unit that fits into the top tube for the road bike package. The latter also comes with dual sensors for a natural feel when pedaling. So far Hyena Inc. only offers bottom brackets with square taper axles, but they are working on a splined axle for the road package as well.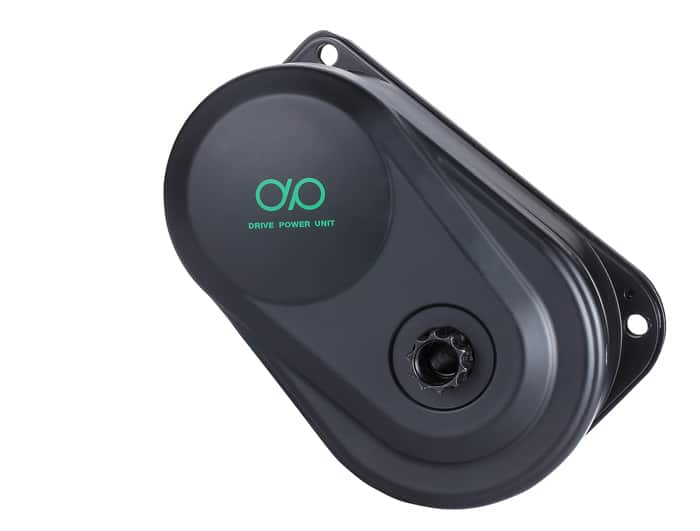 Established only in 2018 DP Motors (N0326) has set up shop in Taichung to be close to potential OE customers and to avoid antidumping duties aimed at China. And since the domestic market for e-bikes is still pretty small, the mid-motors of DP Motors conform with relevant international regulations and certifications such as EN15194 and ISO13849 certification. As for the latest generation of mid-motors, DP Motors offers the choice of two models that aim to deliver a natural feel thanks to integrated torque and cadence sensors paired with advanced software. As the more compact option the M065MD model weighs in at 2.5 kg and delivers up to 200 W support and 60 Nm torque. For those looking for more power the M080MD model is the obvious choice, cranking out up to 80 Nm torque. As for the power output, DP Motors offers the choice of 250 Watt for EU legislation and 350 Watt for North America.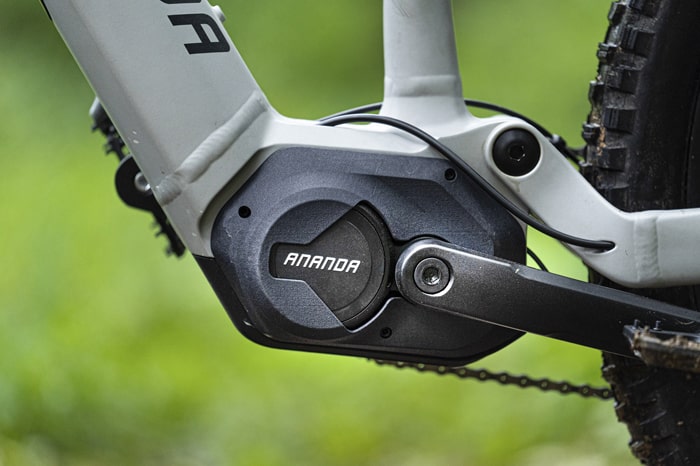 Positioning itself as an alternative to the mid-motors of the big suppliers, Chinese brand Ananda (Digital Go only) has upped its game with its new top-of-the-line C230 offering. Built for the use on e-mountainbikes, this mid-motor combines a compact build and a low weight of 2.7 kilograms with over 100 Nm of torque – more than most mid-motors on the market. As for the voltage and the maximum watts, OE customers can choose from options fitting for the relevant regulations of the EU or the United States, respectively. Thanks to the ISIS axle standard the choice of cranks that fit Ananda's mid-motor is abundant, and the tiny TFT display and controller to switch between the five support modes is tailored for use in terrain, offering strong contrast for easy readability. As a supplier of complete drive systems, Ananda also has battery solutions that fit into the downtube of e-mountainbikes and offer up to 520 Wh of capacity, weighing in at approximately 3.5 kilograms