Interview: TBA Secretary General Gina Chang
After two intense years dominated by high demand for bicycles, components and parts, serious supply change issues and price hikes in raw materials and freight costs, the Show Daily sat down with Gina Chang, Secretary General of the Taiwan Bicycle Association, to discuss how Taiwan's bicycle industry fared during the pandemic.
Show Daily: What is your assessment regarding the last two years?
Gina Chang: Taiwan's bicycle industry has seen another year of strong growth in the e-bike segment in particular. Even under the impact of the Covid-19 pandemic, the market demand continues to soar. According to our export statistics the United States outpaces the EU region in terms of growth, which was a surprise for us. At the end of the third quarter, Taiwan had exported close to 750,000 e-bikes and 1.5 million conventional bicycles.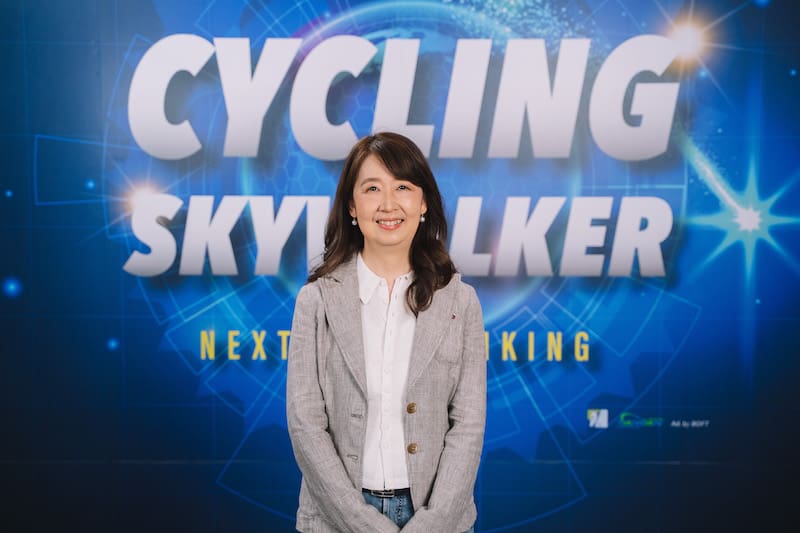 Show Daily: Where do you see the main challenges for Taiwan's bicycle industry?
Gina Chang: Due to the Covid-19 pandemic markets have been changing at a fast pace – faster than we could ever imagine. The ongoing trend towards e-bikes has been a chance and a threat at the same time. The rapid evolution of e-bikes has put small and medium companies under pressure due to high development costs. But as this segment is going from one high to another, most manufacturers want to be part of this booming business
Show Daily: What is your assessment of the most important markets?
Gina Chang: Europe is the biggest bicycle market in the world, so the competition is tight. To keep growing in this market we are looking at new generations and their interests, and also post-pandemic environment. Starting from a lower level, the markets in North America and in the United States in particular have shown a particularly dynamic growth, so that is very promising.
Show Daily: What other markets are on TBA's radar currently?
Gina Chang: Australia has been developing rapidly as of late, so we are surely looking into this market. As for Asia there are two distinctive markets, with Northern Asia (i.e. Japan, Korea, China and Taiwan) differing vastly from South Asia in terms of buying power and the technical know-how of IBDs regarding latest technologies. So for South Asia in particular we need the right product and we also have to look into the right sales channels. This means less integration, less flashy features to ease both assembly and maintenance, and it may well mean opting for direct sales through the internet.
Show Daily: Apart from keeping track of market developments, what other assistance is TBA offering to Taiwan's bicycle industry?
Gina Chang: As physical meetings at trade shows such as the Taipei Cycle Show and the Taichung Bike Week have become much more complicated, keeping in virtual contact is key. We think many Taiwanese companies still have some room for improvement in terms of internet marketing and the online presentation of their expertise and products. For this reason, TBA has launched several online initiatives to coach our members and provide the know-how to show product abilities on camera for their existing and potential customers. After all, the product presentation online and at physical shows differ vastly. Also, TBA brought out a series of three books that help its members to map their business, optimize their networking efforts and improve in terms of branding and aesthetics.
Show Daily: Which are the main trends TBA will be focusing on in 2022, and what are the challenges?
Gina Chang: Improving the online presence of Taiwanese manufacturers, many of them small and medium enterprises, is key. We are also looking for ways to lower the carbon footprint of their production and make them greener. To qualify for eco certifications, the entire supply chain needs to be examined and to be optimized where necessary.
One big and constant challenge for Taiwan's bicycle industry that limits fast growth is to find staff in sufficient numbers, with qualified employees being particularly hard to find. One way to address this issue is to push for the automation of the production.